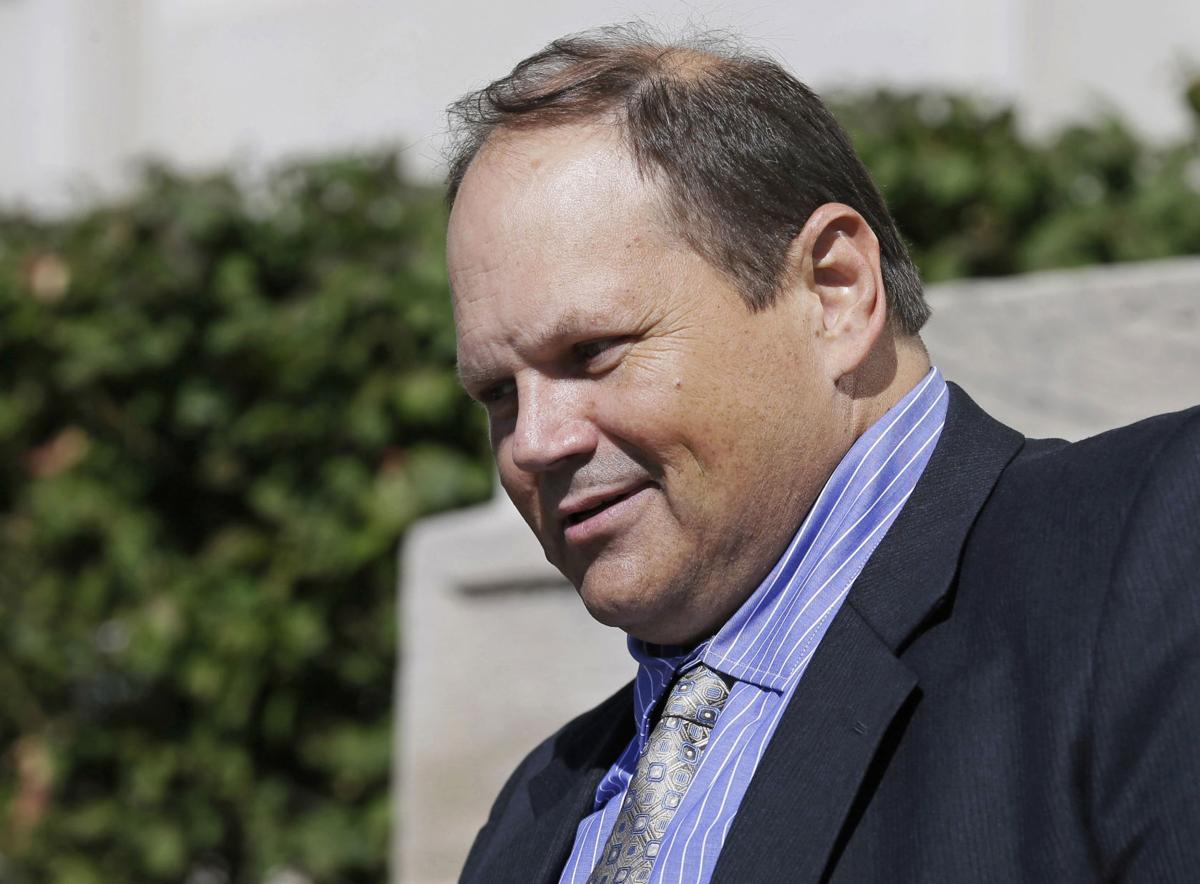 DES MOINES, Iowa — For a decade, computer programmer Eddie Tipton reliably showed up for work at the central Iowa office of the Multi-State Lottery Association and earned the confidence of his co-workers, a team of technicians entrusted to build computers used to randomly pick numbers for some of the most popular lottery games in the U.S.
Little did they know that while they worked to uphold the integrity of lotteries, Tipton had secretly installed software that allowed him to pick winning numbers and was collecting money from jackpots in multiple states.
"The depth of his deceit is dumbfounding," Assistant Iowa Attorney General Rob Sand said in court filings seeking a 25-year prison term for Tipton when he is sentenced Tuesday in Des Moines. "Such crimes cannot be answered without a prison sentence."
After hitting the first ill-gotten jackpot in Colorado in 2005, Tipton began building himself a 4,800-square-foot house. Over the course of the next six years, Tipton would go on to fix six more lottery games across five states, netting more than $2 million. Yet his employer trusted him so much that he was promoted in 2013 to head information security, placing him in charge of protecting the very lottery computer systems he had been cheating.
Tipton pleaded guilty in June after denying wrongdoing since his 2015 arrest. His attorney is seeking a sentence of no more than three to four years in prison.
Tipton admitted to masterminding the lottery rigging scheme as part of a plea deal reached with Sand to resolve charges in all states from which he had won jackpots. Tipton agreed to detail for authorities how he altered the computers, reveal all the games he had fixed and who helped him.
Tipton admitted fixing the Colorado Lotto in November 2005, Megabucks in Wisconsin in December 2007, 2by2 in Kansas, Hot Lotto in Iowa in December 2010 and Hot Lotto in Oklahoma in November 2011.
Tipton recruited his brother Tommy Tipton, a former Texas judge; a friend, Texas businessman Robert Rhodes; and others to buy tickets using numbers he provided.
Tommy Tipton is serving a 75-day jail sentence in Texas after pleading guilty in June to conspiracy to commit theft by deception. Rhodes, of Sugar Land, Texas, pleaded guilty to a computer crime and will be sentenced on Friday.
Eddie Tipton's attorney, Dean Stowers, said in court documents that Tipton was bullied by Sand into a plea agreement that requires him to repay the full $2 million in ill-gotten winnings to the four states but claims that Tipton personally only ended up with no more than $351,000.
Sand said Tipton's actions corrupted the entire industry, though his disclosures may help lotteries improve security systems.
Be the first to know
Get local news delivered to your inbox!