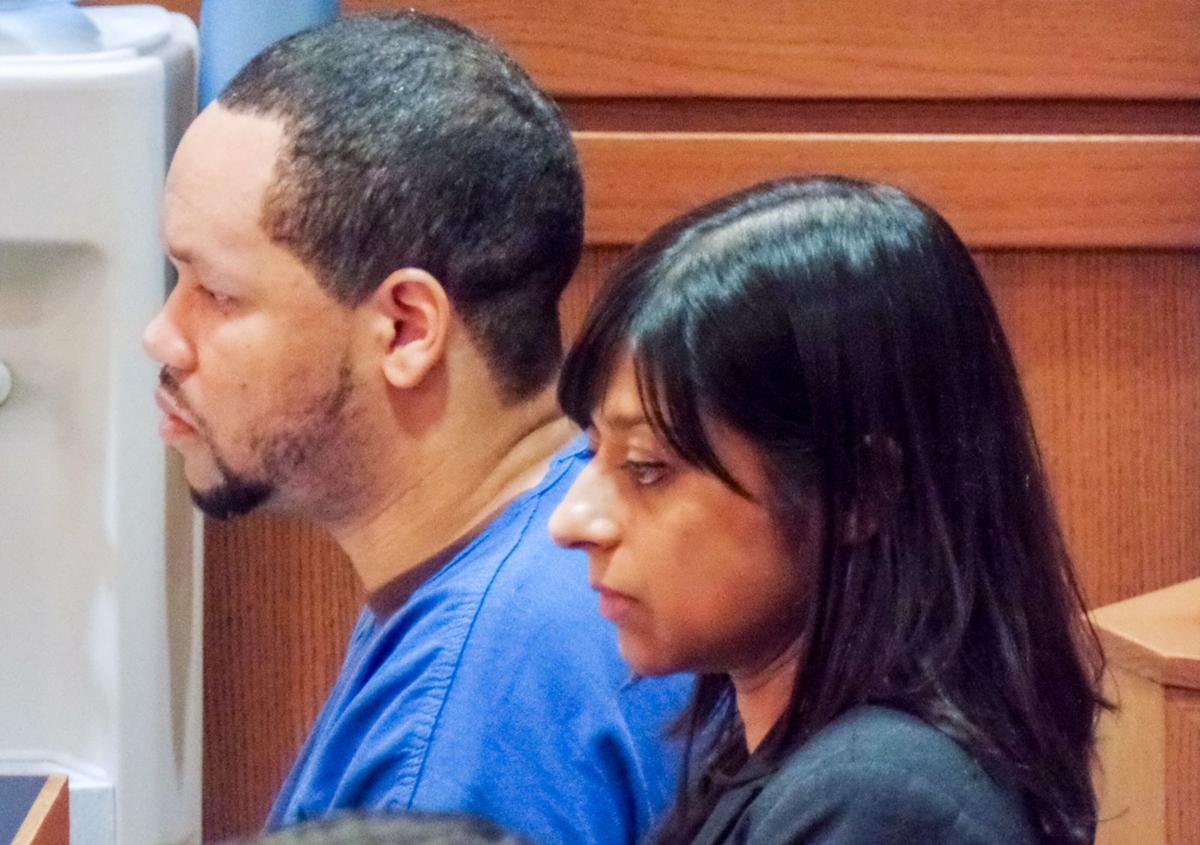 One of two men convicted of felony murder for a man's heart attack death, which happened during an armed robbery at a Culver's restaurant in Madison last year, was sentenced Friday to 25 years in prison.
Dane County Circuit Judge Jill Karofsky said Nicholas A. Ivy, 33, didn't intend to kill anyone when he and Xavier Fleming walked into the Culver's restaurant on Todd Drive early on June 27, 2017, but he caused the death of 56-year-old Christ Kneubuehl by refusing to let others call for help when Kneubuehl began to show symptoms of a heart attack after helping Ivy and Fleming break into a safe.
Ivy will begin serving the 25-year sentence in 2025, when another prison sentence he is currently serving ends. His sentence will be followed by 10 years of extended supervision.
Kneubuehl, of Twin Lakes, was at Culver's with three members of his crew replacing a tile floor about 2 a.m. when Ivy and Fleming arrived, brandishing a gun later determined to have been fake.
Kneubuehl agreed to cut open a safe with a grinding tool, Karofsky said, to safely and quickly end the incident. Afterward, he began to experience symptoms of a heart attack, but Ivy refused to let anyone call for help because he was still removing money from the safe.
"Once Mr. Kneubuehl was in distress they would not stop," Karofsky said. Fleming apparently tried to get Ivy to leave so others could call for help, she said, "but Mr. Ivy was not going to stop that robbery, even after being alerted to the fact that Mr. Kneubuehl was in distress. What Mr. Ivy said was, 'Dude gonna have to wait.'"
With prompt medical attention, according to a county medical examiner, Kneubuehl could have survived.
The two left a ziplock bag of money in Kneubuehl's truck as they left, which Ivy's lawyer, Payal Khandhar, argued was a demonstration that Ivy did not intend for Kneubuehl to die. Karofsky said it could instead show "a complete insensitivity to what he had done on that night."
Karofsky also noted that in later statements to police, Ivy attempted to make it seem as though Kneubuehl was a co-conspirator.
"I will just say this one more time in this courtroom, I'm not buying that," Karofsky said. "Christ was not part of this armed robbery. He wanted it to end as quickly as possible. He wanted to go home. He wanted everyone to go home safely."
The robbery was the fourth in a series involving Ivy and Fleming. Ivy had been released from prison just months earlier after serving a 12-year sentence for robberies in the early 2000s.
Khandhar argued for a prison sentence of 12 to 15 years, to be served at the same time as the one that ends in 2025. That sentence was imposed after Ivy's extended supervision for his prior convictions was revoked following his arrest for the 2017 robberies.
Ivy and Fleming both pleaded guilty to felony murder in August. Fleming, 26, is scheduled to be sentenced by Karofsky on Dec. 17.
Felony murder is charged when someone dies unintentionally during the commission of another crime. In this case, the underlying crime was armed robbery.
Deputy District Attorney Matthew Moeser asked for a prison sentence of 40 years for Ivy, followed by 10 years of extended supervision, close to the maximum of just over 41 years in prison and nearly 14 years of extended supervision.
"Nobody else should be a victim of Mr. Ivy's old ways," Moeser said. "Nobody else should have to worry they will come out of a business late at night and be his victim. Nobody else should have to suffer what Christ's family has suffered, and find out that their loved one has died as a result of Mr. Ivy's actions."
Ivy apologized to Kneubuehl's family and said he wanted help to understand his actions.
"Mr. Kneubuehl's death has forced me to re-think my beliefs and think about the victims and how I really affected their lives," Ivy said. "When I reviewed my actions I was upset and afraid of who I'd become. I accepted the criminal life not realizing how real it was. I excused my behavior and the victims' feelings by telling myself we were using a fake gun and no one would get hurt. But I was wrong, and I am devastated."
Tim Kneubuehl remembered his brother fondly, first as constant boyhood companion and a high school basketball star, then later as someone willing to help others find their way in life in any way that he could.
"His life stands in stark contrast to the man who now faces judgment," Kneubuehl said. "With respect to the important things in life these two could not be more different. It says in the Bible that the love of money is the root of all evil. It's not money, it's the love of money that's the problem. When someone does anything to get money, including a long string of robberies and eventually a murder, they love money more than they love human life. They are a danger to everyone around them."