Steven Pirus, who shot and killed his wife, Lee Anne, sometime last year and then in September blew up their Southwest Side home, was sentenced Monday to life in prison after pleading guilty to first-degree intentional homicide.
"I killed my wife, your honor," said Pirus, 60, when Dane County Circuit Judge Nicholas McNamara asked him what he did.
Asked whether he did so with intent to kill, Pirus answered, "Yes."
Eight other criminal charges against Pirus, including arson, two counts of first-degree reckless endangerment and five counts of animal mistreatment, were dismissed as part of a plea agreement but can be considered by McNamara when he decides in about two months when, if ever, Pirus would be eligible for release from prison on extended supervision.
Under state law, Pirus cannot be made eligible for release until he has served a minimum of 20 years in prison. McNamara could also decide never to make Pirus eligible, or he could find a length of time somewhere in between.
Deputy District Attorney Matthew Moeser said he has only agreed not to ask that Pirus never be made eligible.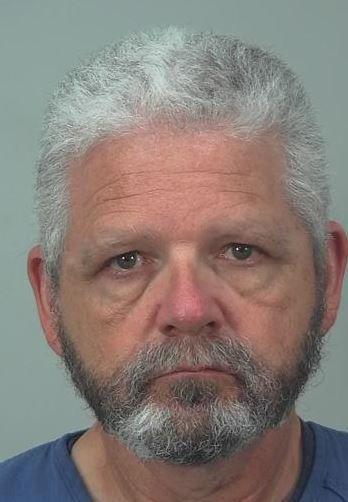 Although Pirus said little in court, he will have a chance to speak at length during his parole eligibility hearing. McNamara ordered a pre-sentence investigation to be done by the state Department of Corrections, which will also likely have more information about Pirus, about Lee Anne Pirus and about the crimes that Pirus committed.
Although the pre-sentence investigation report is confidential, parts of it are often quoted during sentencing hearings, possibly providing more of an explanation for the killing of Lee Anne Pirus, who was 50.
To date, Pirus hasn't provided a consistent reason for killing his wife. According to a criminal complaint and other court documents, Pirus admitted he shot her but gave different explanations for her death. He first said she committed suicide, then later said he shot her in the head after she begged him to end her life of anxiety and depression.
It was also uncertain when he killed her. The first-degree intentional homicide charge as initially stated in the criminal complaint put the crime sometime between April and September 2017, but Moeser noted that in an amended charging document, filed on Monday, he expanded the date range to between March and September 2017.
According to the complaint, when Lee Anne Pirus' body was found in the rubble of the Pirus home at 7806 Stratton Way, which blew up on Sept. 13, it was in an "advanced" state of decomposition. Police said she had been dead for weeks or months. At the time that he claimed she had killed herself, the complaint states, Pirus put that incident four to five weeks before the explosion.
When he told police he shot her, another court document states, he said it happened between July 30 and Aug. 12.
When the house exploded, four of the Pirus' five pets were killed and some neighboring homes were damaged. Debris spread everywhere. Pirus initially told police that he had loosened the gas connection to the clothes dryer and extinguished the pilot light on the water heater, figuring that an explosion would eventually occur. At that point, he said he was trying to cover his wife's suicide.
But later Pirus told police he came home one night to find his wife crying, saying she didn't want to live anymore, and asking for help killing herself.
After a half-hour of her begging, he said, he gave in and shot her in the head.
"She finally wore me down and she just kept begging and begging and pleading with me to do that," he said, the complaint states. "And then she gave me the gun and I shot her."
Pirus also told police he had communicated almost daily with a Russian woman named "Olga." An analysis of a tablet computer belonging to Pirus found messages between Pirus and Olga indicating that she was going to come to the United States and they were going to get married. Police had first noticed Olga's photo on the wallpaper for Pirus' cellphone.