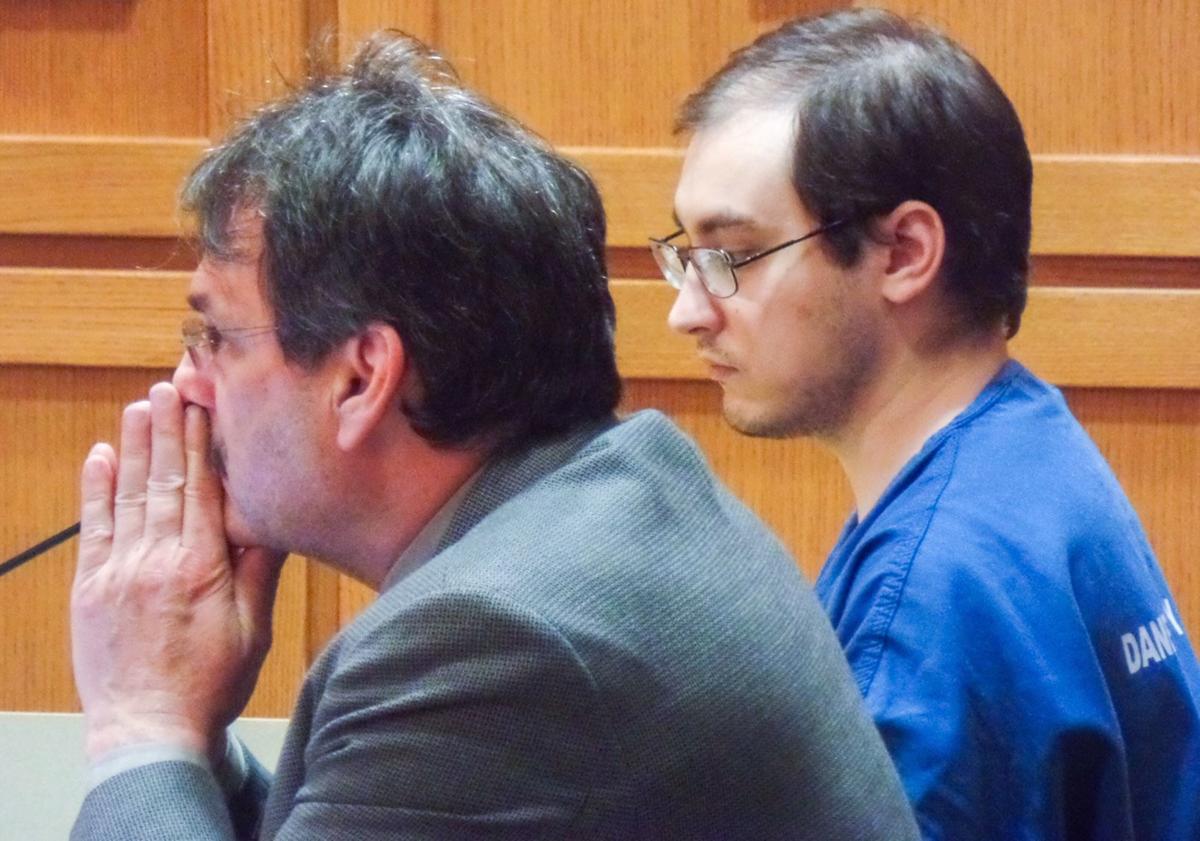 A Monona man pleaded guilty Friday to the attempted abduction of a woman on the UW-Madison campus last year, sexual assaults of another woman on campus and the attempted robbery of a third woman, separate incidents that happened within days of one another.
Coleman K. Chung, 31, would spend 22½ years in prison, followed by 15 years of extended supervision, under a joint sentencing recommendation that was part of a plea agreement between Chung and his lawyer, Anthony Delyea, and Assistant District Attorney Gerise Laspisa.
Chung, who had previously pleaded not guilty by reason of mental disease or defect, will be sentenced by Dane County Circuit Judge Ellen Berz in about two months.
Chung was to have gone to trial on all of the charges against him in February.
Chung pleaded guilty to attempted kidnapping and first-degree reckless injury for the Oct. 2, 2017, attack on a woman who told police that she was grabbed and choked by a man as she walked on Observatory Drive. The man also taped her hands together and taped her mouth shut and ordered her to get into the trunk of a car, a criminal complaint states. When she resisted, the complaint states, he hit her on the head with a small hatchet.
The woman fought back against Chung, and he eventually gave up and told her to run, the complaint states.
You have free articles remaining.
Just days earlier, on Sept. 30, 2017, a woman walking in the 500 block of North Carroll Street was grabbed from behind in a choke hold while her assailant grabbed for her purse. He fled when she screamed. Chung pleaded guilty to attempted robbery for that attack.
A criminal complaint states that using time stamps on the videos and correlating them with video surveillance on campus, UW-Madison police were able to figure out where the assault took place and found images of a woman whose clothing and appearance matched that of the woman in Chung's videos and photos.
That woman, a 17-year-old UW-Madison student, identified herself to police. She told police she had been out drinking with friends and doesn't remember leaving a State Street bar, only waking up in her bed the next morning, the complaint states.
Chung pleaded guilty to two counts of second-degree sexual assault of an unconscious person for that incident.
Each of the sexual assault counts carries up to 40 years of combined prison and extended supervision. The reckless injury charge carries up to 30 years of combined prison and extended supervision, while the attempted kidnapping carries up to 20 years. The maximum penalty for the attempted robbery is 7½ years.