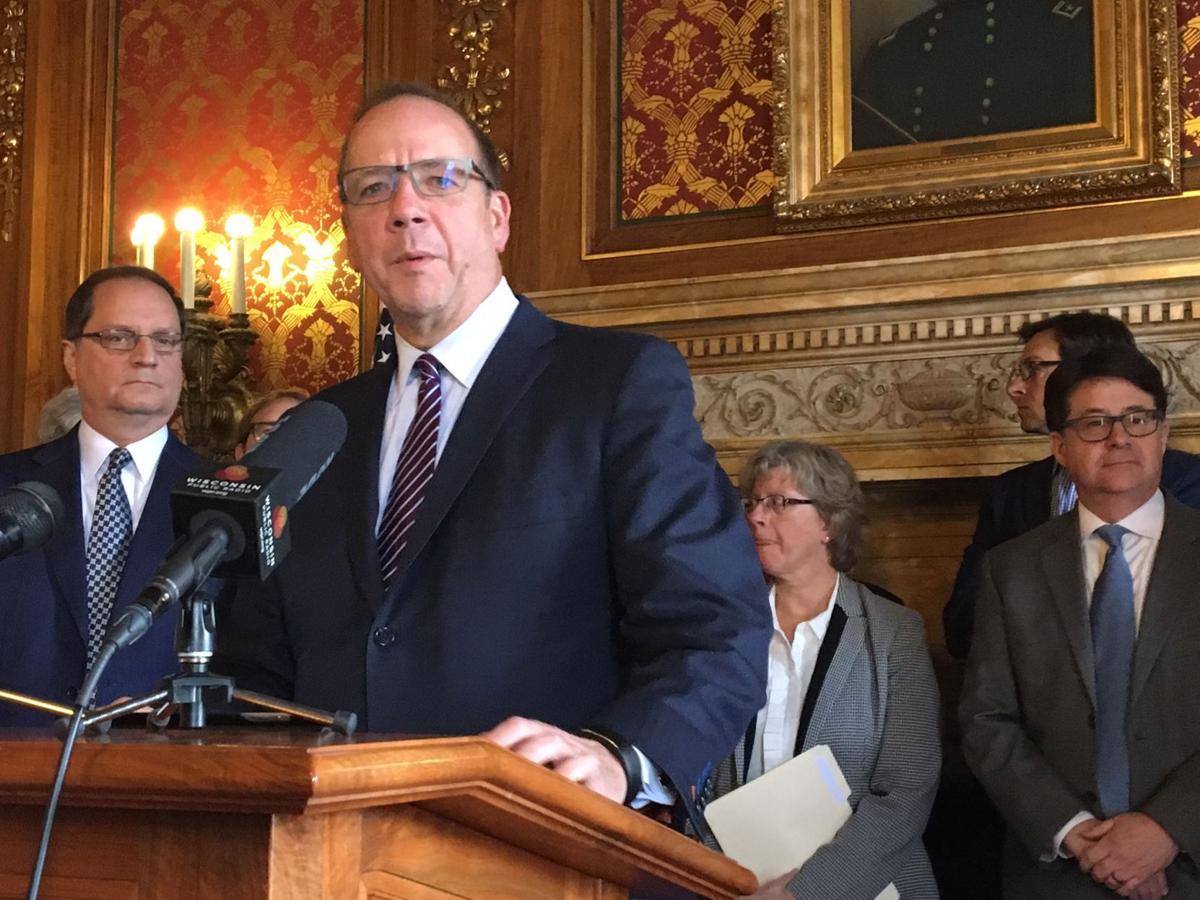 A group of Wisconsin lawyers filed a petition Thursday asking that the state Supreme Court increase the pay rate for private lawyers representing indigent clients through state Public Defender appointments, because a crisis is looming that could find criminal defendants deprived of their constitutionally guaranteed right to counsel.
The petition is another attempt to raise the $40-per-hour rate — the lowest in the nation — which the Office of the State Public Defender has sought in each of its biennial budget requests since 1995.
The petition, which seeks to increase the rate to $100 per hour, also asks that the Supreme Court ban flat fee arrangements to private attorneys on public defender cases, which are currently allowed, arguing that they pit a lawyer's financial interests against a client's right to effective counsel.
But even if the state Supreme Court agrees to amend its rule that governs pay for private attorneys accepting public defender cases, the Legislature would have to agree to the funding increase, which supporters concede could be difficult, given the lack of success of past attempts to raise the pay rate for appointed lawyers.
The petition was filed by the Wisconsin Association of Criminal Defense Lawyers and the Wisconsin Association of Justice, along with a group of lawyers that includes, among many others, State Bar of Wisconsin President Francis Deisinger, former state Supreme Court Justices Janine Geske and Louis Butler, former state Attorney General Peggy Lautenschlager and former Milwaukee County District Attorney E. Michael McCann, along with prominent defense attorneys Dean Strang and Jerome Buting, known for representing Steven Avery and appearing in the Netflix documentary series "Making a Murderer."
"The petition exposes a deepening constitutional crisis in courts across Wisconsin," said John Birdsall of the Wisconsin Association of Criminal Defense Lawyers, "and it specifically connects the abysmal rate with the lack of, or poorly trained attorneys, to handle these cases. This is all in direct violation of the state's obligation of the Sixth Amendment and U.S. Supreme Court precedent."
He said the problem is more acute in smaller counties, particularly in northern Wisconsin, where it's getting harder to hire experienced lawyers to work for $40 per hour.
"We aren't being hyperbolic here," Birdsall said. "We're not exaggerating the problem here so lawyers get more money. This is truly a constitutional crisis."
By state law, Wisconsin provides lawyers to indigent clients through the State Public Defender but turns to private attorneys if SPD has a conflict of interest or cannot provide representation for other reasons. Private lawyers represent indigent clients in 40 percent of criminal cases statewide.
The $40 per hour that private lawyers receive is just enough to pay for overhead such as office space, telephones, utilities, bar dues, insurance and other necessities, critics argue. It typically isn't enough to cover the cost of investigators or tests of evidence by experts, let alone pay a salary to an experienced lawyer.
David Carroll, director of the Boston-based Sixth Amendment Center, said that although "$40 an hour may sound like a lot of money to the average person trying to make ends meet, it is not, given the requirements of representing effectively an accused person."
The average overhead rate for lawyers in Wisconsin was calculated at $41.79 per hour in 2013, he said.
"What that means is clear," Carroll said. "The average attorney stands to lose money by upholding the state's constitutional obligation to effectively defend the poor."
A poll of state lawyers taken by the Sixth Amendment Center found that fewer are willing to take public defender cases, and those who do spend less time on them than on their full-fee cases, tend to file fewer pretrial motions and are more likely to have clients plead guilty.
"This suggests that attorneys are prioritizing speed over due process in order to minimize financial impacts," Carroll said.
A 2010 petition to the state Supreme Court ended with the court declining to mandate a rate increase to $80 per hour. The court sympathetically noted that "our criminal justice system is reaching a breaking point," with resources to represent the poor in court falling "alarmingly." But it said that this was an area of shared authority between itself and the Legislature, and "we decline at this time to use our administrative regulatory process to effectively circumvent a legislative enactment."
Birdsall said the group will ask the court for a hearing on its petition, and if that's granted, it would take comments on the proposal from interested parties before the court ultimately makes a decision. But even if the court approves the proposal, he said, the Legislature must provide the money, and using history as a handicap, the chance it will approve the increase is "not high."