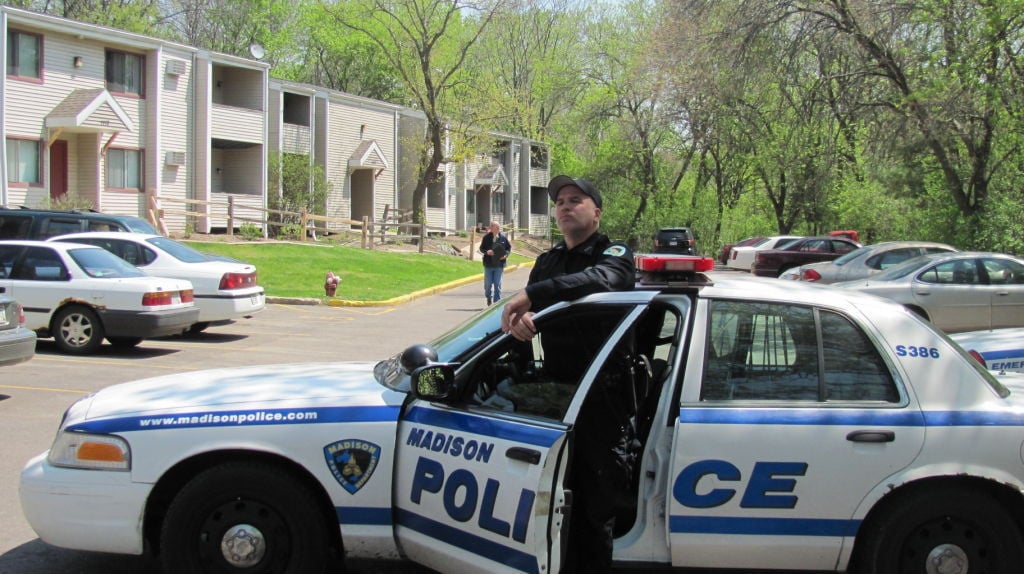 Two Madison police officers used unreasonable force when they shot and killed a 26-year-old woman who was pointing a gun at her head during a 2014 incident, a jury found Thursday, awarding her family $7 million in damages.
The six-woman, two-man jury deliberated for about 3½ hours before ruling in the federal civil lawsuit brought by the family of Ashley DiPiazza against the officers, Justin Bailey and Gary Pihlaja. Bailey is no longer with the department.
After further deliberations, jurors awarded the family $4 million in compensatory and $3 million in punitive damages.
The jury found that a third officer, Carey Leerek, who was a negotiator, bore no responsibility.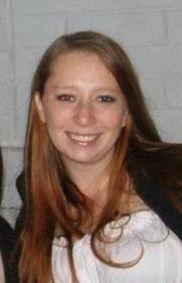 "The jury ruled loud and clear for justice for Ashley DiPiazza," said her father, Joe DiPiazza, who embraced his wife, Tami, after the verdict was read.
Across the courtroom, the defendants, their friends and co-workers, sat in silence. Across town, Jim Palmer, executive director of the Wisconsin Professional Police Association, called the verdict "outrageous."
"This sends a disconcerting message to officers because this will lead to second-guessing that puts officers at risk," Palmer said. "That's very unfortunate."
Since it was a civil trial, the jury only needed to find that the claims made by the DiPiazza family against the officers were probably true rather than the higher burden of proof beyond a reasonable doubt in a criminal trial.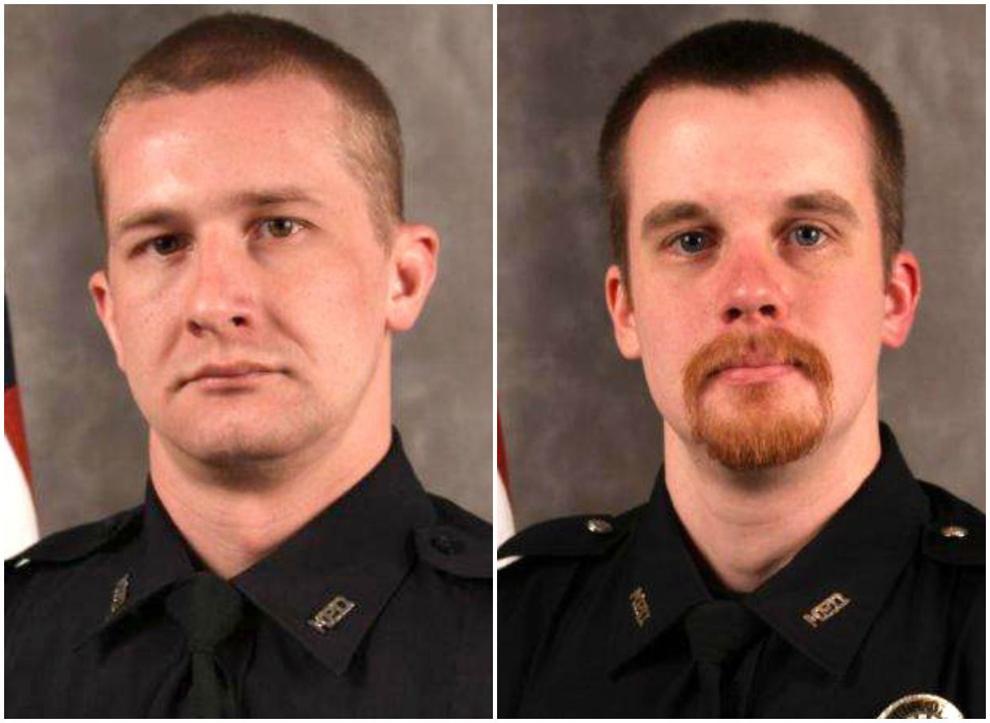 This was the third lawsuit brought against Madison police in recent years after a fatal shooting. Earlier this year, the family of Tony Robinson, 19, agreed to settle a civil rights lawsuit with the city's insurance company for $3.35 million. Robinson was fatally shot after allegedly punching Officer Matt Kenny in a stairwell in 2015. A lawsuit brought by the family of Paul Heenan, who was fatally shot in 2012 by former Officer Stephen Heimsness, was settled for $2.3 million in 2015.
Madison Police Chief Mike Koval said in a statement that police officers "accept jury verdicts as a necessary part of respecting the process that is critically important to our criminal justice system. That said, the dynamics of rapidly evolving, highly stressful incidents involving guns is never easy and our officers are well-trained and versed in trying to resolve these sort of calls doing the best they can under the totality of the circumstances. I support our officers in (the DiPiazza) case."
Koval also noted that an investigation by the state Department of Justice led Dane County District Attorney Ismael Ozanne to clear the officers of any criminal liability and that an internal review by Madison police determined that the officers did not violate departmental policy.
DiPiazza's family contended that DiPiazza, a forklift operator at Pitney Bowes in Madison who was described by friends and family as fun-loving and loyal, was shot without making any threats to hurt anybody or pointing the gun toward anybody but herself. The suit claimed DiPiazza's constitutional rights against unreasonable searches and seizures were violated when Bailey and Pihlaja shot her 11 times inside her MacArthur Road apartment. It also alleged Leerek, who was negotiating with DiPiazza, did nothing to stop them.
The incident began after DiPiazza's then-boyfriend contacted police to say that they had a relationship-ending argument and she had been drinking and was holed up in their apartment with his gun.
Shortly after police arrived, DiPiazza emerged from the bedroom with a gun pointed to her head as four officers planned to enter the apartment behind a protective shield. They were ordered to quickly retreat.
DiPiazza re-emerged, holding a gun to her head, about 30 minutes later and was shot by Bailey and Pihlaja as they stood near the front door of her apartment. Bailey had no cover other than his bullet-proof vest, and Pihlaja had some protection behind a shield that Leerek was behind.
Actions, intent were key
Bailey and Pihlaja testified that they fired at DiPiazza after she quickly opened the door and emerged from her bedroom clearly enraged and, with the gun pointed at her head, took as many as four steps toward them in the tiny apartment, ignoring multiple commands to drop the gun.
"That is imminent danger. Her actions showed an intent to harm them," their attorney, Claude Covelli, said in his closing argument. "She had a dangerous weapon and the means to use it."
But DiPiazza family attorney Andrea Farrell told the jury forensic evidence could not prove DiPiazza took even one step toward the officers. Forensic studies presented in the trial showed the bullets that exited DiPiazza's body were found in the door or bedroom directly behind where she fell. Also, the only blood found was also near the threshold of the door.
Farrell also said the officers failed to prove that DiPiazza showed she intended to use her weapon on them, a situation that must be present before they can use deadly force. Bailey testified that his lack of cover exacerbated the issue, and Pihlaja testified that he was trained that a person with a gun to his or her head can fire it at an officer before an officer can respond.
Pihlaja also testified that he had completed an in-service training weeks before the incident and was told it was OK that, during an exercise with paintball guns, he shot and killed a suicidal subject who was pointing a gun at his own head.
"None of that equals intent for Ashley," Farrell said.
But that is where the verdict has serious implications for police officers in Madison and elsewhere, according to Palmer.
"The verdict sends a message that officers have to wait to be fired upon or have a gun directed at them before taking action to protect themselves. That is inconsistent with their training," he said.
That training won't change, according to Palmer.
"Suicidal subjects can become homicidal subjects to force a confrontation," he said. "The almost universal view — and studies support this — is that an officer's reaction time is slower than the time it takes for a person to move the gun from his head and fire it."
Covelli told the jury that DiPiazza was armed with a dangerous handgun, expressed anger at the officers after she emerged and disobeyed commands to drop the gun. If she was simply suicidal, Covelli said, she could have pulled the trigger within the confines of the bedroom where she had been hiding.
"She came out for another reason," Covelli said.
In rebuttal, DiPiazza family attorney Jeff Scott Olson told the jury that DiPiazza presented the officers with a potential threat, not an imminent threat. For the defendants to say she took steps toward them and somehow moved back to the doorway following "a withering fusillade of 11 shots" is "absolutely incredible," Olson said.
As the jury deliberated on damages, Olson said he believes there are scenarios when officers should shoot a person who is holding a gun to his or head. "Somebody who has a criminal track record, somebody who says something hostile toward the police officers," Olson said. "This is a case without any of those earmarks."
But Sgt. Jason Sweeney, who was supervising the officers during the fatal shooting, said officers must make split-second decisions and any second-guessing can be fatal. "My concern is: What happens tonight if any of our officers face the same scenario?" he said.
Sweeney testified during the trial that he was the first to check on DiPiazza after she was shot.
"She looked like my daughter," Sweeney said shortly after the verdict was read. "That is still with me."
It still bothers everyone who was at the apartment that night, he said. "There have been lots of tears," he said. "(The defendants) are some of the finest officers we have in the department. To hear them called liars and murderers is a misjustice to the commitment they made to the community. That breaks my heart."
After the verdict, the jury heard friends and family members recall how DiPiazza had many friends, loved her family, was responsible and had a couple of relationships with young men that left her disheartened.
At the time of the shooting, DiPiazza also was grieving over the impending death of her mother, Michelle Duby, of Lake Geneva, who died of cancer two days after DiPiazza was killed, DiPiazza's father said.
Pihlaja and Leerek had testified that DiPiazza asked for her father while she was holed up in her bedroom. That didn't surprise Joe DiPiazza, who said he had plenty of heart-to-heart talks with his daughter.
"She had just told me all her friends were married and had kids, and she felt a little left out," he said. "She'd ask, 'Dad, what kind of mother do you think I'd make to my child?' I told her she'd be great."