The developer of the Judge Doyle Square development in Downtown Madison has dropped a federal lawsuit over the city's decision to finance some private portions of the project.
Beitler Real Estate Services of Chicago dismissed the lawsuit Wednesday in U.S. District Court in Illinois.
Beitler had sued the city in June over the City Council's decision to appropriate $11 million to construct first-floor retail, two floors of private parking and a structural slab — collectively known as the "podium" — in the massive redevelopment of the two blocks containing the Madison Municipal Building and the Government East parking garage.
In a statement, Madison City Attorney Michael May called Beitler's decision to dismiss the lawsuit "a necessary first step" toward having productive discussions about the future of the development.
"With the lawsuit out of the way the city hopes to renew discussions with Beitler on how to modify the existing development agreement so that the project may proceed," he said.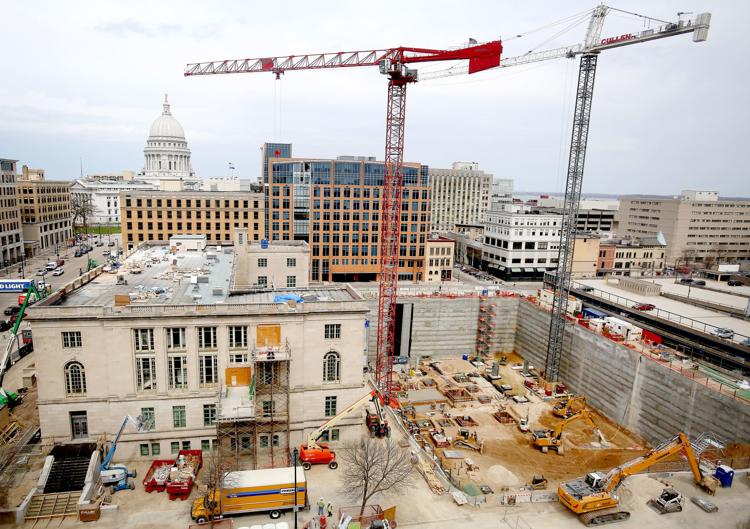 You have free articles remaining.
Thanks for visiting our newly updated site!
njoy unlimited articles FREE for a limited time by signing up or logging in. No credit card required.
He declined further comment.
In the dismissed lawsuit, Beitler alleged that the city had "unilaterally seized" the private portions of the development assigned to Beitler.
The council approved the $11 million appropriation after Beitler informed the city that it could not pursue those private portions of the development unless the city financed it or allowed Beitler to lease parking spaces in the public garage so it could avoid the cost of constructing private parking.
The developer blamed rising construction costs for its inability to obtain financing.
The 560-stall, underground public parking garage is under construction on the block holding the Madison Municipal Building, and the podium will go on top of it. Beitler also intends to build nine floors of apartments above that.
Following the construction of the new parking garage, demolition of the Government East garage is scheduled to begin, and Beitler would then construct two towers containing apartments and a hotel serving Monona Terrace.