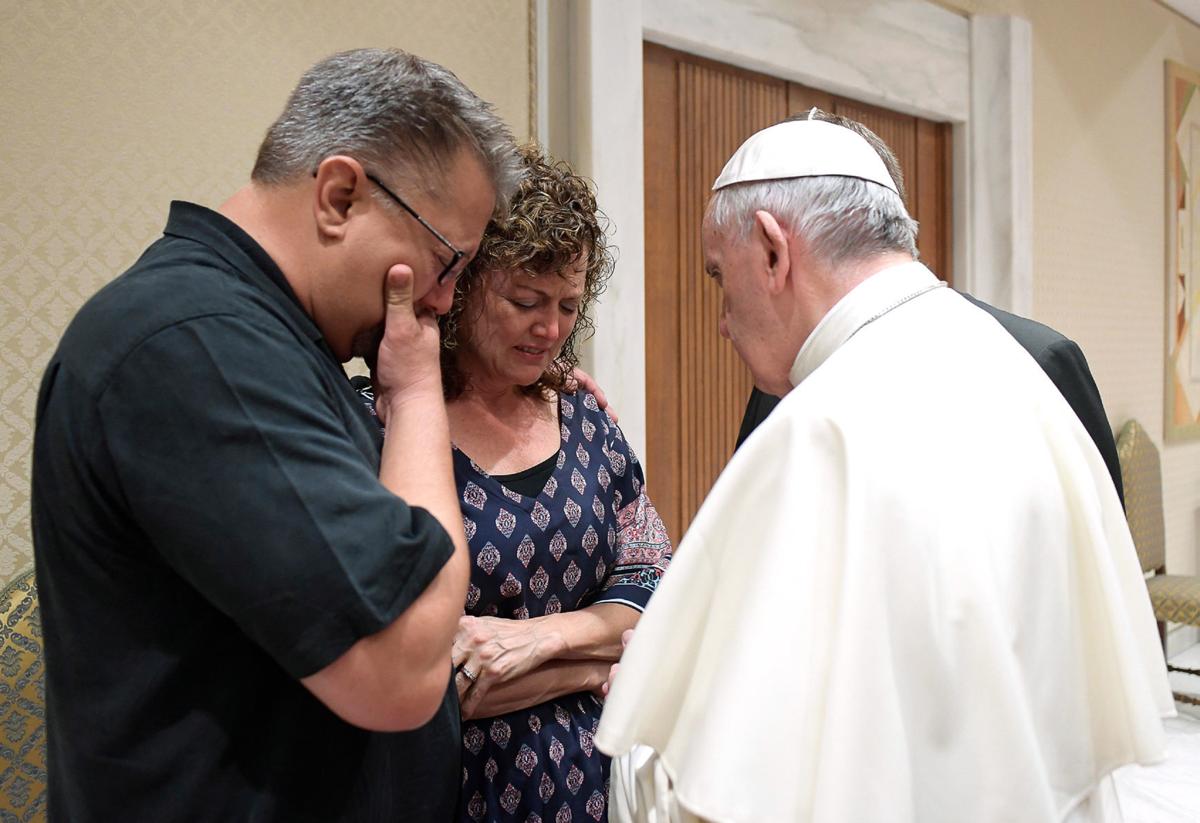 A trial has been scheduled in Rome for a homeless man who allegedly pushed a 19-year-old student from Spring Green into the Tiber River, causing him to drown, in 2016, an Italian news service reported.
Massimo Galioto, 41, has been indicted on a charge of manslaughter for causing the death of Beau Solomon and is scheduled to go to trial May 8, the Italian news service, ANSA, reported.
Solomon, a UW-Madison student, had just arrived in Rome for a five-week course at John Cabot University when he disappeared around 1 a.m. on July 1, 2016, after drinking with fellow students at a pub near the campus. His body was found in the river three days later.
Solomon's death was reported around the world and drew the attention of Pope Francis, who met with Solomon's parents at the Vatican during a private meeting days after Solomon's death.
Galioto has always been the lead suspect in the case. Galioto was initially charged with manslaughter and jailed after Galioto's then-girlfriend, Alessia Pennacchioli, told police she saw him push Solomon into the river following an argument between the two men near a bridge, according to Rome newspaper reports. Galioto was released in December 2016, after Pennacchioli offered uneven testimony during a court hearing, the reports said.
Galioto, who has a record for petty crime, admitted having an argument with Solomon but said Solomon slipped over the embankment edge into the water, according to ANSA. Instead of telling anybody about it, Galioto said he returned to his tent, the ANSA report said.
Solomon's parents, Nick and Jodi Solomon, filed a federal civil lawsuit last August against John Cabot University, which is a limited liability company incorporated in Delaware.
The lawsuit claims that the school — a liberal arts university with campuses in Rome that offers study-abroad programs to English-speaking students from around the world — was negligent and acted with reckless indifference when it failed to warn their son, or anyone from UW-Madison, that four young adults had died from suspicious circumstances within 350 yards of the Rome campus between 2014-15.
According to the lawsuit, Solomon died hours after attending a welcome reception at the Rome campus. Solomon was walking along the Tiber River when he was attacked. He suffered two head wounds but was conscious before he was forcefully shoved into the river.
Attempts to contact Solomon's parents and their attorney for comment were unsuccessful.
Be the first to know
Get local news delivered to your inbox!