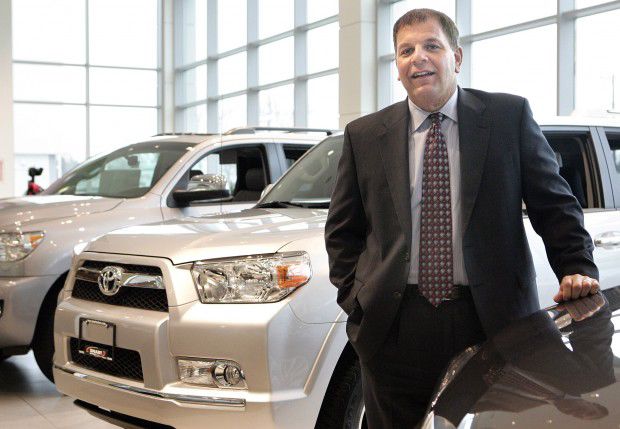 The former general manager of a popular Madison Toyota dealership, sued by his former employer last year over the alleged embezzlement of about $3 million, has been charged by federal prosecutors with fraud and money laundering.
The indictment against Allen R. Foster, 53, of Sun Prairie, who was general manager of Smart Motors, was issued on Wednesday by a federal grand jury but was unsealed in U.S. District Court on Monday, after Foster's arrest by U.S. Marshals on Sunday.
The indictment charges Foster with 12 counts of wire fraud and eight counts of money laundering, for an alleged scheme involving the creation of bank accounts for a shell company that he used to deposit money taken from Smart Motors over a period of 12 years.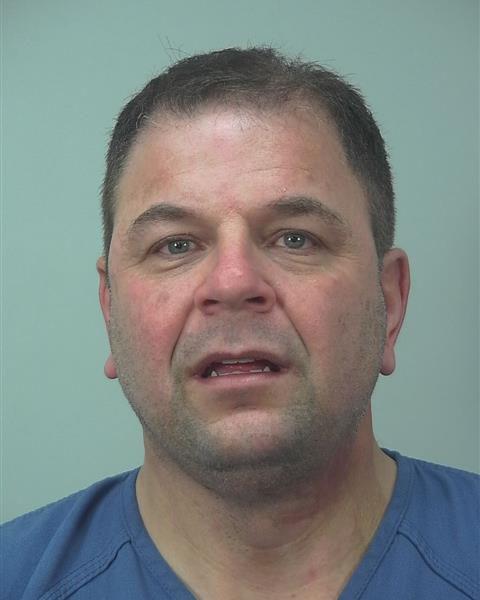 Appearing in court Monday, Foster pleaded not guilty to the charges, each of which carries up to 20 years in prison and a $500,000 fine. U.S. Magistrate Judge Stephen Crocker ordered Foster released from custody if he agreed to follow a list of conditions. Foster's next court appearance will be on Nov. 17.
Foster resigned from Smart Motors in June 2016.
According to the indictment, in May 2004 Foster opened a checking account at First Business Bank in Madison under the name Creative Marketing Solutions, listing himself as the sole proprietor and only agent of the company, and the only signer of its checking account.
The name Creative Marketing Solutions name was deceptively similar to a genuine vendor used by Smart Motors, the indictment states. According to a lawsuit filed against Foster by Smart last year, Smart had used a company called Creative Marketing Specialists for marketing.
The indictment states that Foster directed that checks for direct mail and other advertising costs were to be made payable to Creative Marketing Solutions, the fictitious company controlled by Foster. He also submitted his own check request forms to Smart Motors that would cause them to issue checks payable to his fictitious company, and that those forms contained false reasons for issuing the checks, such as advertising.
Foster also had Smart Motors employees deliver the checks written to Creative Marketing Solutions to him personally, rather than mailing those checks to vendors, as was the usual practice at Smart, the indictment states.
The 12 counts of wire fraud involve 12 checks issued by Smart Motors to Creative Marketing Solutions, totaling $122,925. The eight counts of money laundering involve financial transactions totaling $55,600.
The indictment charges that Smart's money, sent to Creative Marketing Solutions, funded romantic and sexual arrangements Foster had made with multiple women through a website called seekingarrangement.com, which advertises itself as a means to create "mutually beneficial" "sugar daddy" relationships.
The money also paid for a vacation home on Lake Redstone near La Valle and Foster's primary home in Sun Prairie, the indictment states.
Foster also received checks from Smart for "extreme web marketing sponsorship" and "payment for event sponsorships" that actually were used to pay the women Foster met through the sugar daddy website.
In addition to criminal convictions, the indictment seeks forfeitures of $805,165, and Foster's interest in the La Valle and Sun Prairie properties.
In September 2016, Smart Motors sued Foster in Dane County Circuit Court, alleging that in addition to the check scheme described in the federal indictment, Foster stole cash bonuses totaling more than $750,000 intended for sales representatives, called SPIFFS, which stands for sales performance incentive funding formulas.
The lawsuit alleged that Foster created a separate category of SPIFFS that were not documented and required only approval from himself.
The lawsuit also alleged that Foster made unauthorized purchases for personal goods and services using a company-issued credit card, for such things as event and airline tickets and for personal travel expenses, totaling more than $600,000.
In court filings in the civil case, Foster has denied the allegations. In July, his lawyers asked Circuit Judge Richard Niess to put the civil case on hold because a grand jury was to consider criminal charges in the matter, but Niess denied the motion in September.
Be the first to know
Get local news delivered to your inbox!