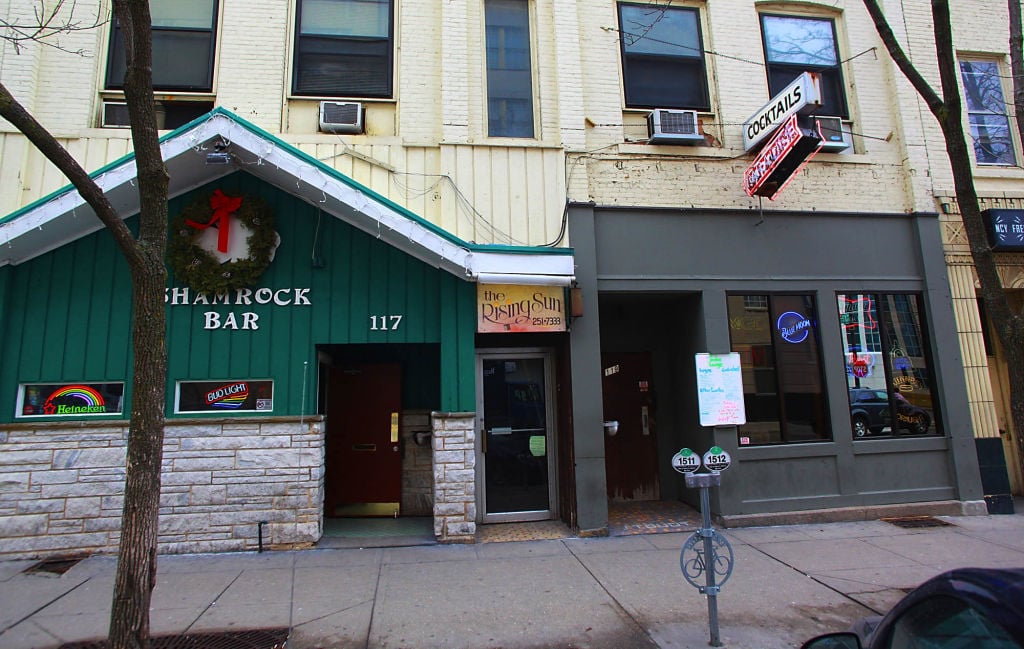 A former co-owner of the Rising Sun bathhouse was fined $4,000 plus court costs Thursday after he was found guilty of conspiring to run a house of prostitution.
Charles Prindiville, 65, of Madison, was found guilty of the felony charge by Dane County Circuit Judge Ellen Berz after a plea agreement led to the dismissal of a second count.
Prindiville pleaded no contest to the first count. Berz then accepted the sentencing recommendation agreed upon by lawyers for both sides, which also required Prindiville to provide a DNA sample.
The hearing ended Prindiville's long battle with authorities that started on Oct. 20, 2010, when police raided the bathhouse, formerly at 117 W. Main St., and his Middleton home, which he shared at the time with his former wife and bathhouse co-owner, Catherine Prindiville. Similar charges are pending against her and the Rising Sun's accountant, Donald W. Goodweiler.
A 17-page criminal complaint claims that Rising Sun customers paid money for sex acts that ranged from touching and fondling to intercourse. Prosecutor Matt Moeser told Berz that the long investigation found no evidence that Prindiville ordered Rising Sun employees to have sex with clients or take drugs at the bathhouse when Prindiville co-owned it from 2003 through 2010. He said later that no evidence linked Prindiville to human trafficking.
Moeser told Berz that the Rising Sun has been closed since early 2017.
Prindiville's attorney, Charles Giesen, said his client accepted the plea agreement even though it was likely that a judge would have dismissed the charges because his rights to a speedy trial were violated.
"He was arrested more than seven years ago. Any time it takes longer than a year (to go to trial) is presumably prejudicial," Giesen said.
You have free articles remaining.
A trial was scheduled for later this year.
Giesen also said the facts of the case were driven by a detective for the Madison Police Department who is under investigation for lying in another case. The Prindiville case's lead detective, Maya Krajcinovic, is on leave after she was accused of not taking a sexual assault kit to the state Crime Laboratory and lying about whether she took it or the reasons why it was not taken, according to Giesen. He said he received the information from Moeser.
Krajcinovic was key in building the case against the Prindivilles and Goodweiler that included tax fraud. An investigation by the state Department of Revenue found no tax violations, Giesen said.
Madison Police Chief Mike Koval confirmed that Krajcinovic is on "paid leave pending review of an internal personnel matter that has absolutely nothing to do with the Rising Sun case."
Pindiville accepted the plea agreement because his health is deteriorating, and stress from the case is a contributing factor, Giesen said. He said Prindiville has hepatitis C and bile duct problems that have enlarged his liver.
Giesen said the police were rarely called to the Rising Sun during the 40 years it was in operation and that no employees were forced to do anything against their will.
"It was consenting adults," he said.
Outside the courthouse following the hearing, Prindiville said he felt relieved that the case against him is over. "It has been a long haul," he said.
Catherine Prindiville, 58, and Goodweiler, 71, both of Middleton, are scheduled to go to trial in September.