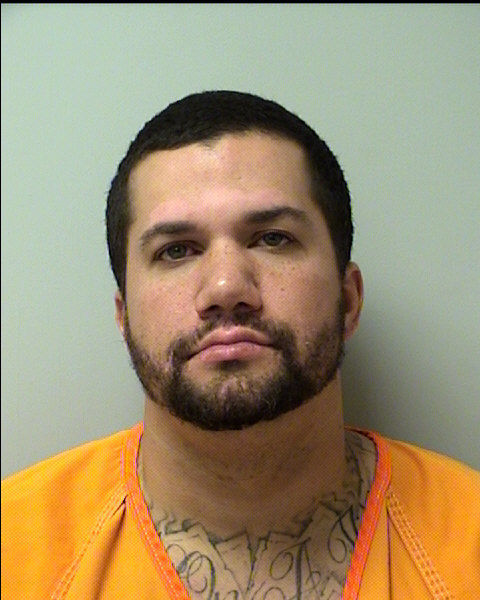 One of the men arrested last week for the shooting death of a man outside a South Side convenience store earlier this month confessed to the shooting after he was arrested in Wausau for two armed robberies there, according to court records.
A criminal complaint filed on Friday in Marathon County Circuit Court states that Curtis J. Langlois, 37, of Wausau, initially began to give a statement to police last Tuesday about some armed robberies in Wausau, then decided to stop talking. The next morning, however, Langlois summoned police back to the Marathon County Jail and confessed to the robberies and to a homicide and an attempted homicide at a convenience store in Madison just after midnight on Aug. 2.
That was when Kendrith Young, 33, was shot to death and another man was wounded during a shooting outside the 7-Eleven convenience store at 2703 W. Beltline Highway. The complaint and federal court records don't provide any further detail about Langlois' statement related to the homicide.
In addition to Langlois, Madison police said that U.S. Marshals arrested Dametrius A. Reeves, 35, in Indianapolis, Indiana, also last week. He remains at the Marion County Jail.
A criminal complaint has been filed in the homicide case in Dane County Circuit Court, but it remains under seal by order of a judge. The case number corresponding with the sealed complaint is, however, referenced in the online Marion County Jail record for Reeves. The jail record indicates Reeves was booked there Thursday.
Madison police said Friday that the process for extraditing Reeves from Indiana had already begun. Langlois remains in the Marathon County Jail on $1 million bail after a court appearance Friday.
You have free articles remaining.
According to the federal Bureau of Prisons, Langlois was released from federal custody on April 6. Court records indicate that he served a sentence of just over eight years for a string of robberies on Madison's East Side in April and May 2008.
According to a probation report filed Thursday in U.S. District Court in Madison, in February Langlois was placed at a residential re-entry center in Janesville to serve the last months of his prison sentence. But he immediately violated several rules there and was removed. Langlois was sent to the Dodge County Jail, where his behavior was described as disruptive, according to the report. He was then sent to the federal prison at Oxford to complete his sentence.
After his release from custody in April, Langlois repeatedly tested positive for marijuana use, and for the use of other drugs, including methamphetamine, the report states. He was kicked out of his aunt's home in May. Langlois also missed appointments at the federal probation office. He claimed to be looking for work as required, but didn't bring in job search logs when he did make it to the probation office, the report states.
The probation office repeatedly had difficulty reaching Langlois by phone. In late July, Langlois asked for permission to live with a woman in Wausau, but because he hadn't completed in-patient drug treatment, as the probation office had wanted, the move wouldn't be considered immediately. He moved to Wausau despite not having permission, according to the report.
A criminal complaint filed in Marathon County charges Langlois with the gunpoint robbery of a Family Video store in Wausau just before midnight on Aug. 2. He was also charged with the Aug. 7 robbery of a Mobil gas station, also at gunpoint.
After police received a tip about the robberies, Langlois and the woman he lived with were arrested last Tuesday. He was interviewed by police that day, but at one point said he was finished talking. The next morning, Marathon County jail staff called police and said Langlois wanted to talk again, and he confessed to the Wausau robberies and to a homicide and attempted homicide in Madison, the complaint states.
Police executed search warrants in the apartment where Langlois was living and a car owned by the woman there. A handgun and ammunition were found in the apartment, returns for the search warrants state, and another gun, along with ammunition, was found in the car.
The woman is not being identified by the Wisconsin State Journal because she has not been charged with a crime.