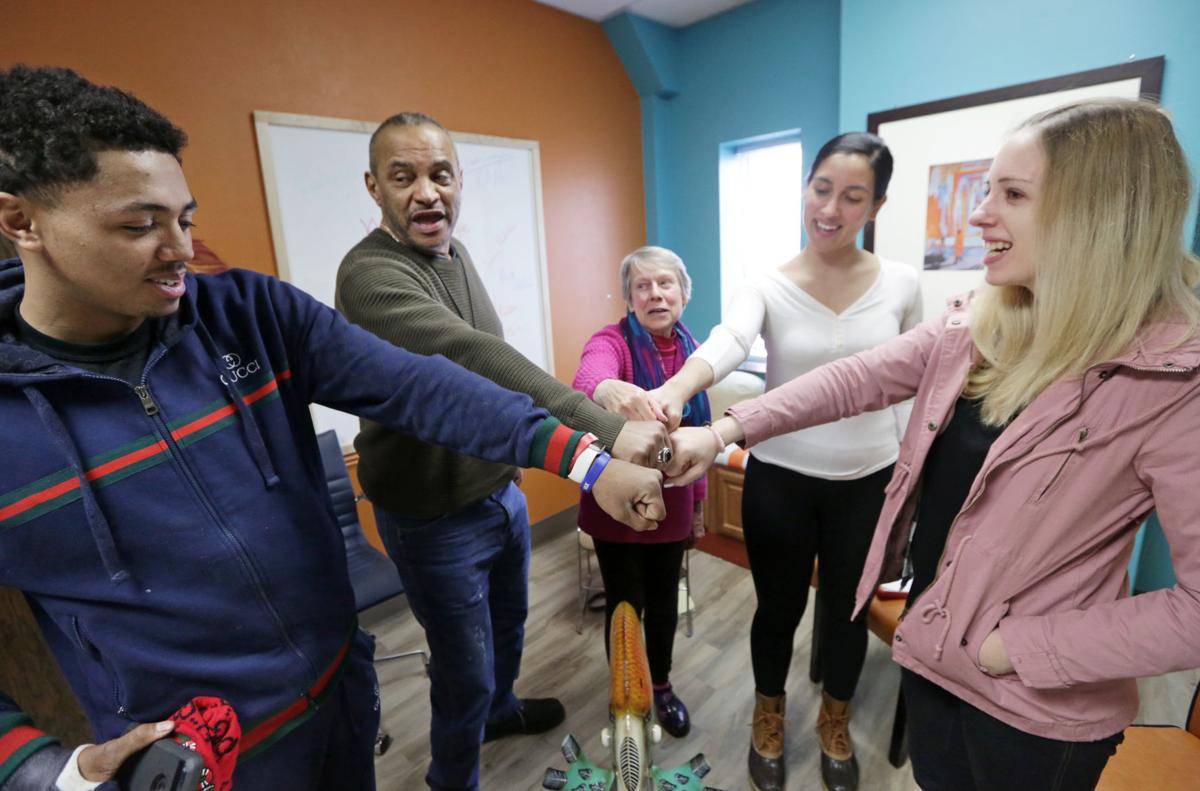 Deion Williams got in a scuffle late last year. No punches were thrown, he says, but the incident still threatened a stain on his criminal record.
But Williams was able to wipe the slate clean through a Dane County program that is expanding to give more young people the opportunity to avoid minor criminal charges that could harm their chances of getting a job, enrolling in college or finding housing.
Williams, now 21, said he had just been paid for doing some construction work, but he didn't have a bank account in which to deposit the $700. While playing basketball at the gym, he left the money in a coat he could see from the courts. But after seeing some teenagers rifling through some of the jackets, he found his money was gone, so he grabbed one of the boys and called police.
While waiting, they started pushing each other. It wasn't much, Williams said, but it was enough that the police cited him for disorderly conduct.
Had the case gone to court, Williams could have been required to pay a fine and his record would be visible to all on the state's online court database. Instead, he was referred to the county's Community Restorative Court, where he owned up to what he did and discussed alternative ways to pay for his actions.
"It felt good letting myself express what happened," Williams said.
Through the Community Restorative Court, 17- to 25-year-olds who would be charged with a misdemeanor can go through a process focused on repairing community harm if they take accountability for their actions and complete a restoration — such as community service or writing letters of apology. In return, offenders leave with a clean record.
The program started as a pilot in the Madison Police Department's South District and has since expanded to all of Madison, the town of Madison and Fitchburg. In the coming months, the court will be expanded to Sun Prairie, Middleton and UW-Madison police departments.
The goal is to redirect young people who may be on a path to higher-level offenses. The process requires offenders to analyze the root causes of their actions and understand the harm their actions caused, said restorative court director Ron Johnson.
Not all offenders who are referred to the court are accepted or agree to participate, resulting in their cases going through the normal court system. But most do.
Johnson takes referrals from police departments and organizes a "peace circle," where he is joined by the offender, a few trained community members called peacemakers and the victim, should that person choose to participate.
The circles are based on Native American justice practices, said UW Law School professor Jonathan Scharrer. Scharrer was one of the creators of the court, which launched in 2014.
To go through restorative court, offenders must admit to their offense and commit to the process, Johnson said. After successful completion of the program, charges are dropped and do not appear in online court records.
"When you have a soiled record, that can sometimes affect your ability to get credit or to get a student loan, for example," Johnson said, adding that difficulty getting an apartment or job are other possible impacts. "It's important to have a clean record."
A kid's mistake
One of Johnson's success stories is a 19-year-old who went through the restorative court and is now a trained peacemaker who can help other offenders through the process. He asked not to be named for fear of jeopardizing his chances of getting a job despite three successful semesters at UW-Madison.
He had just turned 18 when he got caught stealing video games from a local store. Store employees recognized him as a repeat thief and called police.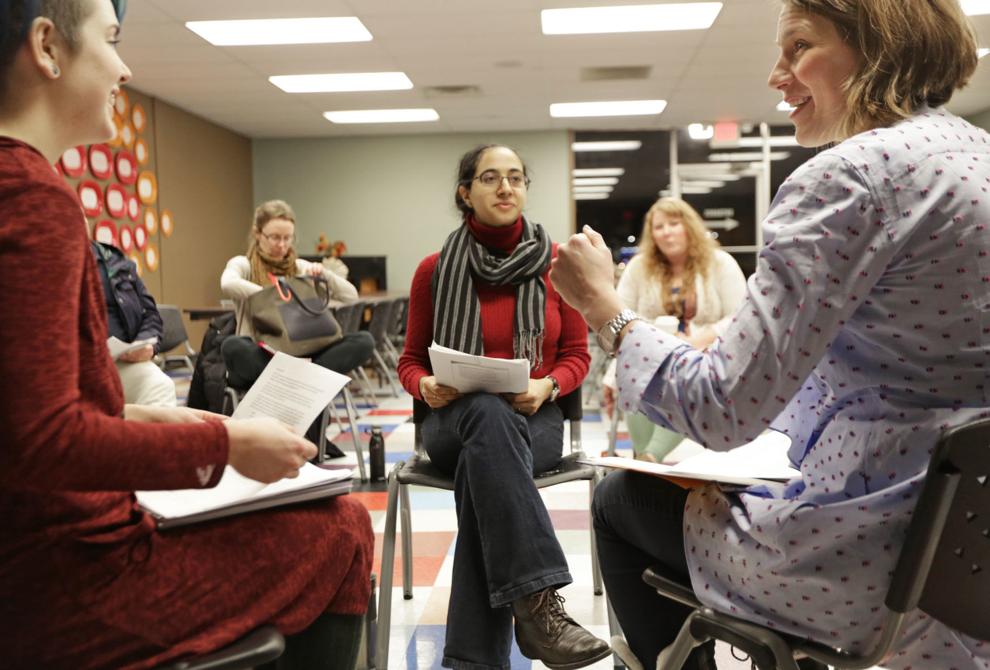 The man said he became depressed going into his senior year, and he saw his friends swiping items from stores. When he began to steal, he said it felt like a reward. He could get "a nice, shiny new thing that I didn't have to pay anything for."
He was facing a hefty fine, but his lawyer instead advocated for his admission to the restorative court. He said he fully bought into the program once admitted.
The circle felt like a therapy session to him. Participants asked him prying questions about his actions and his justifications for what he had done. He wanted to do that work to change his ways, he said.
For his restitution, he had to pay back the store for the games he stole and apologize to the owner and employees. He also volunteered with Habitat for Humanity, an assignment he said made use of his carpentry skills.
"Given the opportunity I was presented I immediately knew I wanted to complete the program, and then immediately after, I knew I wanted to help further the program and help it grow," he said. "I loved it."
Less than two years after going through his own peace circle, the 19-year-old is now a trained peacemaker himself. Since the program transformed him, he said, he wants to help others in similar situations.
Hopes for growth
Restorative courts can often help victims and the community find closure by being more involved in the justice process, Scharrer said. They can also help the offender seek supportive services that may mitigate the problems that led to the crime.
"In the traditional system things are done to you — you get probation, you get jail, you get fined," Johnson said. "In our system, things are done with you. You don't just get fined or probation. You have to put some effort into it."
Josh Williams, 20, of Madison, had been referred to the restorative court after getting in a fight, he said. He quickly regretted his actions and worked with the court to join Operation Fresh Start, a group that trains and employs young people who are at risk of becoming involved in crime.
Joining the group was part of his personalized restoration agreement, he said, although he had thought about joining for years.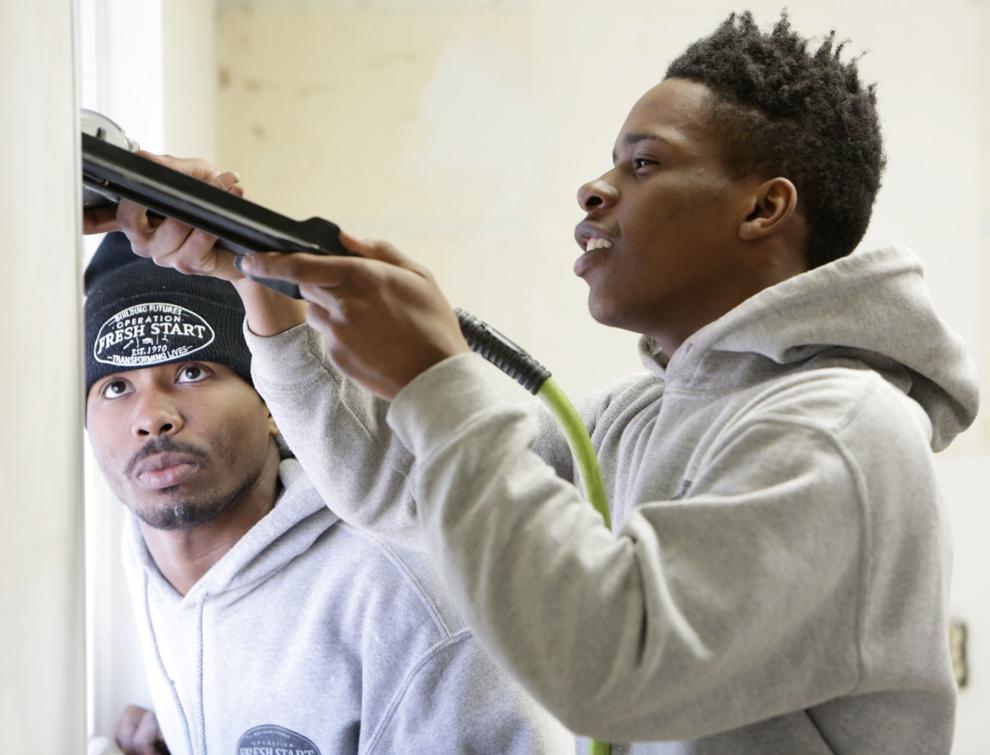 "It helps me stay out of trouble," Williams said as he helped install a window in a home an Operation Fresh Start team was rehabilitating. "And I like it here."
Madison police Capt. John Patterson oversees the restorative court referrals for the city and collaborates with other participating municipalities.
"My hopes are that we can continue to grow," Patterson said.
UW police Capt. Brent Plisch said he believes the court will help students and others on campus who come into contact with police, but there will likely be challenges.
"We have to integrate this into our training program, we have to get our officers on board and to have them recognize when somebody meets the criteria of the community restorative justice model and be able to refer that," Plisch said.
Sun Prairie police Lt. Kevin Konopacki said he also sees some challenges ahead. He said his department will have to communicate the purpose and the hopes of the program to make sure community members and officers alike understand what the restorative court does.
"Some could construe this as you're cutting this person a heck of a break," Konopacki said.
Becoming a peacemaker
The peacemakers involved in the program train with Johnson and Scharrer for 16 hours before they sit in on their first meeting with an offender. They are taught to ask thoughtful questions and consider the needs of both the offender and the victim, and to hold the offender accountable.
"Peacemakers are the backbone of the program," Johnson said, and come from varied backgrounds. All 150 of the peacemakers are volunteers.
Caroline Werner said she became a peacemaker because she believes in the mission of the court and wants to help youths learn from their mistakes without facing lifelong fallout from brushes with the law.
"We're dealing with young people whose brains haven't fully developed yet," Werner said. "Scared straight doesn't work. Empathy works. Teaching a new way of looking at things, assessing their own behavior is so much more beneficial."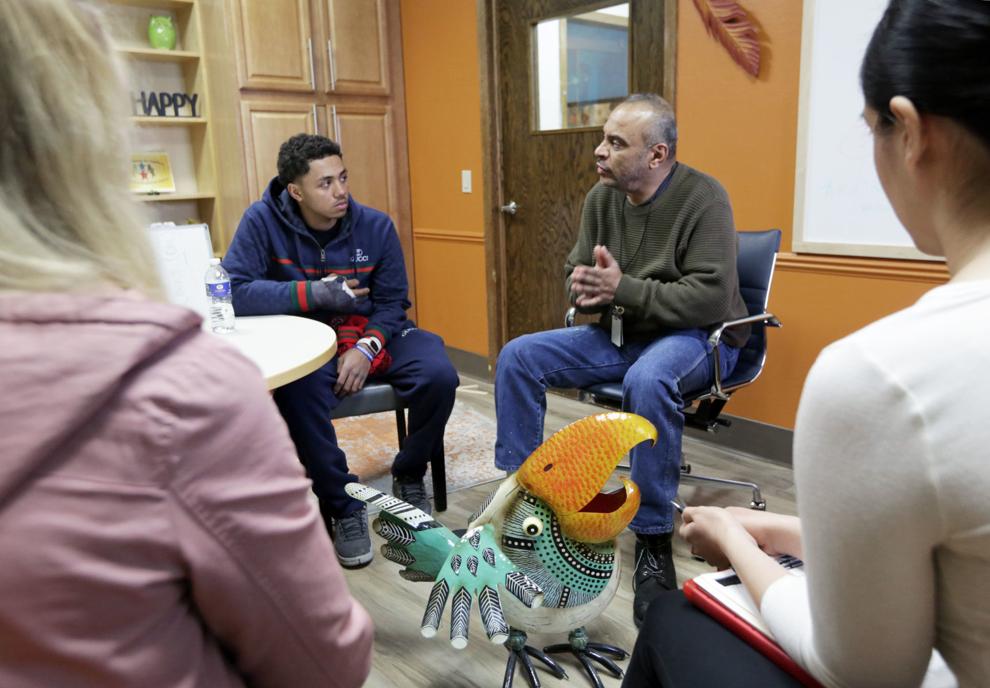 Most of the program's participants have successfully completed the program, according to county data. But the restorative court is still new, Patterson said. He looks at the program with hope but also caution.
"I think time will tell as to what the potential is on recidivism two, three years down the line," Patterson said.
The 19-year-old who shoplifted video games said he is grateful for his experience with the court and said it keeps him grounded. He said it likely led him down a better path than he would have gone down had he been reprimanded in the traditional criminal justice system.
"If I were to have sat in jail or paid hundreds of dollars or something, I feel like I would have just come through the system a more angry person," he said.