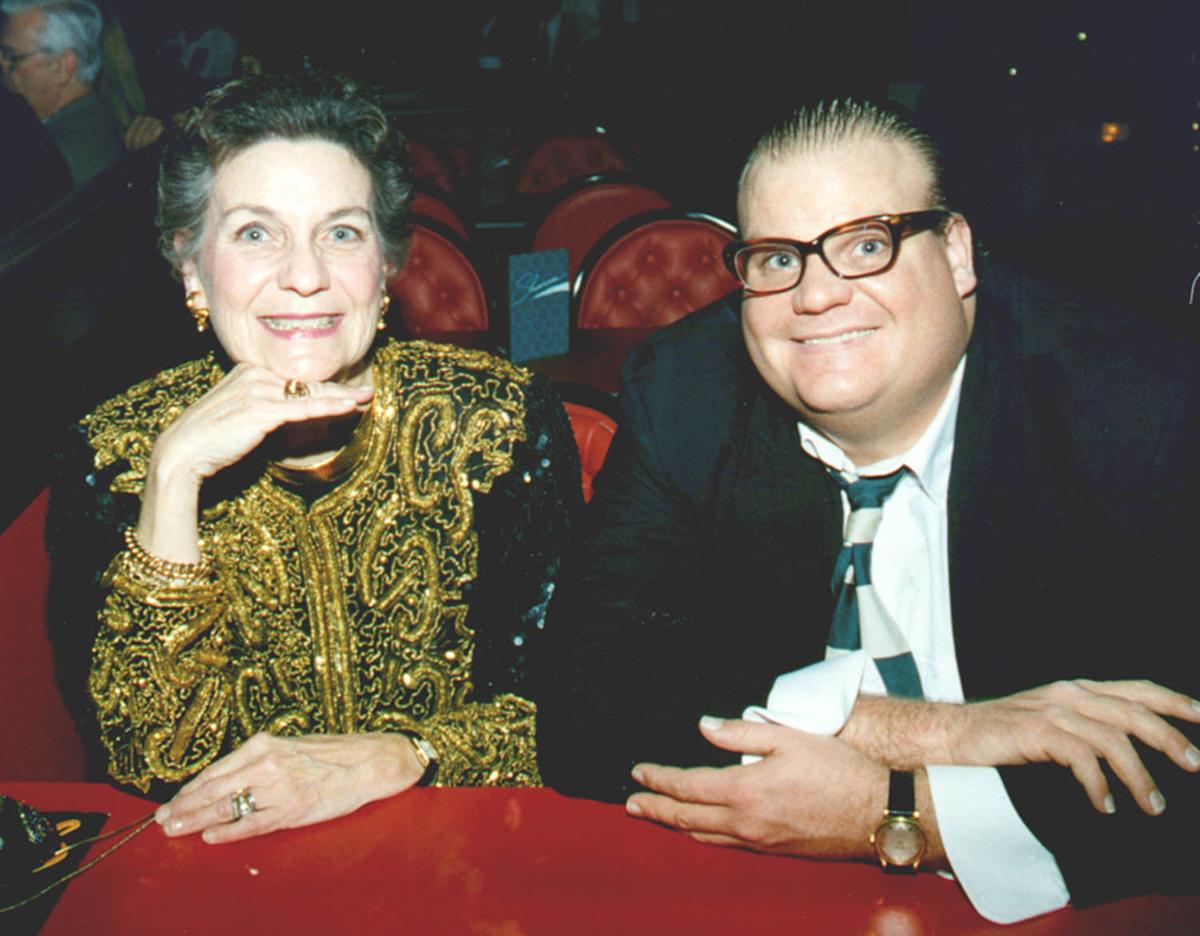 The family of late comedian and film star Chris Farley, a revered Madison figure who made it big in comedy on his bigger-than-life body and personality, is going to court against Trek Bicycle, a local company that also made it big from humble roots, over the use of the Farley name on Trek's line of fat-tired bikes.
The issue: Whether Waterloo-based Trek misappropriated Farley's name and traded on his "fat guy" brand of comedy in 2013 when it gave the Farley name to its new fat-tired bikes, designed to go off-road in rugged conditions year-round.
Trek has responded that much of the case rests on whether Farley was a resident of California at the time of his death, making his name and image subject to a California law that governs deceased celebrities' right of publicity. It applies to personalities who were California residents when they died. Trek's lawyers say instead that Farley, who died in Chicago, was a resident of Illinois at the time of his death.
The lawsuit was originally filed in September in a California state court by Make Him Smile Inc., a West Hollywood, California, company founded and run by Farley's family to protect the late comedian's publicity and property rights. Within weeks the case was transferred to a federal court in Los Angeles.
Make Him Smile believes that damages in the case could exceed $10 million.
On Friday, U.S. District Judge R. Gary Klausner agreed with Trek that the case should be heard in U.S. District Court in Madison, not in Los Angeles, because that's closest to where most of the parties, witnesses and evidence are located. The case first appeared on the Madison court's docket on Monday.
Local roots
Farley grew up in Maple Bluff, attended Edgewood High School and Marquette University and went on to star on "Saturday Night Live" and in several hit comedy films, including "Tommy Boy" and "Black Sheep." He died in 1997 at age 33 from a drug overdose. He weighed about 400 pounds, the lawsuit states, having "spent his entire career building, then capitalizing on, his unique brand of 'fat guy' humor and acting style."
Farley's "significant and unique celebrity status," the lawsuit states, was associated with his "appearance as a fat, loud and crazy character," and his name has been "for nearly three decades linked and associated with his … persona and his identity as a fat comic actor willing to go into comic territories others would not seek to traverse."
The lawsuit states that Farley "carefully guarded and policed his brand," rejecting overtures from companies he felt did not warrant it, and even feared that losing weight would jeopardize his brand as a comedian.
Trek president John Burke, the lawsuit states, lives in Maple Bluff, adding that the Burke and Farley families socialized and both belonged to the Maple Bluff Country Club. Trek, in its answer to the lawsuit, denies that the families knew one another.
'Fat' and 'loud'
Looking for a memorable hook to launch its fat-tire bike, the lawsuit states, Trek chose the name Farley "to immediately associate defendant Trek's fat bikes with one of their favorite 'fat' and 'loud' comedians," and the company's executives knew what they were doing when they made the decision.
"Bicycle consumers and the industry as a whole immediately associated its Madison, Wisconsin-built fat, loud, sturdy, rugged and outlandish Midwestern fat bikes with Farley's world-famous image as a fat, loud, sturdy, rugged Midwesterner who is arguably the most famous person to have been born in Madison, Wisconsin," the lawsuit states.
For that significant goodwill, the lawsuit argues, Trek paid nothing and never consulted with the Farleys.
The lawsuit alleges Trek violated California's right of publicity law and federal trademark law.
In January, Klausner denied Trek's motion to dismiss the case, in part because Trek hadn't proven with indisputable evidence that Farley was an Illinois resident at the time of his death.
Illinois law cited
In its motion to move the case to Wisconsin, filed in April, Trek's lawyers indicated the court would again deal with the California right of publicity claims. They wrote the law would ultimately fail to support the lawsuit in part because of Illinois probate filings from 2008 in which Farley's parents, Thomas and Mary Anne Farley, each attested that he was an Illinois resident when he died.
"Under Illinois law, no post-mortem right of publicity exists for persons who died before 1999," Trek's lawyers wrote in the company's response to the lawsuit. "Therefore, (Make Him Smile) knew or should have known that all rights of publicity and associated rights under (federal law) extinguished upon Chris Farley's death."
They also responded that the lawsuit is barred by statutes of limitations both in Illinois and California. Trek's use of Farley as a name for bicycles may also be allowed by the fair use doctrine because the name does not specifically reference Chris Farley, and its use may also be protected speech under the First Amendment, Trek said in its response. Any damages sought by Make Him Smile would be purely speculative, the company added.
The case is now assigned to U.S. District Judge James Peterson, who prior to his career in law taught film and television history at the University of Notre Dame.