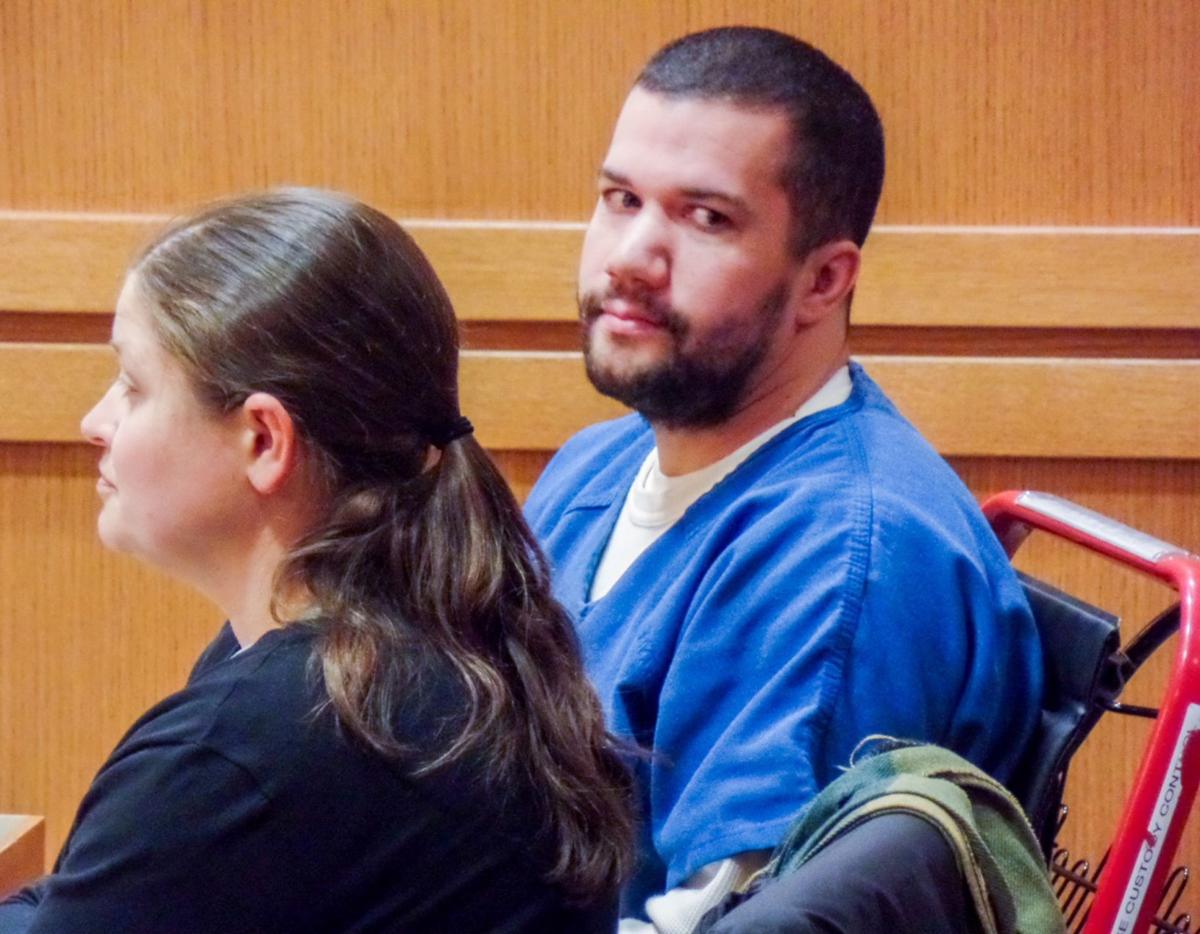 A man who shot one man to death and wounded another in August at a South Side convenience store, because the man who died had looked at him the wrong way, pleaded guilty Thursday to murder and attempted murder and is all but certain to spend the rest of his life in prison.
Under a plea agreement, Dane County Deputy District Attorney Matthew Moeser and lawyers for Curtis J. Langlois, 37, are recommending that Circuit Judge Ellen Berz sentence Langlois to prison for the rest of his life and that she never make him eligible for release from prison on extended supervision.
Langlois shot Kendrith J. Young, 33, to death on Aug. 2 at the 7-Eleven convenience store, 2703 W. Beltline, and wounded Rodney Lemon Jr., who was at the store with Young. A criminal complaint states that Young and Lemon had been at a South Side bar and were followed to the 7-Eleven by Langlois and Dametrius Reeves, 27, who also faces charges of first-degree intentional homicide and attempted first-degree intentional homicide charges, the same charges that Langlois pleaded guilty to on Thursday.
Reeves will next appear in court on Nov. 28.
The complaint states that Reeves shot Young first, and that Langlois then stepped in and fired several more shots into Young until he died. Langlois told police that he shot Lemon as he tried to flee.
As Dane County Circuit Judge Ellen Berz queried Langlois about whether he understood the legal implications of pleading guilty to the felonies against him, Langlois sat back in his chair and softly gave "yes" and "no" responses.
You have free articles remaining.
But when he was asked for his plea to first-degree intentional homicide for killing Young, Langlois leaned forward, put his mouth close to the microphone on the table in front of him and said loudly and firmly, "Guilty."
Langlois' guilty pleas came as part of an arrangement between state and federal prosecutors that was intended to satisfy Langlois' wish that he spend the rest of his life in a state prison, and not a federal prison.
To accomplish that, a pending federal case against Langlois was dismissed on Oct. 30 at the request of Assistant U.S. Attorney Dan Graber. The dismissal by U.S. District Judge James Peterson was ordered without prejudice, so that the federal charges can — and are expected to be — refiled at a later date.
Had Langlois been convicted first in the federal case, in which he faces multiple life sentences, he would have likely served his sentence in a federal prison, where he did not want to go.
Langlois was charged in federal court in August for two Wausau convenience store robberies, including one that happened later on the same day as the 7-Eleven robbery in Madison. He also faced federal firearms-related charges. He confessed to the Madison shootings after his arrest in Wausau.
At the time of the homicide and the Wausau robberies, Langlois was on federal supervision after serving a prison sentence for a series of robberies in 2008 on Madison's East Side. Under federal law governing repeat offenders, each of the robbery convictions and each of the firearms convictions would bring an additional life sentence for Langlois, bringing to five the number of life sentences Langlois will eventually be serving as part of a plea deal, according to court documents.
Sentencing in the 7-Eleven shooting case will be on Dec. 1. Moeser said he did not want Langlois sentenced on Thursday so that members of Young's family would have an opportunity to gather their thoughts before giving statements in court about their loss.
In a written statement filed Thursday, Karen Young, the mother of Kendrith Young, wrote that Langlois had "taken a hard-working son, father, brother and friend from many of us." She added that "the way you killed him will never leave my mind. You have altered my life to making sure that you both stay in jail for the rest of your life."