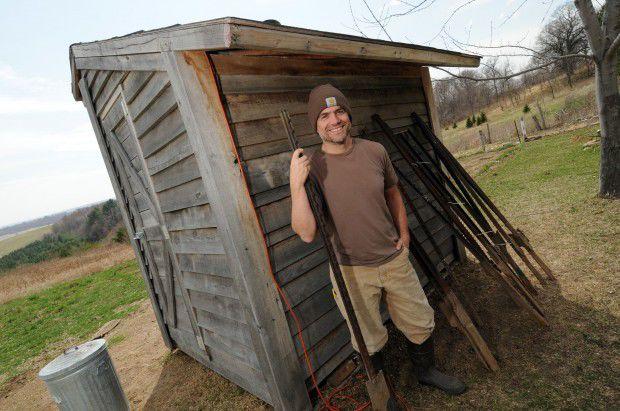 Spectacle takes many forms and this week in our neighborhood it was a very large bulldozer stuck in the mud.
First, let us pause in respectful consideration of the dozer operator: We are not gathered to mock him. Word on the street (rural road) has it this was his very first day at the controls and he had been at the job less than an hour.
Some things can only be learned through experience, and it is my fervent hope that he will be allowed a second chance. Had I been fired the first time I broke that hay swather in Wyoming, I might still be hitchhiking home.
Our focus today is not on the individual, but rather on the broader human tendency to engage in genial celebration of another's misfortune as long as no one got hurt. Or at least not badly hurt. Barked knuckles and head knocks can be hilarious. A buried bulldozer is free entertainment, simple as that.
I was returning from an errand in town when I spotted the giant implement sunken and askew in the field neighboring our property. Any farm kid sent to till springtime fields is familiar with the parting admonition: "Don't get stuck!" Stuck means time lost. Stuck means trudging off to your boss. At the sight of that dozer my mouth circled into an involuntary "ohhh ..."
I spied my neighbor Denny gawking from his yard and pulled directly into his driveway so we could review the situation. He told me about the novice operator, and how he had seen the whole thing happen, and how it had sunk another several inches since.
A favorite family saying in these circumstances is, "Wha'jou DO?" For example, when my younger brother Jed was using my older brother John's excavator and the hydraulics failed in such a manner as to convert the machine into a very expensive monument, rather than rage or wring his hands, John just looked at Jed, poked out his lips, and said, "Wha'jou DO?"
Try it sometime, whether you just shucked the transmission on your log skidder or dropped a dish in the kitchen. It's a terrific defuser and tends to impose perspective: In the course of human events, what is a shattered pickle tray or marooned bulldozer? "Wha'jou DO?" I said, and Denny and I giggled without malice.
By the time the owner trailered in an excavator to extricate the dozer, our little crowd had grown. We were joined by my teenage daughter, Denny's wife Linda, our neighbor Marty from one side of the road, and our neighbor Ginny from the other.
My daughter hugged Ginny and Linda for the first time since the pandemic, and we all engaged in catch-up, banter and light gossip. When they began tugging at that dozer we speculated and commentated, making fun of ourselves for gawking even as we gawked. At some point I realized we were all standing there not checking our phones.
The excavator dragged the dozer to solid ground and yet we remained, visiting about this and that and the new neighbors moving in over there off the dead-end road and how the corn was or wasn't coming along and eventually someone said, "Well, I s'pose," and we made our separate ways and I'm sorry that man got stuck but I sure do appreciate the get-together he precipitated.
An original "Roughneck Grace" column exclusive to the Wisconsin State Journal. Audio versions may air on "Tent Show Radio" (tentshowradio.com). Read more from Michael Perry at www.sneezingcow.com.