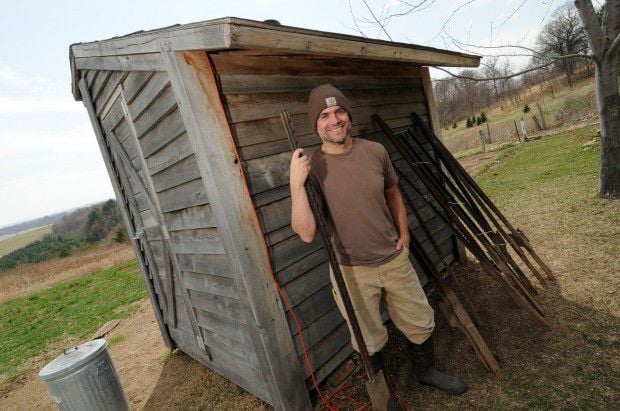 It's that time of year when we are bombarded with Top Ten lists and asked to rank our own favorites: favorite holiday memory, favorite tree decoration, favorite Christmas present ever, and so on.
Problem is, I'm not good at remembering one-off things on the spot. I might tell you my favorite Christmas present ever was the hand-knit tin-can soda pop hats mom made for us, or the blow dryer Grandma gave me when I was deep into my teenage appearance concerns, or the charcoal drawing set I got in grade school and loved to use on snowy days, but then a week later something jogs my memory and the Fred Bear recurve bow of 1978 slides to the top of the list …
So today, when I tell you my favorite Christmas present ever was a trucker's logbook, it's because that's the first one that came to mind as I looked out the window, saw snow falling and figured it was past time to cut the tree and bring it in so we can place some possible favorite presents of the future beneath it.
You have free articles remaining.
The logbook was a gift from my late Uncle Stan. As I recall, he gave one to me and one to my brother John. I seem to remember a "to" and "from" in pen on the cover, his signature after the "from" reminding me of my grandpa's — his father's — penmanship, a nature/nurture study all its own. I remember I was deeply excited to get the logbook. All those blank pages. And carbon paper. Pity those born into a copy-and-paste world too late to revel in such imperfect finger-smudging duplicative joys.
Of course, as a trucker, Uncle Stan would have seen the logbook as a paperwork curse. As big brother and the DOT governing his throttle by both definitions. But he also understood the wonder and wander in our little hearts. He understood the way we viewed his giant roaring semi as a portal to worlds far beyond our Town of Sampson cow barn. He understood how these logbooks were a way to codify yearning, although he wouldn't in a million years have put it that way.
I remember Uncle Stan sitting down beside us, showing us how to graph out the flow of a day on the road, adding all the little marks and symbols and notations like he was diagramming the sentence of his trip. The sharp up-and-down of the line indicating when the truck was rolling, or when he was grabbing coffee in a diner, when he was out checking the tires or securing the load, and the names of faraway cities, some of which I'd only read about in the newspaper or better yet cowboy books …
Sometimes we used the logbook to chart our actual adventures. In particular I recall notating a submarine journey headquartered within an empty refrigerator box in the living room. I also remember sitting in my room entering road trips that existed only in my mind, swearing I could smell diesel exhaust and western sage. In my imagination I could roll down the window, hear the engine roar, feel the sun on my arm. I was writing a novel using trucker terms.
That logbook was the best Christmas present ever. At least it was that day. Weirdly enough, just as I'm wrapping this up now I find myself wondering if the log book was a Christmas present. If I've misremembered and Uncle Stan just rolled up to the farm in his 18-wheeler on any given day, bearing these gifts simply because he understood their magic. I'm usually a stickler for fact-checking; in this case I've devised a workaround: I shall give myself the memory for Christmas. If Santa won't give me special dispensation, I trust the spirit of Uncle Stan will.
An original "Roughneck Grace" column exclusive to the Wisconsin State Journal. Audio versions may air on "Tent Show Radio" (tentshowradio.com). Read more from Michael Perry at www.sneezingcow.com.