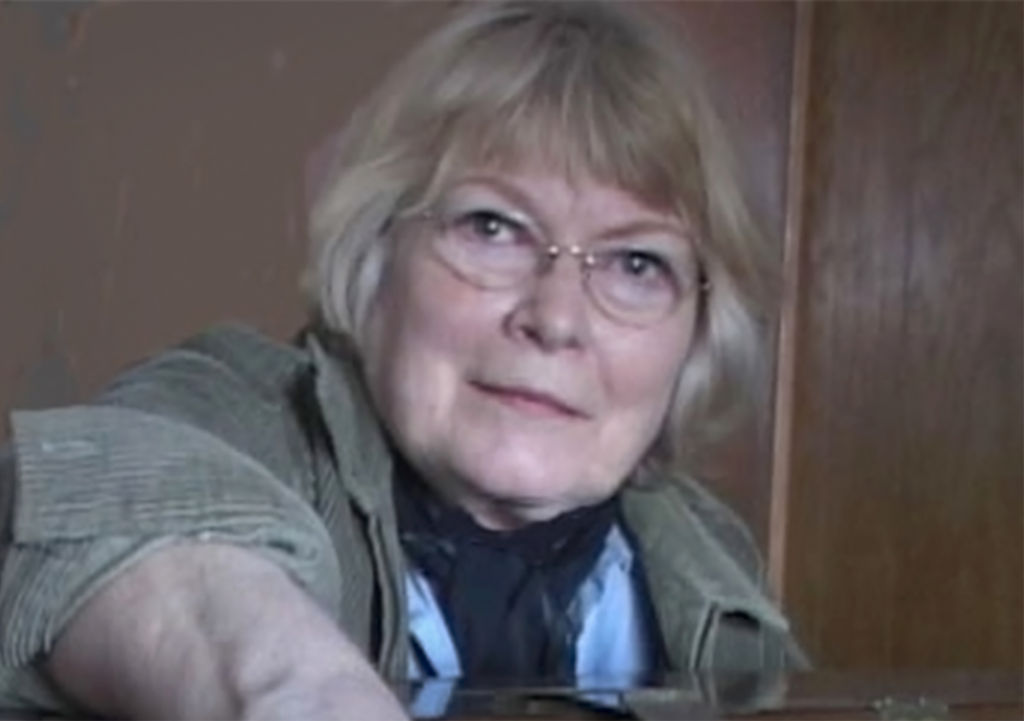 Joan Wildman remembers how it all started.
"My trio got kicked out of a club twice," Wildman recalled recently.
The first time, they weren't kicked out, exactly. They couldn't get in. This was 1985. Wildman arrived to play at the downtown Madison club — she no longer recalls the name — and the door was locked. A note offered little explanation.
The next day, Wildman called the club owner. "We had a little money problem," he said, adding that it was being straightened out.
Two weeks later, Wildman's trio was booked again. Sure enough, they showed up to a locked door.
This time, the next day, Wildman called her friend and Madison musician colleague, Hans Sturm.
"This has to stop," Wildman said. "We have to do something."
Wildman, a keyboardist, and Sturm, a bassist who frequently played in Wildman's trio, reached out to other Madison musicians, and they came together, a group of 10 or so, under a maple tree in the yard of Wildman's home.
From that chat came the Madison Music Collective (MMC), a volunteer group of musicians and others in the Madison music scene, devoted to promoting jazz and other forms of improvised music, including increasing performance opportunities at reputable venues.
Three decades on, the MMC will celebrate its 30th anniversary with a concert at 3 p.m. April 12 at the Brink Lounge. It will feature Wildman, at 77 a true legend of Madison jazz, and one who no longer plays much in public.
"I didn't want to load up any more equipment," she said, although she lets herself be persuaded every now and then.
Wildman regularly invites musicians to her house, and the group that comes Wednesday afternoons — they call themselves the Full House Quintet — has a CD release party at 7 p.m. April 25 at River Arts on Water in Prairie du Sac.
The MMC 30th anniversary show at the Brink Lounge will feature an on-stage interview with Wildman by MMC president Chris Wagoner, and a jam session after her performance. Wildman on piano will be accompanied by her old friend and musical colleague, acclaimed New York bassist Joe Fonda.
Fonda has his own Madison story, and it includes Wildman. They were playing in a quartet together in Maine in 1977 when Wildman received an offer to teach music theory at UW-Madison. Wildman accepted the job, and the other members of the quartet came with her, the idea being Joan could teach during the day, and they would all make music together at night. Everyone crashed at her apartment. It lasted a month. Wildman found she couldn't teach and play full time, and the gigs weren't there, anyway. The group split up.
"It was good they left," Wildman said, chuckling at the memory, adding that they all went on to successful careers in music.
That holds for Wildman, too, of course. She has been in Madison since 1977, but one of the most interesting parts of her story is where it all began.
"I grew up on a ranch in Nebraska," she said. "I rode my horse to school."
The ranch was outside the village of Spalding. Wildman said she has always been interested in music. Her parents got her a piano at 7 and she began lessons. Wildman's true good fortune, though, was befriending a farm family that lived nearby. The farmer was a man named Louis Glaser, and he had several sons who were interested in music.
Most of the music in Nebraska was country, but Wildman discovered ragtime and blues on the radio, and she could talk about it with Louis Glaser.
"I've always liked the blues," he said, and just that small affirmation had a profound effect on the young Wildman. She was determined to study the blues, and jazz, and Glaser opened the door.
"They were a remarkable family," Wildman said. Indeed, three Glaser brothers, Louis's sons, eventually moved to Nashville, opened a studio, and started a publishing company.
One of them, Tompall Glaser, became famous, collaborating with Willie Nelson, Waylon Jennings and Jessi Colter on the 1976 album, "Wanted! The Outlaws," the first country album to sell one million copies. Tompall died in 2013, at 79, but Wildman said she was recently in touch with one of his brothers.
Wildman's musical education after high school was far-flung, taking her as a student and teacher to Kansas, Boston, Minneapolis, Oregon — she got her doctorate at the University of Oregon — Michigan, and finally Maine, where she taught at the University of Maine prior to coming to Madison. Along the way, she married, had four children, divorced, and composed and played music.
Wildman's UW teaching evolved from music theory to jazz studies. She is treasured by former students. Dean Robbins wrote in Isthmus in 2011, "I continue to meet people of all ages around town who speak reverently of learning jazz improvisation at her knee." Two decades earlier, in 1992, Kevin Lynch in the Cap Times was already referring to Wildman as "Madison's grand dame of jazz."
In January, Sturm, former bassist for her trio, now a jazz studies professor at the University of Nebraska, played a concert of Wildman's music in Lincoln. The beat goes on. Wildman said when she and Fonda finish their set at the Brink on April 12, other MMC musicians will join them for an extended version of Charlie Parker's "Now's the Time." For Wildman, it still is.
Contact Doug Moe at 608-252-6446 or dmoe@madison.com. His column appears Monday, Wednesday, Friday and Sunday.
Be the first to know
Get local news delivered to your inbox!