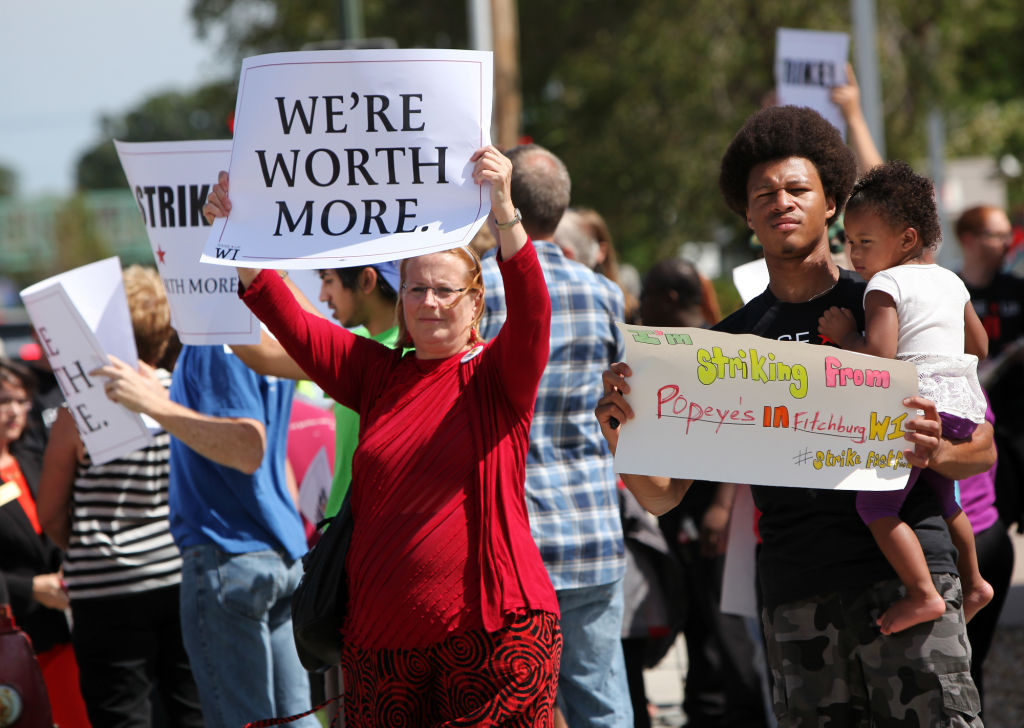 Social workers, liberal lawmakers and others with a vested interest in maintaining the welfare state will howl, but Republican Gov. Scott Walker has at least one thing right:
Where Walker's proposal to force non-working parents off food stamps fails is in failing to force employers to provide work conditions that work in real life.
I'm not talking about an increase in the minimum wage, although that would be nice and it's pretty clear by now that the number of workers helped by an increase is far higher than the number of jobs it would destroy. People with low-paying jobs are also still eligible for assistance.
But to elucidate my point, consider my working family. My wife and I have three kids — ages 8, 10 and 12 — and we've both worked continuously since they were born.
Working parents know this isn't always easy to pull off, but a lot of us have help — specifically, employers that provide paid sick and vacation time and predictable schedules.
A job that won't pay you — or that you risk getting fired from — when you have to stay home to take care of a sick child is not only ill-suited to child-rearing, it's also not much of an incentive for taking the job in the first place.
And weekly, 11th-hour changes in the number of hours you work, and when you work them, makes it hard to budget and arrange to have someone pick up your kid from school.
Low-paying, benefits-less, unpredictable employment is the kind of work people on state FoodShare benefits are likely to have, though, because a lot of them don't have the kinds of education and skills that make them eligible for higher-paying jobs with better benefits.
Wisconsin is not among the five states that require employers to provide paid sick leave, according to the National Conference of State Legislatures. I'm not aware of any state that's tried to regulate so-called "just in time" scheduling, which has become increasingly common in the retail and food service industries.
Democratic bills introduced last legislative session would have required employers to provide one hour of paid sick leave for employees for every 30 hours worked, and created a program to provide employees with income while they took leave to care for a family member or because of a serious medical condition.
Rep. Cory Mason, D-Racine, a primary sponsor of the sick leave bill, said both bills are likely to be introduced again, although based on what I didn't hear from Walker's office and Republican leaders, I suspect they aren't likely to get much traction this session, either.
Walker spokesman Tom Evenson and staff for Assembly Speaker Robin Vos and Senate Majority Leader Scott Fitzgerald didn't respond when I asked whether Walker's FoodShare changes might be coupled with requiring employers to provide paid leave and predictable scheduling.
Otherwise known as the things that make being a working parent possible.
Contact Chris Rickert at 608-252-6198 or
, as well as on Facebook and Twitter (@ChrisRickertWSJ). His column appears Tuesday, Thursday, Saturday and Sunday.