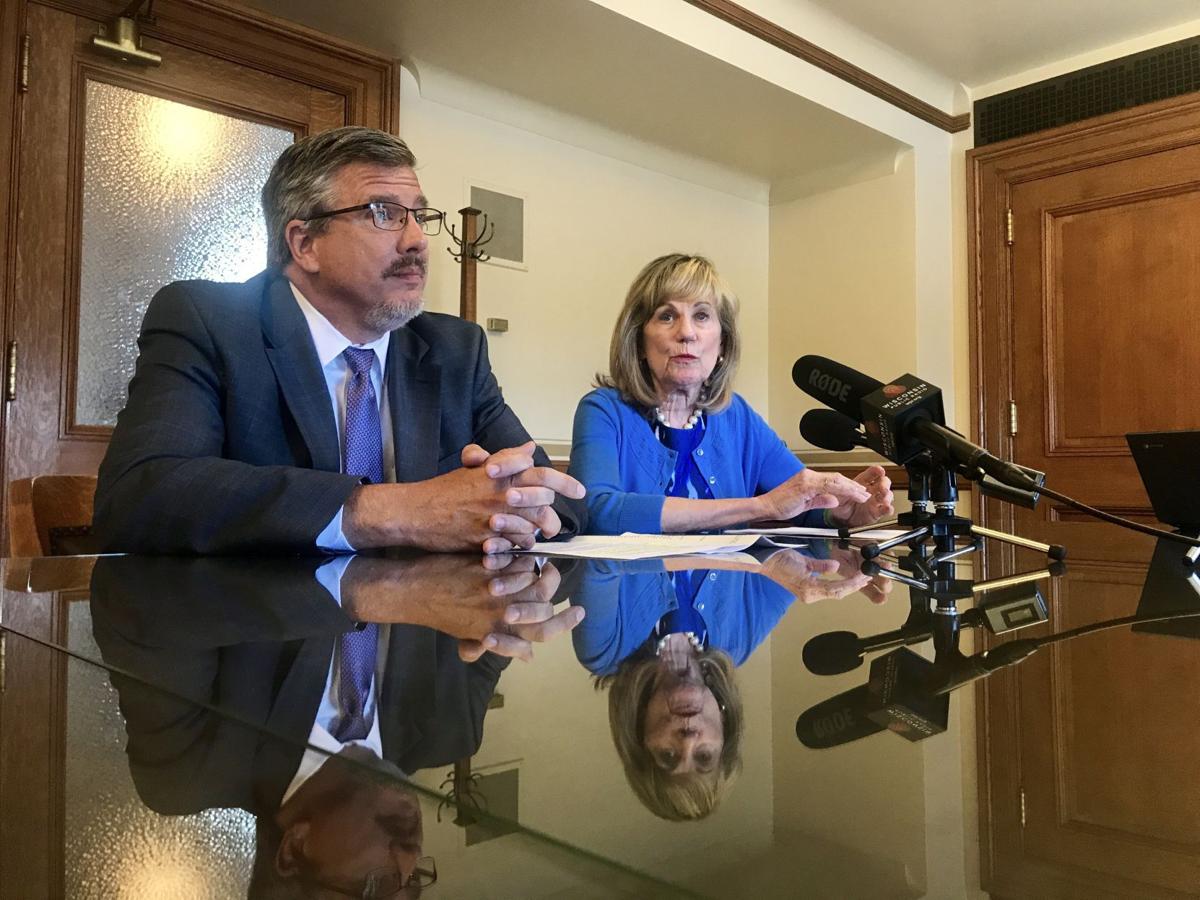 The UW-Madison faculty group PROFS is not an unbiased source, given that its chief focus is to serve as a union-like advocate for better pay, tenure protections and other benefits for professors.
But in a letter last week to the Republican co-chairs of the committee that shapes the 2017-19 state budget, PROFS identifies threats to more than just the alleged cushiness of its members' positions.
Specifically, efforts to shape or influence the hiring of top administrators at one of the most well-regarded seekers of knowledge in the country do not inspire confidence when coming from those with a questionable faith in academic rigor.
Prohibits the UW System from limiting its search for UW presidents, chancellors and vice chancellors only to academics or people with terminal degrees like Ph.Ds.
Creates a board appointed mostly by politicians to oversee and hire the director of the proposed UW-Madison Tommy G. Thompson Center on Public Leadership.
Non-eggheads shouldn't be barred from seeking higher ed employment, and it's not new for people from the worlds of business and government in particular to get hired as university presidents and chancellors.
I couldn't find any research on whether they are any better or worse for higher education than lifelong academics, but people like former Arizona Gov. and U.S. Cabinet official Janet Napolitano at the University of California, and former Indiana Gov. Mitch Daniels at Purdue don't seem to have left the places in ruin.
As for the Thompson Center, UW-Madison political science professor Ryan Owens, one of the Center's chief proponents, acknowledged that the process for hiring the center's director veers from the norm at UW-Madison. He also wasn't sure Thursday whether the center would need to go through the same internal process UW-Madison has used to approve other university centers.
But he reiterated that "the center absolutely will be research-based and objective in practice."
You have free articles remaining.
The people's elected representatives should have some say in the staffing of a public institution that gets more than $1 billion of taxpayer money a year. (Although given the intense gerrymandering of Assembly districts, the elected representatives aren't nearly as representative as they should be.)
The problem in emphasizing nonacademic applicants to academia and in giving politicians more control over an academic hire is that the current crop of people pushing such ideas are the same people who, by their actions, tend to deride two core, interrelated functions of academia: research and the scientific method.
In the UW System, the System president and the chancellors are hired by the 18-member Board of Regents. Sixteen of those Regents are appointed by the governor, with consent of the Senate. And obviously, the governor, Assembly and Senate get major say in the budget.
The current governor, Scott Walker, oversees a Department of Natural Resources that has eliminated scientist positions and scrubbed scientifically backed language from its website identifying humans as a primary source of climate change.
State Sen. Tom Tiffany is an admitted climate change skeptic, while Sen. Alberta Darling and one of Walker's appointees to the Regents, Margaret Farrow, were part of the Wisconsin Women for Trump coalition that worked on behalf of a man whose climate change skepticism and well-documented aversion to the facts didn't keep him from becoming president.
Walker has signed a bill outlawing abortions beyond 20 weeks of gestation based on the unscientific contention that fetuses that young can feel pain, and in explaining opposition to research with embryonic cells or fetal tissue, he and Rep. André Jacque have promulgated scientifically questionable notions about the usefulness of adult stem cell research.
Republicans have also passed and mounted a failed defense of a law requiring abortion doctors to have hospital admitting privileges, despite medical science's opinion that such a requirement does nothing to protect patients.
Perhaps the most egregious denial of the scientific method comes from Rep. Jesse Kremer, who has said it's "a fact" that "the Earth is 6,000 years old."
To be clear, it's all well and good to have a variety of opinions on the importance of fossil fuels to the economy, or on whether abortion is moral or the Bible adds meaning to life.
But people unwilling to accept the widely accepted results of widely used and rigorous academic research methods probably shouldn't be messing around with academia.