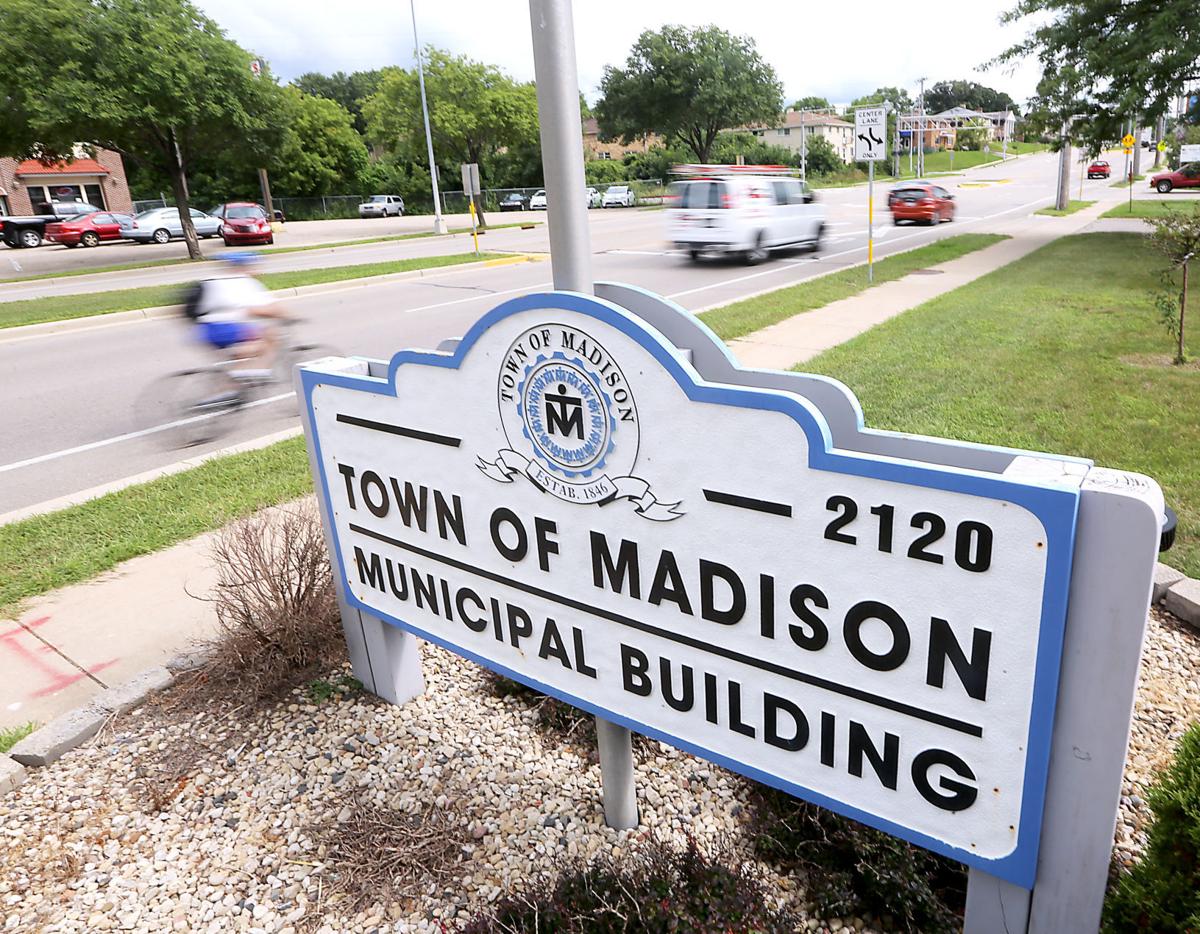 The town of Madison is a series of disconnected pieces of property left over from decades of growth by its larger, more sophisticated neighbors. So it only makes sense that at some point, its neighbors would just go ahead and finish the job.
That's why 14 years ago, leaders from the town and the cities of Madison and Fitchburg had the foresight to craft an agreement that phases out the town by 2022, with Madison taking most of the town's property but Fitchburg taking some south of the Beltline.
Now Madison Mayor Paul Soglin is getting impatient, and wants to move the annex-by date up to as soon as Dec. 31.
What's the rush, you ask?
Soglin says his intent is two-fold: addressing the town's "economic and social justice issues" and the redevelopment of the Alliant Energy Center.
That's believable by about half.
Soglin contends that the town's residential areas are some of the most poverty-stricken in the state, and that the jagged border between the town and Madison make jobs and economic development programs hard to do.
It's true that the town's median household income is some $24,000 lower than the city's, which is about $54,000, and there's probably plenty of room in town neighborhoods for city-of-Madison-style, government-led social uplift.
But Madison has its own problems with poverty and associated social dysfunction, as Soglin acknowledges, and it's hard for me to imagine any city official anywhere wanting more of them.
More believable is that the kind of welfare Soglin is interested in is of the corporate variety.
Included in the town property Madison would absorb is the Dane County-owned Alliant Energy Center site. Most agree that the Alliant is in need of some kind of a facelift, but County Executive Joe Parisi has shown no interest in a strategy favored by some County Board members for a public-private redevelopment that could cost county taxpayers in excess of $100 million.
Get the Alliant property in the city and use tax-incremental financing to subsidize private development there, though, and city officials could be figuring that in a few years, the property could be generating lots of tax dollars for city coffers.
Soglin denied that it's dollar signs driving his bid to take over the town sooner, and said Parisi's position is irrelevant.
"The motivation is to plan and develop (the Alliant Center) right," he said, and "only Madison has the depth and skill" to do that.
Perhaps. The county has planning staff too, and while it can't offer TIF, the town can.
Or perhaps Parisi's right, and what's needed at the Alliant site is something less than the kind of massively expensive new development elected officials love to be photographed cutting ribbons in front of.
To get the town to go along with earlier annexation, Fitchburg Mayor Steve Arnold said "it's important to promise the town a deal as good or better" than the current agreement.
Specifically, the pot-sweetener is a promise to try to find jobs for displaced town employees with the cities.
That would be a nice thing for town employees, but not necessarily for Madison and Fitchburg residents, who might wonder why their taxes need to go to pay employees whom the existing agreement suggests the cities don't really need.
Also unclear is whether the value of the town's property is high enough to generate enough in property taxes to pay for police, garbage pick-up and other basic municipal services it would need, or to bring its infrastructure up to city standards.
If you want an example of the kind of property maintenance and infrastructure headache Madison could be taking on, drive through the town's Madison Mobile Home Park off Badger Road sometime.
"If the town is in fact an entity with 'high needs,' why wouldn't it require a higher level of services?" Madison Ald. David Ahrens wrote Friday in an email to a group including the City Council and city finance director David Schmiedicke.
Soglin acknowledged that taking on the town is "going to have greater costs," but contended that "long-term, it will cost less." Schmiedicke's preliminary cost-benefit analysis shows annual tax and fee revenue generated by town property slightly exceeding the estimated costs of serving it, although Ahrens questioned those numbers.
When I spoke with town of Madison chairman Jim Campbell on Wednesday, it was pretty clear he saw no need to alter the existing agreement and timeline, which he sees as comprehensive and well-thought-out. And he said providing town employees with city jobs is only a slight change from the original plan.
Soglin said Campbell's opposition to earlier annexation would be a "tragedy."
Or it could be that Campbell's opposition would be doing Madison and Fitchburg a favor.