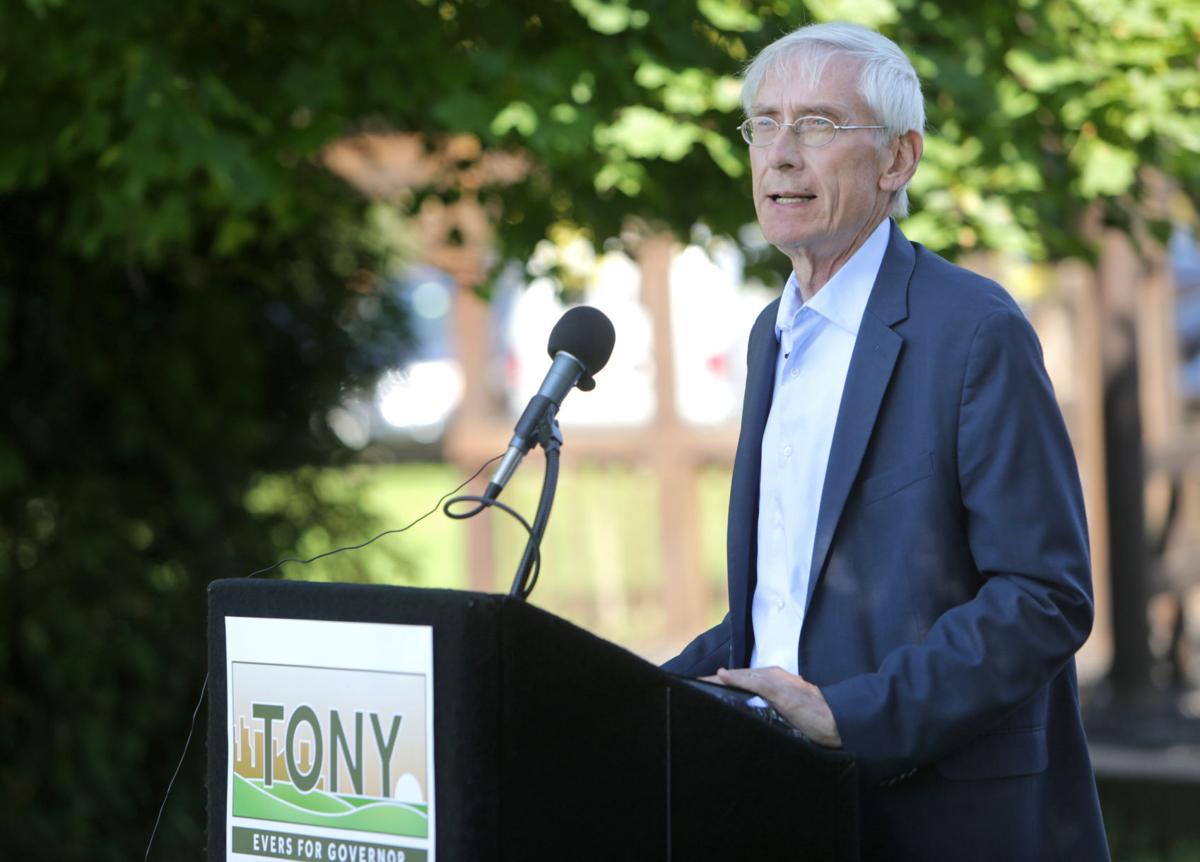 Gov. Scott Walker's allies have settled on a bit of mud to sling at one of the people looking to unseat him in next year's election: state Superintendent Tony Evers.
GOP true believers will take at face value allegations that Evers essentially protected a Middleton teacher with a penchant for viewing and sharing pornographic material at the school where he worked. Democratic loyalists will dismiss it as a dirty-campaigning tactic to distract from the issues.
Walker called on Evers' Department of Public Instruction to revoke middle school science teacher Andrew Harris' teaching license in 2014, after the Middleton-Cross Plains School District had exhausted its attempts to fire him and the Legislature had passed a law, in 2011, that specified porn at school was a revokable offense.
Evers argues that he couldn't have pulled the license because state law at the time of Harris' misbehavior in 2008 and 2009 didn't allow it, but that if the same behavior happened today, he'd move to revoke.
The state GOP also contends Evers could have pulled Harris' license retroactively once the law changed.
As it was, the district spent hundreds of thousands of dollars trying to fire Harris, who was reinstated with back pay after his union attorney convinced an arbitrator and two courts that his punishment was overly punitive compared to sanctions handed down to other teachers who had been doing the same or similar things. The district says it's happy with Harris' performance now.
Worth noting is that the law in 2008-09 allowed for license revocation when teachers engage in "immoral conduct," which was and still is defined as "conduct or behavior that is contrary to commonly accepted moral or ethical standards and that endangers the health, safety, welfare or education of any pupil."
I'm no attorney, although I may be a prude, because I think students are endangered by teachers who view and share misogynistic images of naked women on their school computers, even if students have yet to walk in on them while they're doing so.
"There is certainly a plausible legal argument that Evers could have suspended the teaching license of Harris under the existing definition of immoral conduct at that time," said CJ Szafir, vice president for policy and deputy counsel at the conservative Wisconsin Institute for Law & Liberty.
Evers is no conservative. Although his current office is nonpartisan, he's running for governor as a Democrat, has long garnered support from teachers unions and signed the petition to recall Walker in 2011 that was largely spurred by Walker's action to strip most public-sector unions of most of their bargaining rights.
This could all have nothing to do with his decision to reject Walker's request, made just as Walker's re-election campaign was getting underway.
Or it could be that the law can often be interpreted in different ways. And in this case, Evers' agency chose to interpret it in a way that protected the job of a union teacher who engaged in the kind of conduct that would have gotten just about anyone else in just about any other workplace fired.
"There is certainly a plausible legal argument that Evers could have suspended the teaching license of Harris ..." CJ Szafir, Wisconsin Institute for Law & Liberty
Be the first to know
Get local news delivered to your inbox!