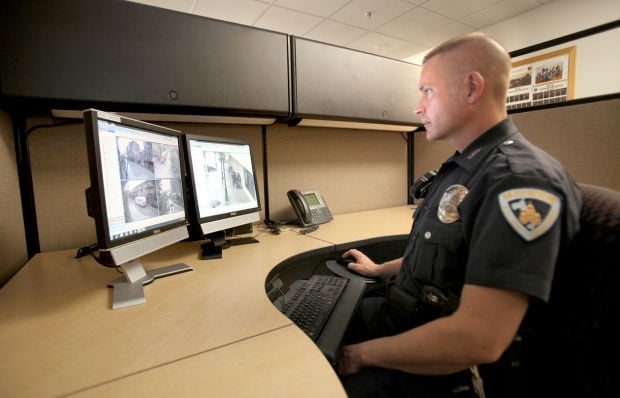 The latest episode in "Candid Camera: Madison Edition" is an ordinance proposed by the mayor and supported by police to require surveillance cameras in every convenience store.
They would be added to the 18 city cameras the city's Finance Committee approved in September, the 800 or so cameras the city already has trained on city property and public spaces, and the who-knows-how-many privately owned cameras that police can access.
Only very rarely will any of these cameras capture images of criminal behavior. Images of police interacting with suspects will be even less common; to get that kind of information, the City Council would have to be willing to subject police and suspects to the same level of scrutiny they're subjecting the rest of us to.
Madison Police Department spokesman Joel DeSpain said a lot of convenience stores already have cameras. The city doesn't know exactly how many more stores would have to add how many more cameras to come into compliance with the ordinance.
Government regularly requires businesses to purchase equipment aimed at keeping customers and employees safe. And while surveillance cameras come with obvious crime-fighting and -solving benefits, they don't really fall into the same category with, say, apartment building sprinkler systems or eye-wash stations in factories that use dangerous chemicals.
But city attorney Mike May said it's not uncommon for government to make crime-prone businesses gather extra information.
"Think of it as an enhanced form of record-keeping," he said in an email. "The government, in the interest of public safety, often requires businesses that sometimes are subject to criminal activity to have more extensive record-keeping requirements: hotels, pawn shops, automobile scrap shops, to name a few. Those records are available if needed by police to solve crimes."
Speaking of criminal activity, or at least of official misconduct, cops in Madison and across the United States have been assailed in recent years for the way they treat suspects. Black Lives Matter and other liberal activists would have us believe there is a crisis of police brutality and mistreatment of people of color.
If that's true, Madison's City Council has been in a see-no-evil, hear-no-evil kind of mood since accepting a recommendation in 2015 from a citizens panel to shelve adoption of police body cameras.
Only in September did the city's Finance Committee barely recommend a body camera pilot program, and only last month did council President Marsha Rummel take the first step toward implementing a May recommendation from the council to create a policy for use of city surveillance equipment.
Among the staunchest opponents of police body cameras has been Ald. Shiva Bidar-Sielaff, who did not respond to my request for comment. She forwarded her colleagues a National Public Radio story last month about a study that showed body cameras don't reduce police use of force or citizen complaints about police.
The cameras do, of course, show police use of force and what citizens complain about.
Although I suppose it's not unusual for government officials to avoid either scrutiny or unhappy citizens.
Be the first to know
Get local news delivered to your inbox!