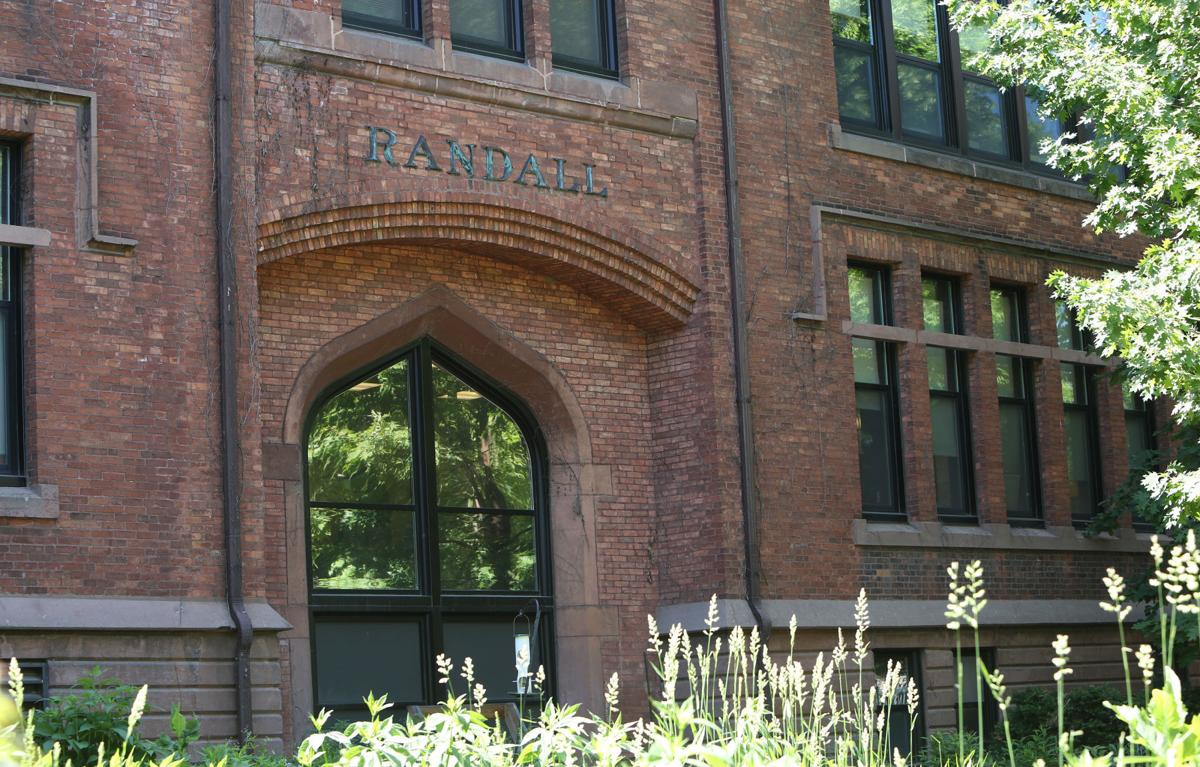 Madison's overwhelmingly white community, government and business leaders take a lot of flak for the white, middle and upper-middle class "privileges" they enjoy, thanks largely to a vocal gaggle of Madison social justice warriors who regularly point them out.
Recently, a native Madisonian alerted me to another longtime Madison privilege. Call it the Badger game day parking privilege, and what makes it different from the usual privileges is that it's specific and real enough to fix.
The PTO official who coordinates the parking fundraiser declined to answer my questions, but I figure there's space for about 170 vehicles at the school. PTO co-president Megan Spicer says parking is $20. But under an agreement with UW-Madison, 40 of the stalls go for $40 each.
With about seven home games and possibly a couple of other events, it can all add up to a lot of box tops. The PTO's current year budget anticipates parking revenues of $36,000, making it the biggest revenue source in the $74,000 spending plan.
PTOs and other similar organizations that support Madison's 31 elementary school are not controlled or funded by the district, and from what I could gather, most of them have much smaller budgets.
Allis Elementary currently has no active PTO and its fundraising when it did have one last year was "very, very little," according to interim principal Sara Cutler. Allis' percentage of economically disadvantaged students last year was 67.9, according to state Department of Public Instruction data, or higher than the district percentage of 46.1. Allis' non-white population is 77 percent, higher than the district's 57.1 percent.
The PTO for Huegel Elementary, with an economically disadvantaged population of 41.4 percent, has an annual budget of around $22,000 a year, according to PTO co-treasurer Tony Parisi. The PTO for Schenk Elementary, whose percentage of poor students is 63.5, has an annual budget of about $6,000, according to president Heather Daniels.
The Lowell Community Organization, the PTO-like group for Lowell Elementary, where I've had at least one child enrolled since 2009, has a proposed budget this year of about $14,500. Budgets over the past five years have been in the $8,000 to $14,000 range, according to LCO treasurer Kerry Martin. Lowell's rate of economically disadvantaged students is 37.3 percent.
Randall and Franklin are not like Allis, or even Lowell. They have the lowest percentages of poor students of all but one other elementary school (Van Hise) and the highest percentages of white students.
That these already privileged schools are enjoying the privileges of game day parking galls Evan Morgan, a Madison native who attended Randall as a child.
"I don't think that where you live should determine the quality of education," said Morgan, who has a son at Lake View Elementary on the North Side. "This is about children and this is about social equity."
The Franklin-Randall PTO is one of three Madison PTOs or PTO-like groups that serves two schools. Franklin is a kindergarten-through-second-grade school that feeds into the third-through-fifth-grade Randall. That same relationship exists between Lapham and Marquette, and between Midvale and Lincoln.
The combined Franklin-Randall enrollment is about 800, while it's about 900 for Midvale-Lincoln and about 500 for Lampam-Marquette. Officials with the Midvale Lincoln PTO would not reveal the group's budget, but Lapham-Marquette Parent-Teacher Group treasurer Thom Kennedy said his group's annual budget has been about $25,000 for the last couple of years.
Because the Franklin-Randall PTO benefits from the parking revenue, it has turned down grants from the Foundation for Madison Public Schools "so that more of those funds can be redistributed to other schools," Spicer, the Franklin-Randall PTO co-president, said. Neither the district nor the Foundation's executive director, would confirm this.
Spicer also noted that because of Franklin and Randall's affluence, they don't get funding through the federal Title 1 program.
"That is why we directly support much of our own equity efforts, including support of our Parent Empowerment Groups for many minority and under-served populations," she said.
Title 1 funds for the 18 Madison elementary schools that qualify for them total more than $4 million according to the district, but the parts of those funds earmarked for "family engagement" total about $66,000.
Although the district has made equity and closing wealth- and race-based achievement gaps a priority, School Board president James Howard said he's OK with the Franklin-Randall parking privilege.
"They have a location advantage and I don't have a problem with it," he said.
Morgan said he'd like to see other PTOs be allowed to hold game-day parking fundraisers at Randall, and Spicer said her PTO is open to finding a "more equitable" distribution of the Randall parking funds, such as by sending more of it to the Foundation for distribution to other schools. Its current budget calls for a $1,000 contribution to the Foundation.
"We are still absolutely exploring other ways to give back," she said. "There are a couple of different avenues we are exploring and wanting to get input from other schools."
Be the first to know
Get local news delivered to your inbox!