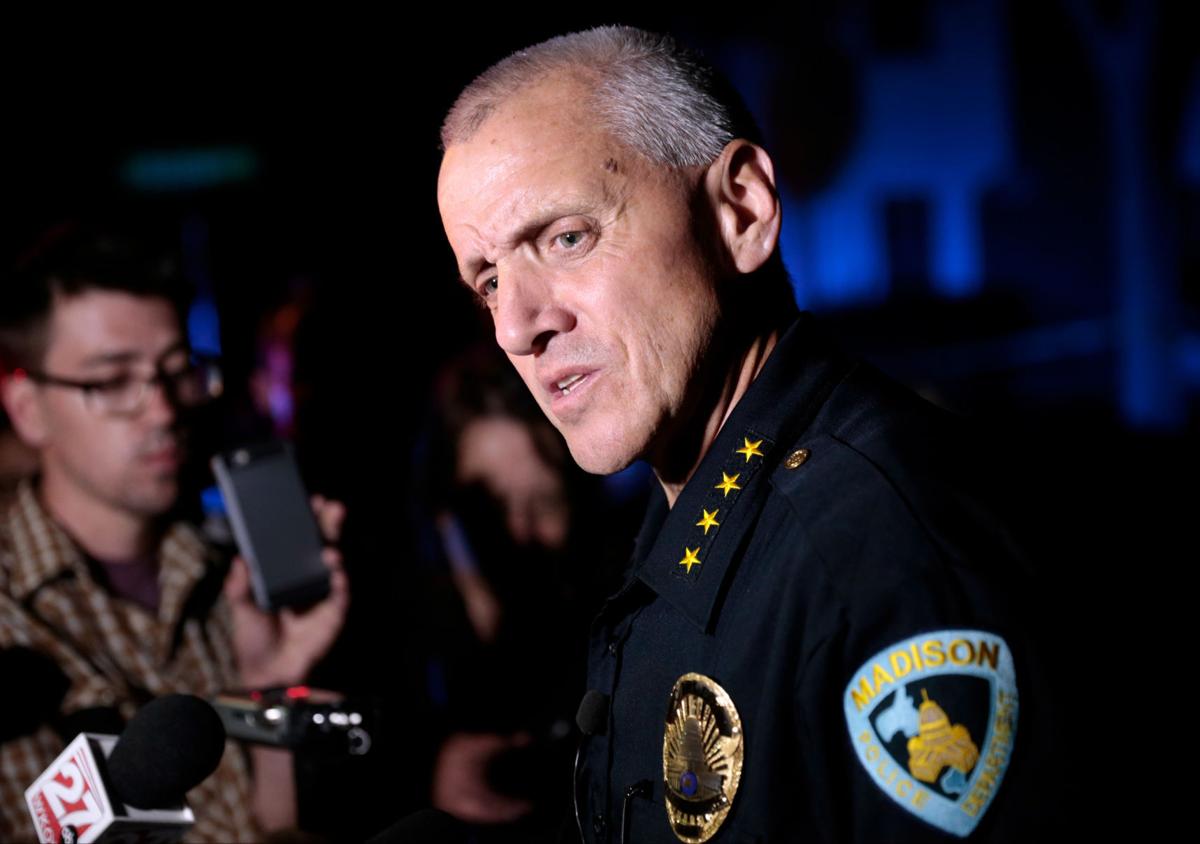 An attorney who has sued Madison over alleged police misconduct thinks changes to the police department's use-of-deadly-force policy can help officers make better decisions in life-or-death situations.
Madison police and police union officials believe the changes are less substantive, and reflect what the department was already doing.
What matters most, though, is whether changing the verbiage in a police document will save lives — given that lost lives are what spurred the changes to begin with.
Madison police made changes to their use-of-deadly force policy and other policies this summer after being ordered to do so by the City Council. The council was moved to act after seven fatal, officer-involved shootings since November 2012, including the much-publicized deaths of Paul Heenan and Tony Robinson.
Only one shooting, that of Ashley DiPiazza, resulted in any major finding of wrongdoing by police — and in civil, not criminal, court.
Opinions differ about whether politicians can or should tell law enforcement what to do, for obvious reasons. Politics can be a dirty business, and you don't want, say, a mayor having too much control over law enforcement when the enforcement of laws is supposed to be done without regard to racial, economic, political or other kinds of biases.
That's why state law splits authority for overseeing police between politicians and independent police and fire commissioners, and that's why Madison Police Chief Mike Koval viewed the council's orders as "recommendations."
For a taste of the kinds of changes that were made, here's the opening paragraph in the old use-of-deadly-force policy:
"Consistent with our Mission Statement, the Madison Police Department believes in the dignity of all people and recognizes the value of human life. Since we have a legal and moral obligation to use force wisely and judiciously, it is the procedure of this Department that deadly force will not be resorted to unless an officer reasonably believes that a lesser degree of force would be insufficient."
And here it is in the new one:
"Consistent with the Department's Core Values, the Madison Police Department is committed to valuing and preserving human life. The protection and preservation of all human life — including the lives of individuals being taken into custody — is the Department's fundamental objective and the primary duty of all MPD employees. The application of deadly force is a measure of last resort, only to be employed when an officer reasonably believes all other options have been exhausted or would be ineffective."
You have free articles remaining.
What doesn't change is the policy's reliance on the "objective reasonableness" standard — laid out in the 1989 U.S. Supreme Court decision — for determining whether deadly force is justified.
Attorney Andrea Farrell — who helped win a $2.3 million settlement in Heenan's shooting, and a jury verdict and $7 million award in DiPiazza's — declined to speculate on whether any of the seven people killed by Madison police since 2012 might be alive today if the officers who shot them had been trained under the new policy or had access to a new less-lethal weapon the department has adopted that shoots sponge rounds.
The executive director of the Wisconsin Professional Police Association, Jim Palmer, also didn't want to go there.
"I am glad that the community and the department are working together to do everything we can to make sure that the unnecessary shootings never occur," Farrell said.
Madison police union president Dan Frei said less-lethal weapons can be useful when police have time to ensure an officer with lethal force can serve as back-up, and it's "hard to say" if a sponge round would have been effective in DiPiazza's case.
As for whether the new policy language would have changed police behavior in past shootings, he said: "They already were trained under these policies."
Internal investigations of the officers involved in the fatal shootings did not find that any of them had violated the old deadly-force policy, and in an email, Chief Koval said that had the new policy been in place at the times of those incidents, the officers wouldn't have violated that, either.
"These revisions would not have altered any of those previously investigated outcomes," he said in an email. "The language in the current (standard operating procedures) was previously included elsewhere: either in MPD's Code of Conduct, MPD's Core Values, another MPD SOP, or in MPD/state of Wisconsin curriculum and training(s)."
"The result of any given situation is more heavily determined by the actions of the individuals that officers encounter than by any police policy or piece of equipment," Palmer said.
There are already a surfeit of rules, laws and norms against the actions that the victims of Madison police shootings engaged in.
Robinson, for example, took hallucinogenic mushrooms and reportedly assaulted people, and DiPiazza armed herself with a gun while intoxicated and refused police orders to drop it.
It's the cops' job to respond when the rules, laws and norms are broken, almost always without killing anyone.
But Madison policy-makers might find they can help reduce police shootings if they spend more time urging their constituents to follow existing rules than by trying to force police to change theirs.