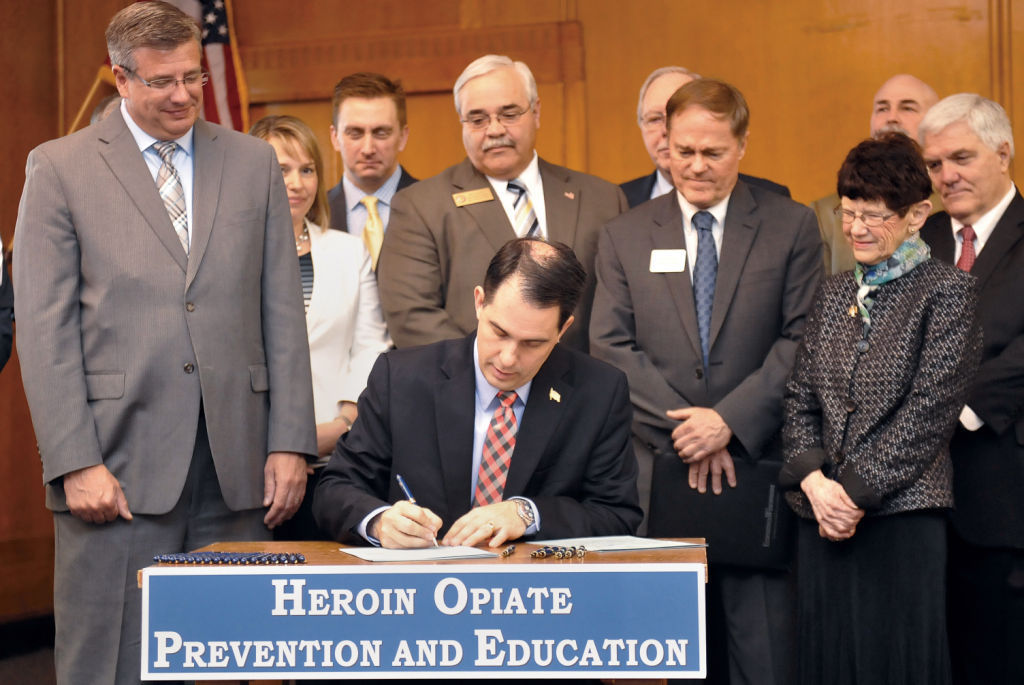 Republican Gov. Scott Walker's proposal to drug-test some people in various federal-state welfare programs has the potential to be the kind of socially beneficial policy you don't often see from politicians, especially Republicans.
But it's not clear that Walker and the Republican-controlled Legislature are interested in the level of commitment needed to make that happen.
In principle, those benefiting from government welfare programs should have to meet certain legal standards.
A company getting a state grant shouldn't violate workplace safety laws. A daycare provider getting a government subsidy for providing child care shouldn't employ convicted child abusers. A person on Medicaid shouldn't be buying and using illegal drugs.
But if a healthier, more self-sufficient population is the goal of drug-testing people on the dole, you're going to have to do a lot more than just test them and, if they come up positive, require them to get treatment and go drug-free.
You have to commit to spending whatever money is needed to pay for treatment, and there are already shortages of that.
"Most counties currently have long waiting lists for assessment and treatment, and funding restrictions prevent many individuals from getting the intensity and duration of treatment that they really need," said Richard Brown, a UW-Madison physician and director of the Wisconsin Initiative to Promote Healthy Lifestyles.
The Department of Workforce Development said it is waiting for the feds to approve rules allowing the state to drug test unemployment beneficiaries before rolling out how drug-testing would work.
"No one will lose benefits due to their inability to pay for treatment," said DHS spokeswoman Julie Lund, and those forced to wait for treatment slots will also be allowed to keep their benefits.
But it's hard to know whether more treatment access will be needed before drug-testing has been approved, Lund said, and the testing likely wouldn't start until 2018 or 2019.
Reaction to the drug-testing push has broken down along predictably partisan lines. Liberals and Democrats accuse Republicans of trying to score political points by painting those on welfare as ne'er-do-well potheads. Republicans and conservatives paint Democrats as enemies of personal responsibility.
Social welfare policies don't have to be sops to one political base or weapons against another, though. Drug courts, for example, provide the kind of carrot-and-stick approach that not only works but has gained support across the political spectrum.
And spurred by Rep. John Nygren's daughter's struggle with heroin addiction, state Republicans have proposed and gained bipartisan buy-in for a series of laws aimed at combating and treating opioid addiction like the medical condition that substance abuse experts say it is.
Drug-using welfare beneficiaries will need the same kind of commitment if drug testing is going to be anything more than an excuse to deny needy people help.