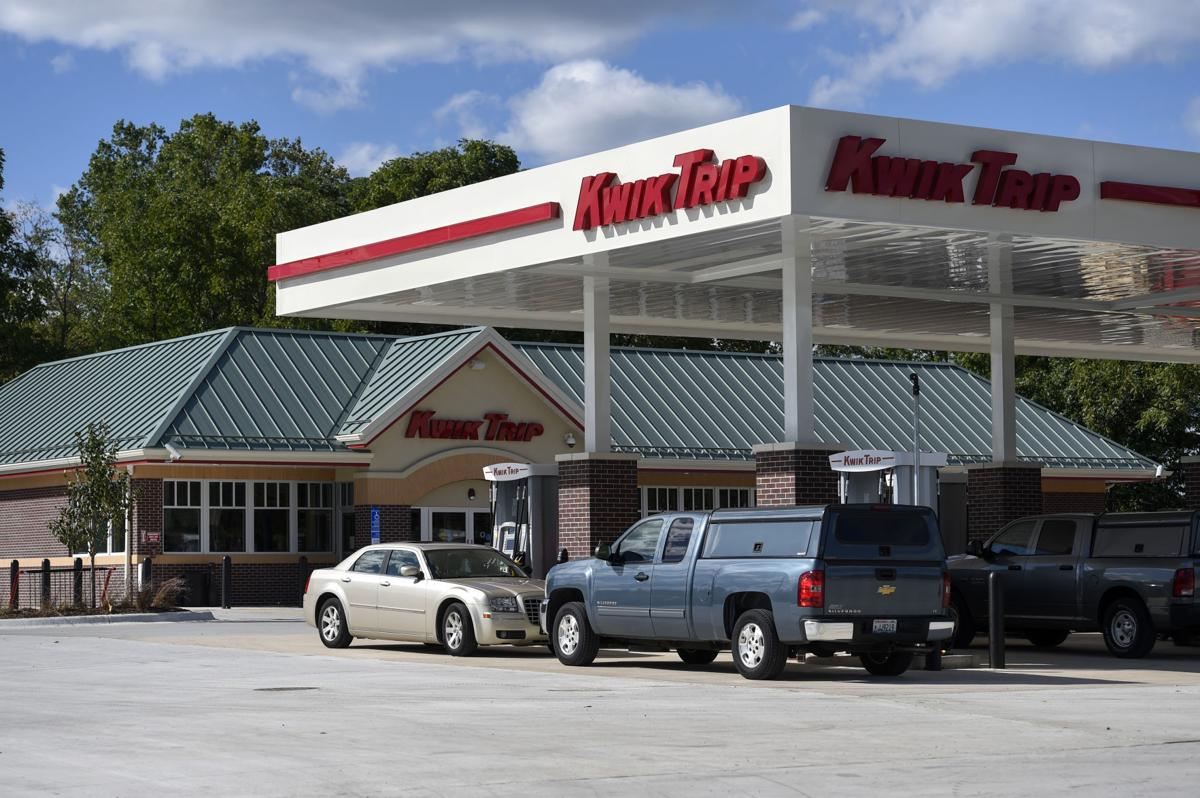 For me, the worth of a convenience store lies in its baked goods. If the fritters and donuts are tasty, the bathrooms are probably clean and the employees are likely earning a decent wage.
It's not the most scientific of measuring sticks, but think of all the companies whose massive profits and skyrocketing stock prices don't keep them from treating their employees like dirt and their customers as an afterthought.
I don't know whether the sale of Madison-area PDQ Stores to Kwik Trip is a good deal for PDQ workers or for my fellow baked goods aficionados, but I do know that PDQ's got some darn good apple fritters.
La Crosse-based Kwik Trip is buying 34 Madison-area PDQ stores, according to Kwik Trip spokesman John McHugh, or all but PDQ's one California location. That's 12 fewer than the chain reportedly had in 2009, when it went from private ownership to an employee-ownership model.
PDQ didn't respond to requests for comment Monday, so I don't know whether the decline in the number of stores is related to the switch to employee ownership or if either had anything to do with PDQ's decision to sell.
But employee ownership should be well-received in Madison — a city where people revere unions, the labor movement and the ability of workers to have a say in their work, and where government goes out of its way to get input from citizens, who in a democracy are effectively government's owners.
Jerry O'Brien, a retailing expert at UW-Madison, wasn't aware of any evidence that employee ownership leads to better work conditions, but it is "meant to be an incentive."
You have free articles remaining.
"Employee ownership is hoped to translate into a better employment situation," he said. "But, yes, it is very situational. One of the goals is to provide the employee with more pride of ownership and thus more pride in their job performance."
As for worker conditions at the private, family-owned Kwik Trip, McHugh said the company's average starting wage in the Madison area would be about $12 a hour, and that 40 percent of the company's pre-tax profits go back to employees — or as they call them, "co-workers."
Last year, employees received a 11.5 percent cash bonus, and a 5 percent contribution to their 401(k) accounts, McHugh said. That means an employee making $12 an hour working 20 hours a week for 49 weeks a year got a bonus of about $1,300 and $600 for their retirement fund.
O'Brien said Kwip Trip has a reputation as a good place to work. He uses the company in his teaching as an example of friendly customer interaction.
"It's very difficult to get employees to give a sincere 'Thanks for being here,'" he said, but Kwik Trip does.
Fritters, though, are a different matter.
In a taste test, all three Rickert children — as well as their dad — preferred the PDQ version, which was almost twice as big as Kwik Trip's but cost the same $1.49. McHugh said a new one is in the works.
Kwip Trip might be a good place to work, and upping its fritter game would help prove it.