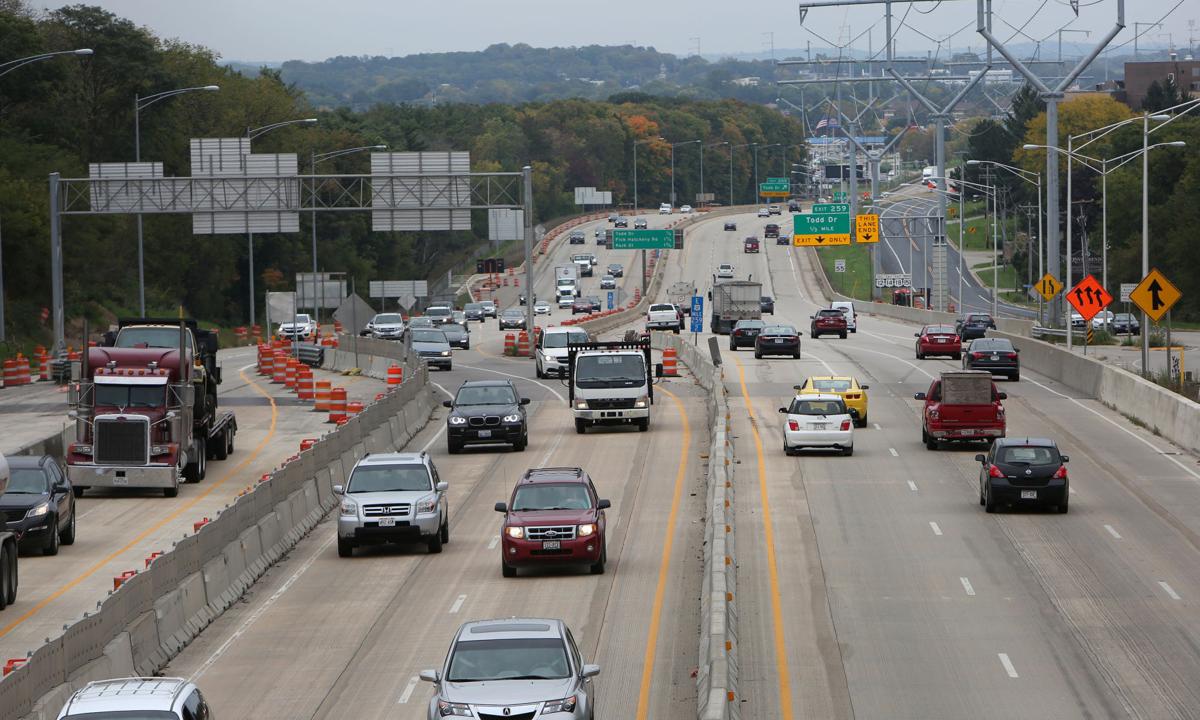 This is the way corporate welfare usually works: A big company says it wants to open a facility and create lots of jobs in an area or in one of several competing areas, but only if it gets some specific amount of taxpayer largesse in the form of a grant, loan, tax break, infrastructure or combination thereof.
Sure, it's blackmail. But at least it's upfront, honest blackmail.
As part of the Republican-controlled Legislature's attempt to close a $1 billion transportation fund deficit, three Republican Assembly leaders put a new twist on the old corporate welfare schtick, and now I'm confused about who's getting blackmailed by whom and for what.
In an open memo Wednesday to 17 companies and industry groups that value decent roads, Assembly Speaker Robin Vos and Reps. Jim Steineke and John Nygren write that a "technology company, Foxconn, has indicated its desire to locate in southeastern Wisconsin with up to 10,000 jobs, and yet the enumeration of I-94 North-South through Racine and Kenosha counties continues to be delayed."
The memo is basically a "well, you got any better ideas?" response to its recipients' poo-pooing of lawmakers' proposal to assess a fee on heavy trucks to generate money for road construction. Foxconn is a Taiwanese company that reportedly wants to open a Midwest facility for assembling smartphones.
Dangling the prospect of a shiny new plant and thousands of new jobs is a common way for massively profitable companies and their supporters in government to squeeze millions in "economic development" assistance out of taxpayers — but I'm not really sure what purpose it serves in last week's memo.
Given that the memo was released publicly, was the Foxconn dangle a warning from Assembly leaders to a governor who has ruled out boosting taxes and fees to pay for roads, and to a Senate that has the governor's back? Was it aimed at building support for such increases among the public?
Given that Foxconn hasn't yet chosen a site, much less a part of Wisconsin in need of better roads, was it aimed more generally at pushing lawmakers to complete a now-overdue state budget?
And why should Kwik Trip, the Wisconsin Paper Council, the Midwest Food Processors Association and 14 others care if a Taiwanese maker of screens opens in Wisconsin?
Vos, Steineke and Nygren didn't respond to requests for comment, but Neal Kedzie, president of the Wisconsin Motor Carriers Association, said: "I'm sure Speaker Vos feels that speeding up completion of I-94 will benefit his constituents if this business locates in or next to his district. The irony is that his support for a tax-per-mile on heavy trucks, if it had survived, would have been a huge deterrent for any company wanting to locate in Wisconsin."
That might be one irony. Another is that Republicans control the Legislature and the governor's office, have clear evidence that roads need improving and even have access to a recent poll showing how residents feel about raising taxes for roads — and yet here some of them are asking a small group of industry folk to do their jobs for them.
Actually, that's not irony. It's poor leadership.