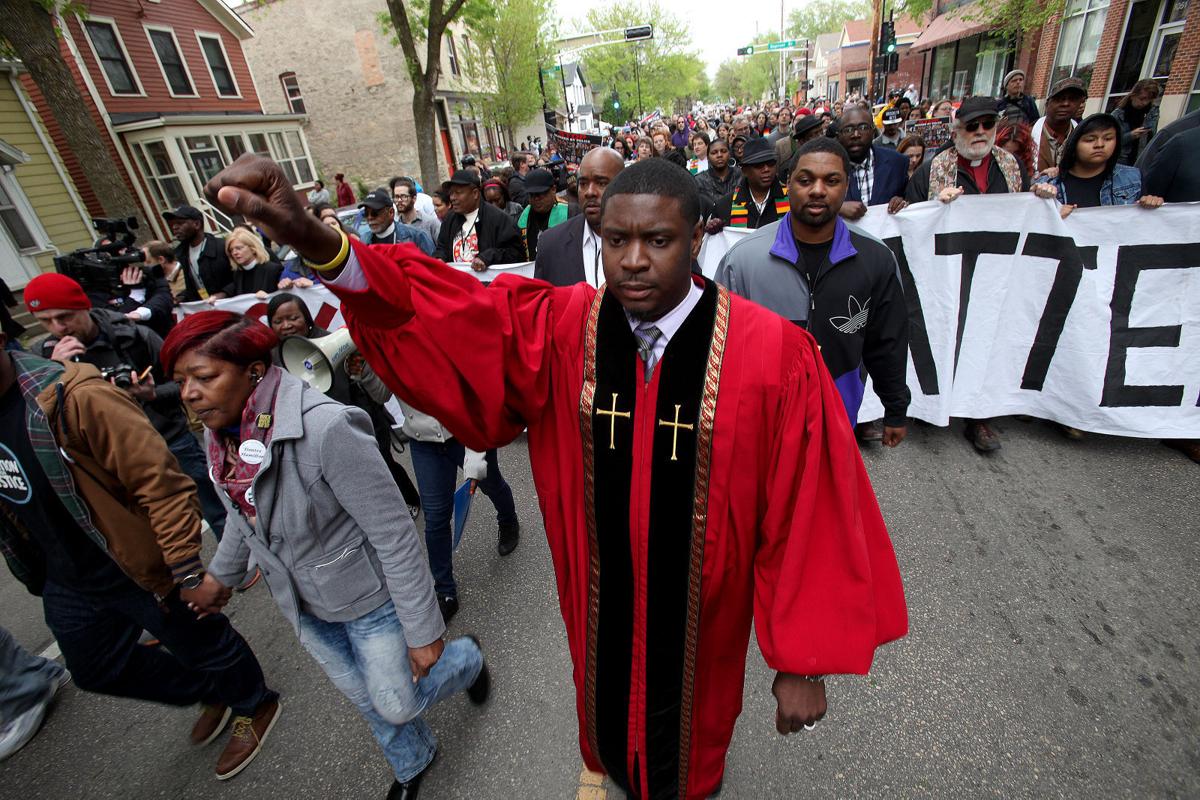 There may be no better time than now for Everett Mitchell to run for Dane County judge.
Sure, his legal resume is thin, but he's got the right politics at the right time in the right place.
And it's not as if Wisconsin judges and wannabe judges from across the political spectrum have been staying out of politics lately.
His legal background consists of two years as a Dane County assistant district attorney and pro bono work in areas including Social Security and family law.
Most Dane County residents, though, have probably heard of him through his work with the Young, Gifted and Black Coalition, which has drawn attention and proposed solutions to the county's racial disparities, and mobilized protests in the wake of the March 6 shooting of unarmed black 19-year-old Tony Robinson by white Madison police Officer Matt Kenny.
YGB isn't known for moderating its views in the face of conflicting evidence, or for circumspection. Despite multiple investigations and a decision by Dane County's black district attorney exonerating Kenny, YGB members have persisted in calling Kenny a murderer.
You have free articles remaining.
Then there was the time YGB leader Brandi Grayson warned the Madison City Council that the city would "effing erupt" over Robinson's death "and the blood and whatever takes place after that is on your hands and the mayor's hands."
Mitchell, who is black, told me he is "committed to equity and justice" and that he recognizes his "activism is about being in proximity to all people — whether I am marching in solidarity with young people whose voices and hopes have been broken or I am at a Lutheran Lutefisk dinner fellowship with a Bible study group of retired white brothers and sisters who are my family."
Of course, Marshall and Ginsburg also had more than two decades of legal experience before taking the bench for the first time — both as appeals court judges.
Perhaps better models for Mitchell would be current Dane County judges Ellen Berz and Rhonda Lanford, who won their respective elections in 2012 and 2013 by tarring their opponents as appointees of locally reviled Gov. Scott Walker.
Or maybe the state Supreme Court, whose partisan split has devolved into name-calling and near-fisticuffs and whose former chief justice is using a political argument in her legal battle to win back her position.
Tuerkheimer said it seems like Mitchell's "concerns are more suited to a legislative position than the court."
And Mitchell probably would be a passionate and dedicated politician, though in fairness, the judiciary gets more political every day.