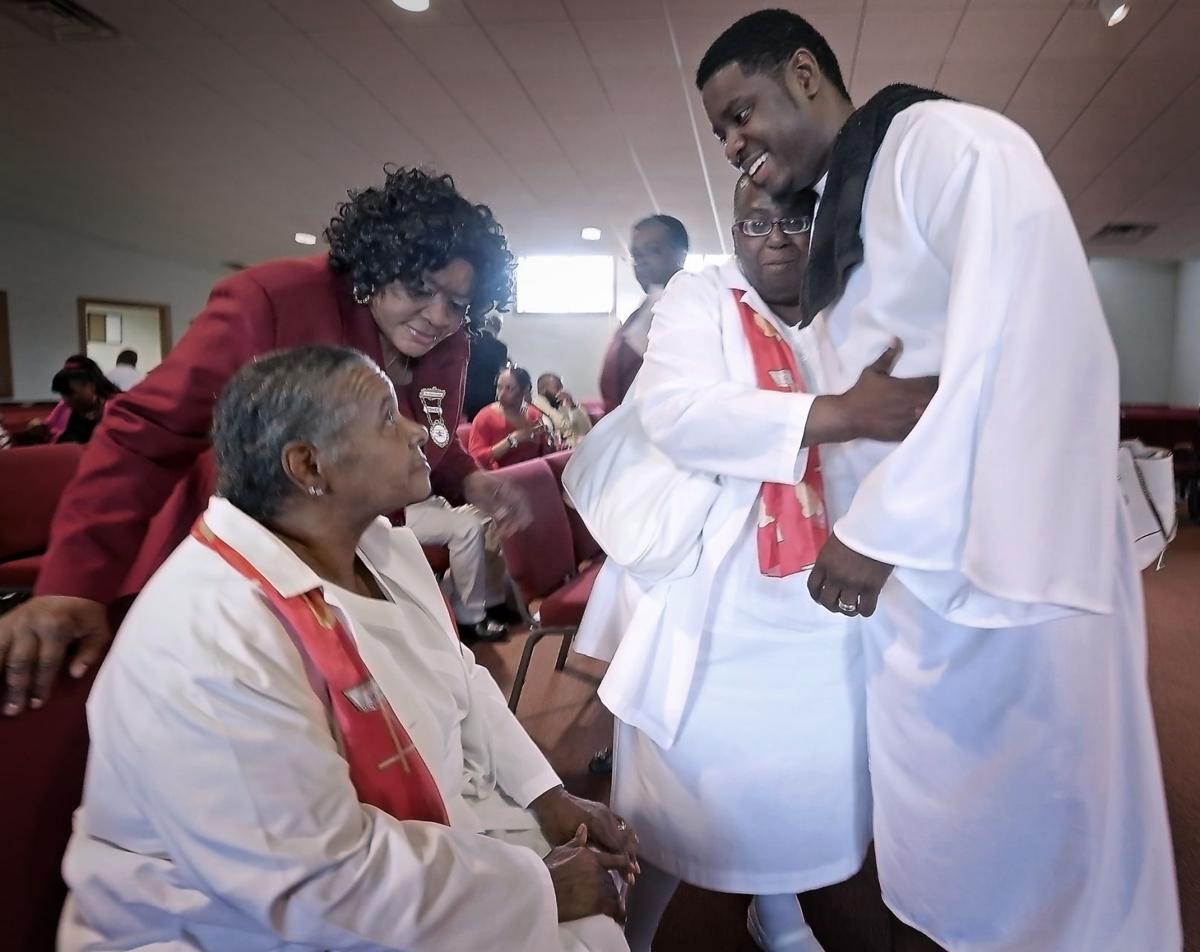 God bless (so to speak) the Rev. Everett Mitchell and his Christ the Solid Rock Baptist Church in Madison. In performing gay weddings and including gay people in the life of the church, they bring God's love to more of his (or her) children.
It might be the only black church in the Madison area to do so, as black churches generally have been suspicious of marriage equality.
The question is: Does an unwillingness to embrace gay civil rights undercut black churches' civil rights work to close Madison's racial disparities?
Madison has long been a leader on LGBT rights. When it comes to health insurance and other benefits, the city of Madison and Dane County have for years been treating the same-sex partners of their employees the same as opposite-sex, married partners of their employees — at least to the extent that they've been able to under state and federal law.
And while the state as a whole voted 59 percent to 41 percent in 2006 to approve a constitutional amendment limiting marriage to opposite-sex couples, Dane County voters rejected the amendment by a whopping 67 percent to 33 percent.
At the same time, Rayford and the Rev. Alex Gee of Madison's Fountain of Life Covenant Church have been outspoken in advocating for racial equality, especially in the wake of the fatal shooting of Tony Robinson, an unarmed, black 19-year-old who police say was assaulting Officer Matt Kenny, who is white.
You have free articles remaining.
Despite Kenny's exoneration, the AACC has called for him to resign. Rayford was also named to a task force to study police use of force in the county. Gee, meanwhile, leads the Justified Anger Coalition, which has created an action plan for closing Madison's racial disparities.
Gee didn't respond to my messages, but Rayford didn't think wavering on gay marriage hurts the churches' civil rights work. He also said his first priority is not civil rights, but spreading the gospel.
The position of the black churches is "not that of being disrespectful" toward gays, he said. "There are things that we can agree on and where we agree we can work together."
Steve Starkey, executive director of the Madison LGBT community center OutReach, was generally OK with that, saying the African-American community has slowly become less homophobic.
Only about 40 of about 900 churches in Madison are open and affirming toward gays anyway, he said, so "we don't get support from a lot of Christian churches."
No doubt. But then most church leaders don't also lead secular civil rights efforts.
Practically speaking, you'd think black religious/civil rights leaders would seek to cultivate support in a gay community in the midst of its own civil rights struggle. There could be tactics worth learning, and there's always strength in numbers.
Plus, no God worth worshiping believes some lives matter less than others — even if the lives are gay.
Or black, for that matter.