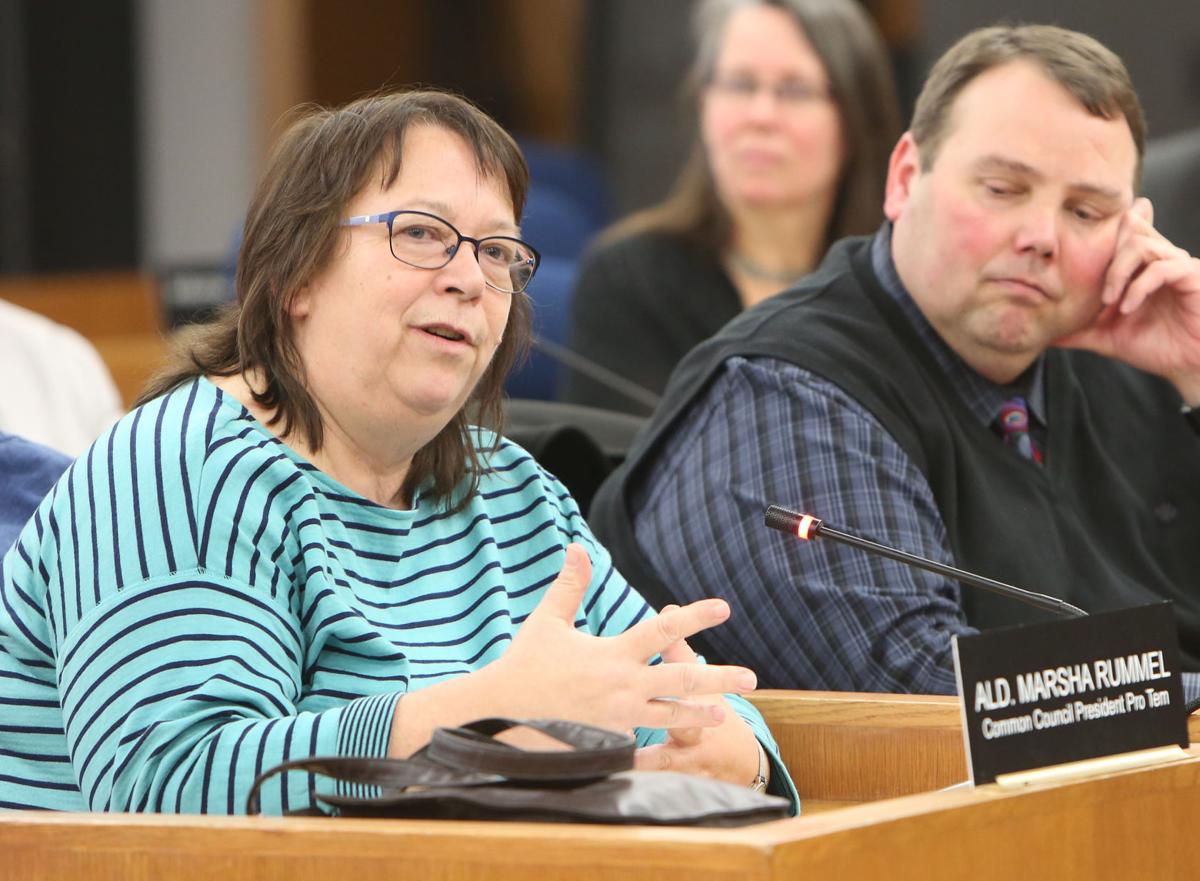 Most Madisonians probably don't know because they have more important things to worry about, but their mayor and several influential City Council members can't stand each other.
Having the same leftist ideology is apparently no barrier to mutual disdain when the mayor can be grumpy and autocratic and the council oversensitive.
Still, the discord can be amusing — until it becomes counterproductive and expensive.
The latest sources of friction are the council's desire to hire a chief of staff, and competing proposals for studying city government's structure.
Council President Marsha Rummel claimed last week that the mayor's veto of the chief of staff position harms work to close gaps in income, education, employment and other areas between whites and people of color.
"The mayor states that he is concerned about equity and combating poverty, but the message he sends with his veto shows he prefers weak legislative partners," she said. "His action shows that he is more interested in retaining the power of the executive branch than strengthening the capacity of the council to jointly address the fundamental challenges facing our city."
Currently among the city Civil Rights, Planning, Police and other departments are lots of people whose jobs are about equity, or who make equity a key factor in their decision-making about everything else they do.
You have free articles remaining.
Another administrator making around $100,000 isn't going to create more equity. A council and mayor capable of working together to use the resources they have might.
Rummel told me that "because of structural issues that limit alders' availability and attention to details, we aren't always aware of all the multiple efforts in play."
In the other power struggle, Mayor Paul Soglin has proposed a committee heavy on regular citizens to study the structure of city government, while Ald. Sara Eskrich wants a committee heavy on council members to do the same.
Most urbanites don't know or care about details such as how many city elected officials they have and how they're elected. They just want good city services that support a good quality of life, and at a fair price.
Madison already has the former; the council's navel-gazing threatens the latter.
According to the city's Finance Department, the council budget has increased over the last six to seven years at somewhere between double and six times the rate of the city budget as a whole, depending on what you're counting.
One indicator of how much importance residents place on city government is turnout in city elections, which tends to be well south of 40 percent in Madison.
Maybe that means we're happy with what we've got. Or maybe it means that we know city officials can only do so much to solve our problems.
When it comes to racial equity, for instance, there are already plenty of legal protections against discrimination in Madison, and plenty of programs aimed at closing disparities. But government can't create more-responsible, harder-working or less-biased citizens.
When you're elected by only a small percentage of the commoners, elected officials can be short on that kind of common sense.