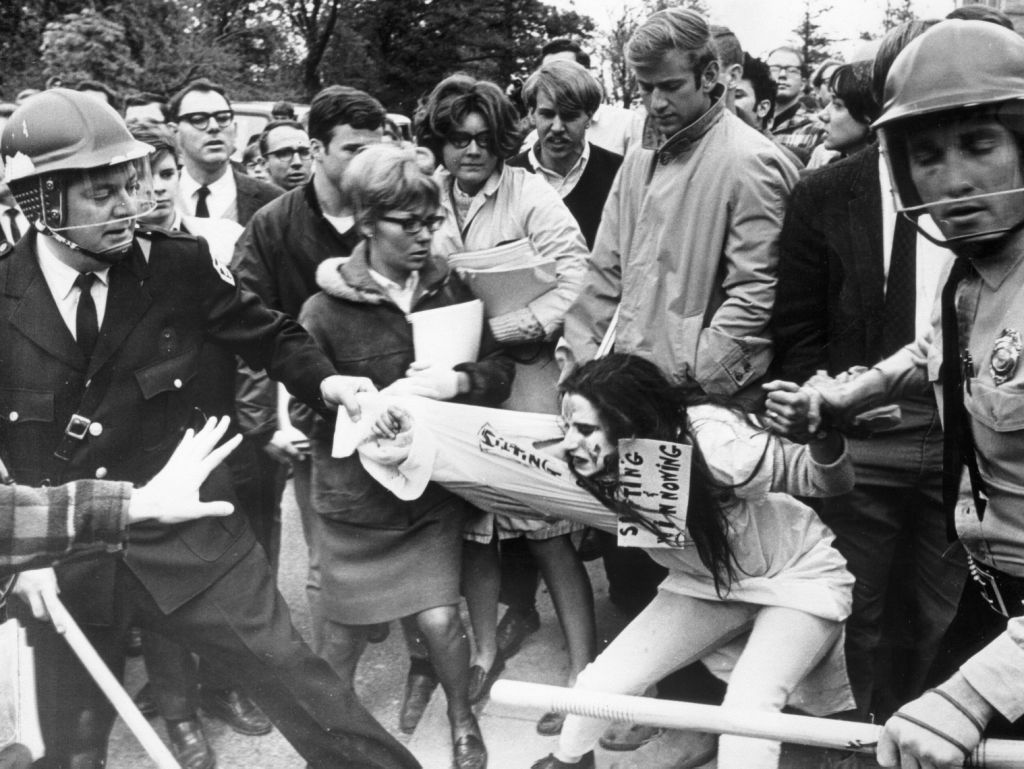 When the 1960s are caricatured as a sex-, drugs- and rock-n-roll-fueled free-for-all, the 50th anniversary of the Dow Chemical protests at UW-Madison serve as a reminder that college students are capable of caring about international injustices and believing they can influence what their government does about them.
A lot can change in 50 years, but it still seems too short a time to go from an activism centered on a war halfway around the world to one centered on creating "safe spaces" on campus.
It's hard to come by recent examples of UW-Madison student activism that are comparable in scope to the Dow protests and other campus activism of the 1960s, or even to the anti-sweatshop push of the late 1990s and early 2000s. The best I could come up with were protests against the allegedly unwelcoming environment on campus for people of color.
There's #theRealUW hashtag that draws attention to real and perceived instances of racial intolerance, for example, and in April 2016, a few hundred students marched to protest the arrest by campus police of a black student activist who had spray-painted messages including "The devil iz a white man" and "You are oppressed" on campus buildings.
Student activists of the '60s protested the racism-by-statute of the Jim Crow South. Today's activists criticize a UW-Madison that aims for racial diversity in admissions and offers scholarship programs for minority applicants, while the UW-Madison student council passes a resolution calling for free tuition for all black students.
Race hasn't been the only campus concern that dovetails nicely with the politics of personal identity.
In an op-ed column in this newspaper Wednesday, two female UW-Madison students and interns at the liberal advocacy group One Wisconsin Now said a male professor and civil liberties expert was not qualified to comment on the federal government's reversal of Obama-era rules on handling allegations of campus sexual assault.
"Because 'rape culture' does not affect him, he does not get to speak to its existence," the students wrote.
This led Republicans to start pushing for a law that would require the expulsion of students who disrupt speeches, which led the Board of Regents to enshrine the requirement as UW System policy, which spurred students to protest these new guidelines for, well, protest.
None of this is to say that today's college students are the least woke to injustices the severity of which they're unlikely to experience, taking place in countries they're unlikely to ever visit. That distinction probably goes to my own Generation X — the original slackers.
There are also campus groups created specifically to draw attention to the world outside of campus.
It's no Dow protest, but it's a start.
Be the first to know
Get local news delivered to your inbox!