Milwaukee native and UW Law School graduate Vel Phillips, who broke racial barriers by becoming the first African-American judge in Milwaukee and the first African-American secretary of state of Wisconsin, has died. She was 95.
Phillips died Tuesday night, hours after the Milwaukee City Council unanimously approved the Vel Phillips Trailblazer Award to be awarded every year.
"Wisconsin has lost a beloved, iconic, tenacious trailblazer whose leadership and career of firsts in our state opened doors through which so many African-Americans, Democrats and women are proud to have followed," said Democratic Party of Wisconsin chairwoman Martha Laning.
Gov. Scott Walker called Phillips "a legend."
"Not only for her many firsts but for her passion," the Republican governor said. "It was an honor to get to know her when I was the (Milwaukee) county executive, and to be a part of naming the Vel Phillips Juvenile Justice Center in her honor nearly a decade ago."
The governor said he would issue an order to lower flags in her honor in the coming days; he ordered flags at half-staff on Wednesday to honor the passing of former first lady Barbara Bush.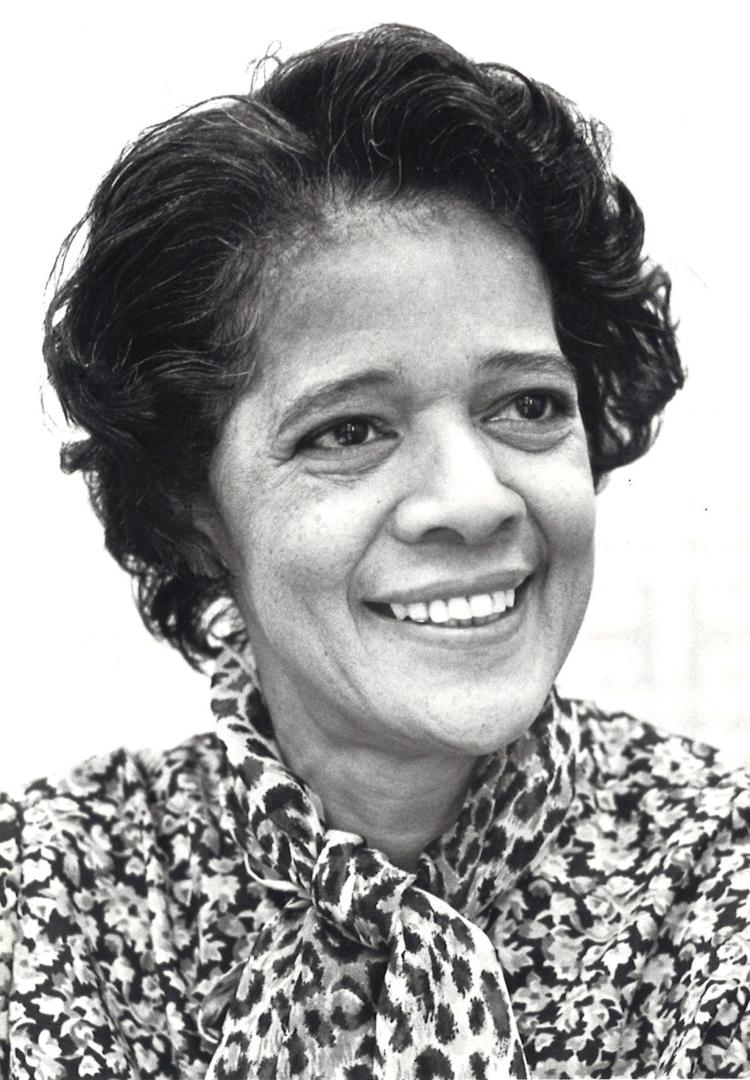 Born Velvalea Rodgers in Milwaukee in 1923, Phillips went to Howard University for her bachelor's degree, then to UW-Madison Law School, where she became the first African-American woman to graduate from the school, in 1951. Her husband, Dale Phillips, also graduated from the Law School.
In 2011, UW-Madison renamed Friedrick Residence Hall to Vel Phillips Hall in her honor.
Phillips ran unsuccessfully for a seat on the Milwaukee School Board in 1953 before being elected in 1956 to the City Council, where she fought against housing discrimination in the city. She took part in civil rights protests, joining the Rev. James Groppi, a Roman Catholic priest and civil rights activist, in an extended series of marches during 1967 and 1968 until the council passed an open housing ordinance.
She was appointed circuit judge in Milwaukee County in 1971, the first woman judge in the county and the first African-American judge in the state.
In 1978, she was elected Wisconsin's secretary of state, the first black woman in that office. She served for four years, her election bracketed by current Secretary of State Douglas La Follette, who ran unsuccessfully for lieutenant governor the year Phillips was elected.
She also was the first African-American to be elected a member of the Democratic National Committee.
"Vel Phillips forged relationships for the betterment of all Wisconsinites and truly fought to leave no one behind," Democratic candidate for governor Mahlon Mitchell said. "While she will be sorely missed, she leaves behind a legacy we can all be proud of and hope to build upon."
State Senate Minority Leader Jennifer Shilling, D-La Crosse, said she met Phillips several times as a young girl, when her father worked for Phillips when she was secretary of state.
"She was a true pioneer and leader during the civil rights movement, and fought to improve social and economic justice for underrepresented communities," Shilling said.
State Rep. David Crowley, D-Milwaukee, said he wouldn't be where he is today without Phillips.
"Although we will carry on the work she began many decades ago, her presence will be sorely missed," Crowley said.
Funeral arrangements for Phillips had not been announced Wednesday.
[Editor's note: This story has been updated to correct Phillips' age and date of birth. Phillips was born on Feb.18, 1923, making her 95.]