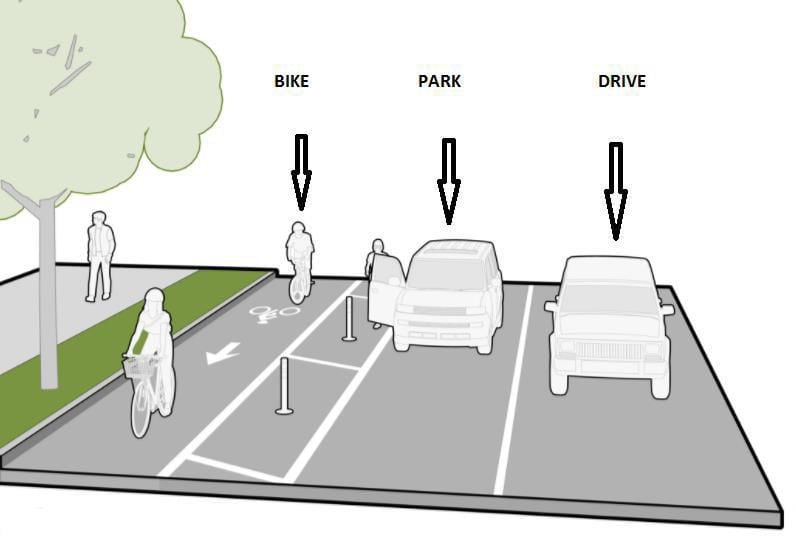 The City of Madison has introduced its first parking-protected bike lane downtown on North Bassett Street and is seeking the public's input over the next year on the bike lane's safety and functionality overall.
The bike lane on the 100 and 10 blocks of North Bassett Street is meant to provide a safer, bike-friendly route for cyclists in Madison, the city said Friday. The protected lane uses parked vehicles and posts to separate bikers from main road traffic.
More of the protected bike lanes could come after the city monitors the first for one year, taking into account comments from the public and how people are actually using it. The trial period will also help the city plan and design where future protected bike lanes would go.
To submit comments related to the protected bike lane, email Renee Callaway, pedestrian and bicycle administrator for the city, at recallaway@cityofmadison.com.