LA VALLE — Ike Isaacson's idea was to take a marshy valley that was difficult to farm and transform the land into a lake.
His creation in northwestern Sauk County removed 10,000 trees, rerouted roads and used 500,000 cubic yards of earth removed from a nearby farm to create a massive dike. The dirt was piled adjacent to Big Creek, a dam was built and the Cobleigh Valley slowly filled, resulting in over 600 acres of surface water, 17 miles of shoreline and a few spots that are more than 30 feet deep.
But Isaacson built more than just another addition to the state's roster of over 15,000 lakes. When he established Lake Redstone, Isaacson helped form a community that has spanned four generations and includes more than 1,100 homes that play host to thousands of visitors each year. They come to fish for crappie and bass, kayak, water ski, or simply to enjoy an evening around a fire pit feet from the water's edge or from one of the lake's signature bluffs.
So this week, 50 years after the first drop of water trickled over the dam at what would become the lake's southern reaches, the community will gather to celebrate the lake's anniversary and commune with Isaacson, who will travel from his home in Arizona back to his native Wisconsin.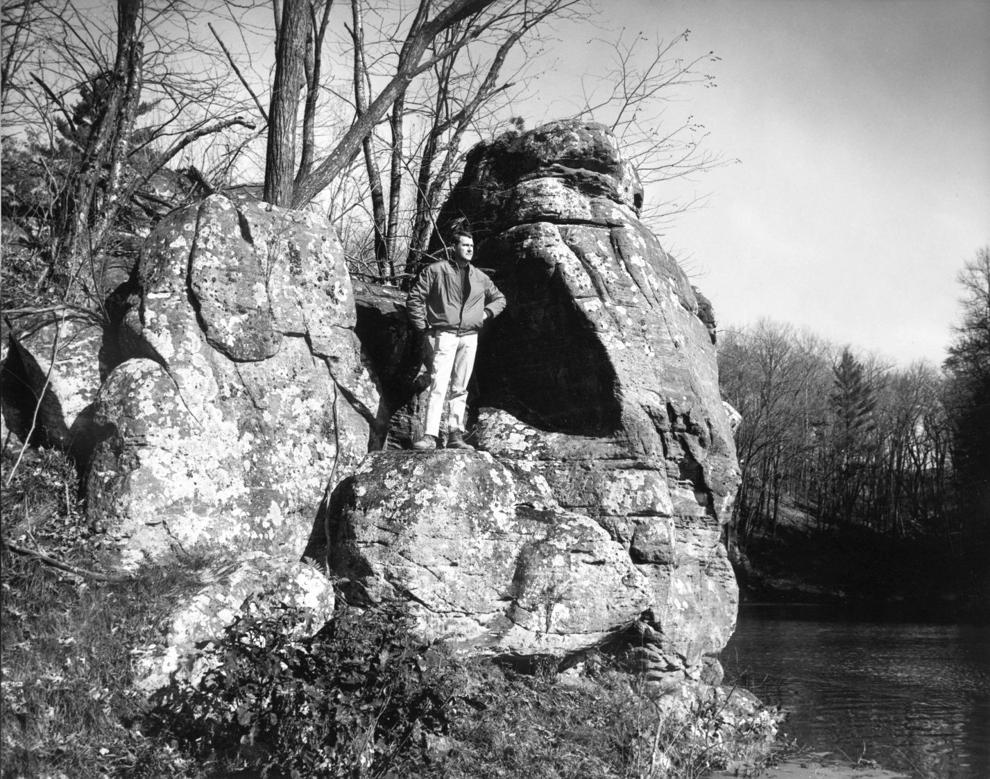 Isaacson, 88, is scheduled to kayak the lake on Wednesday, sign copies of a book he co-authored about the project on Thursday, and take part in a ceremony on Saturday at Lake Redstone County Park — home to the dam, a beach and for one day, a retelling of history. The story includes Isaacson convincing 24 farmers to give up parts of their land to make way for the lake and housing development.
"I'm nervous. I'm not good with crowds," Isaacson said from his home near Tuscon, Arizona. "It was just unbelievable the support we got (in the 1960s) because they realized the economic impact it would have. Believe me, it wasn't an easy sell then. It would be impossible now but it was fun putting it together because people were behind it and enthusiastic."
That enthusiasm remains along with gratitude from those who now call the lake home,or at least a second home.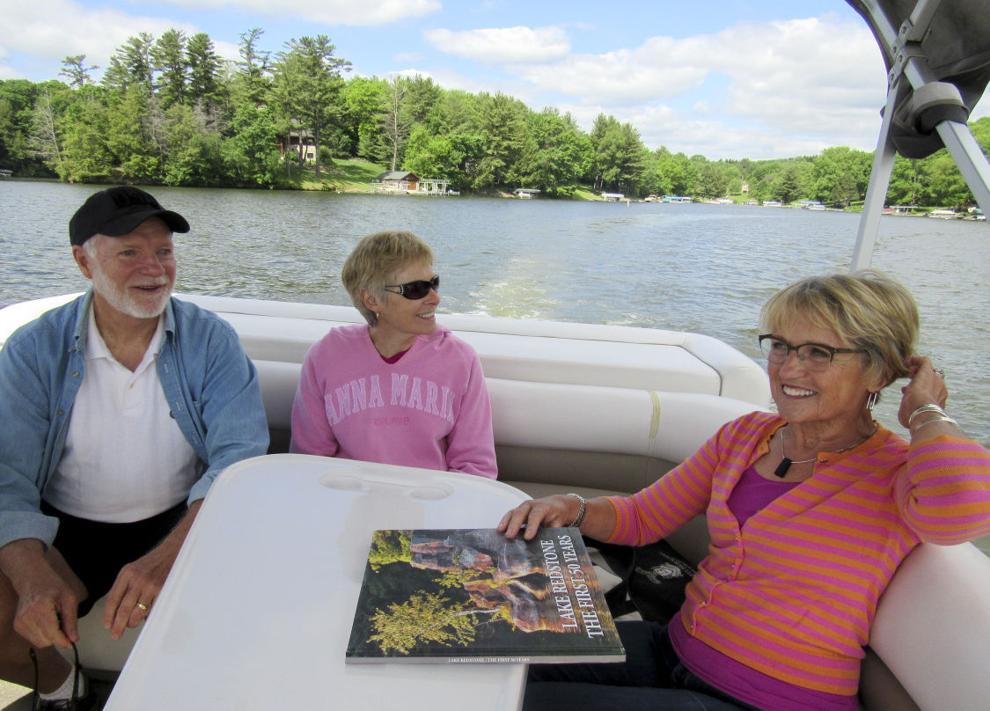 There are more than 400 members in the lake's property owner's association that advocates for the health of the lake and organizes events that help bond the community. They include clubs dedicated to fishing, kayaking, biking and gardening. The association hosts breakfasts, picnics and, on June 18, a garage sale. In 2014, the association published a 120-page coffee table book, "Lake Redstone — The First 50 Years," to coincide with the lake's approval and the start of construction.
One of the stories told is by Rachel Virnig, the then 8-year-old granddaughter of Jan and Don Haasl, who bought a home on the lake in 1999. Rachel wrote of ice skating, swinging from willow branches, going for boat rides and kayaking.
"My favorite place is the cabin, it's better than Disney," Rachel wrote. "The cabin is a great place to go no matter what season."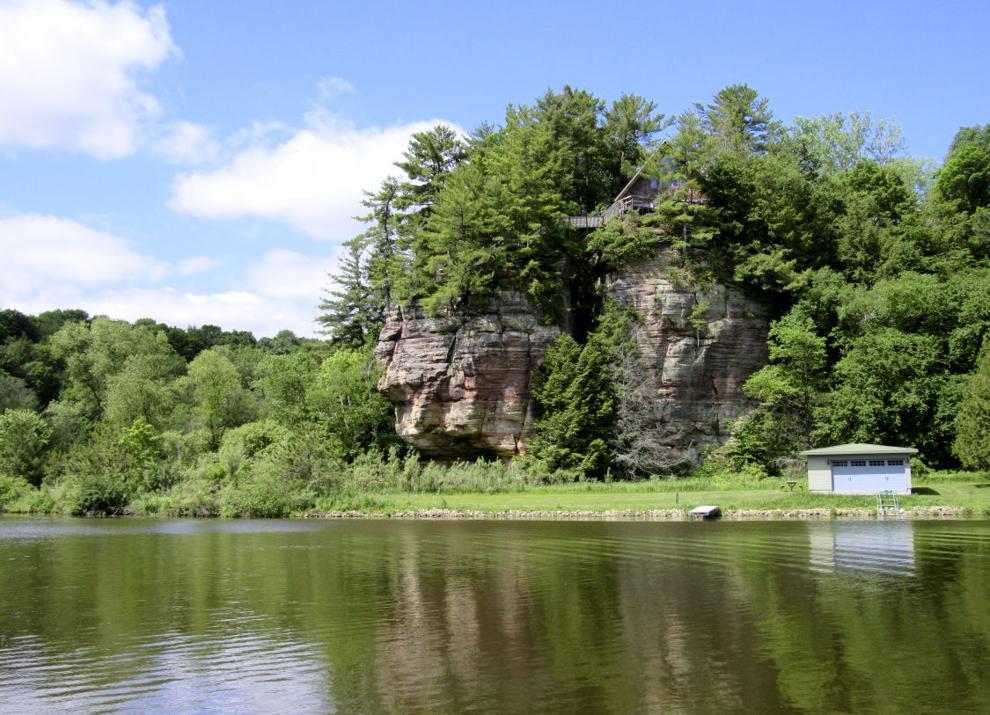 It's hard to argue with her assessment.
On Thursday of last week I toured the lake with the Haasls along with Teresa Moeller, who stumbled upon the lake in 1988 with her husband, Wally, when the Illinois natives were looking for a park in which to picnic. They purchased a heavily wooded lot on a steep bluff on the lake's southeast side in 1989 and in 2004 built a home on the property. They became full-time residents in 2012.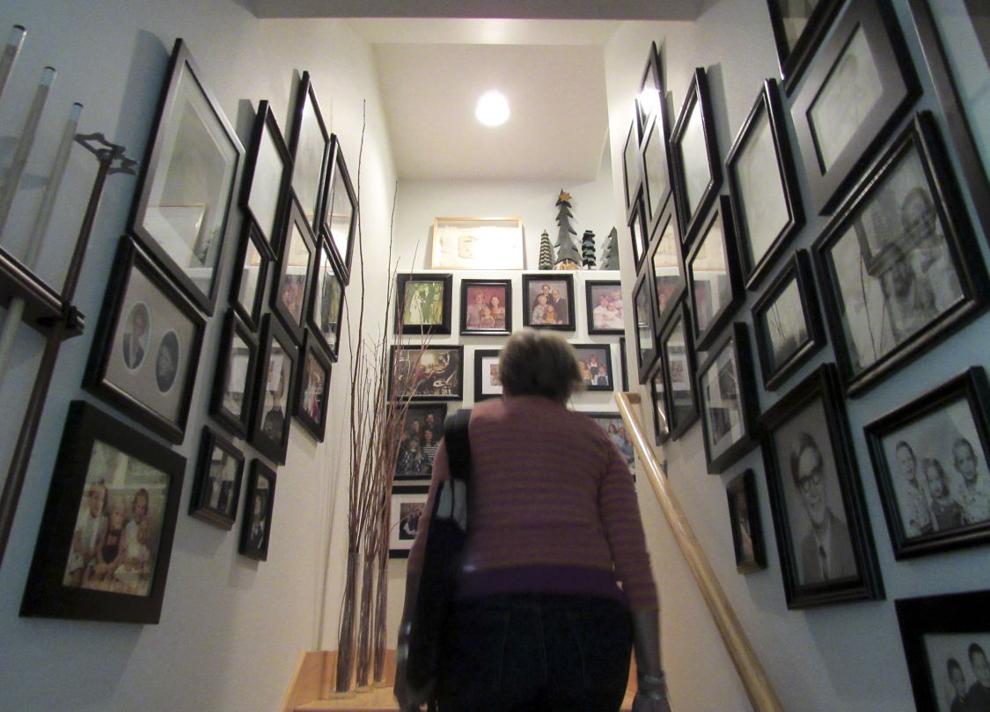 Their property includes a series of staircases with more than 75 steps that connect the home with the lake below. The house features a bank of west-facing windows that are more than 15 feet high and offer panoramic views, while an inside staircase is lined with photos of family members, many of whom have also enjoyed the lake.
"We were sold from the get-go as soon as we saw it," Teresa Moeller, a retired schoolteacher, recalled. "It was just too beautiful."
Our tour was aboard Don McCune's 24-foot pontoon boat. The retired sheriff's deputy from Crystal Lake, Illinois, and his wife, Peggy, purchased their home on Swallow Bay in 2001 after visiting the home of a friend on the lake. McCune spent some of the one-hour tour pointing out bluff formations with names like Monkey Rock, Bookcase Rock and Pig Rock. The water skiers took the day off, but anglers were out in force.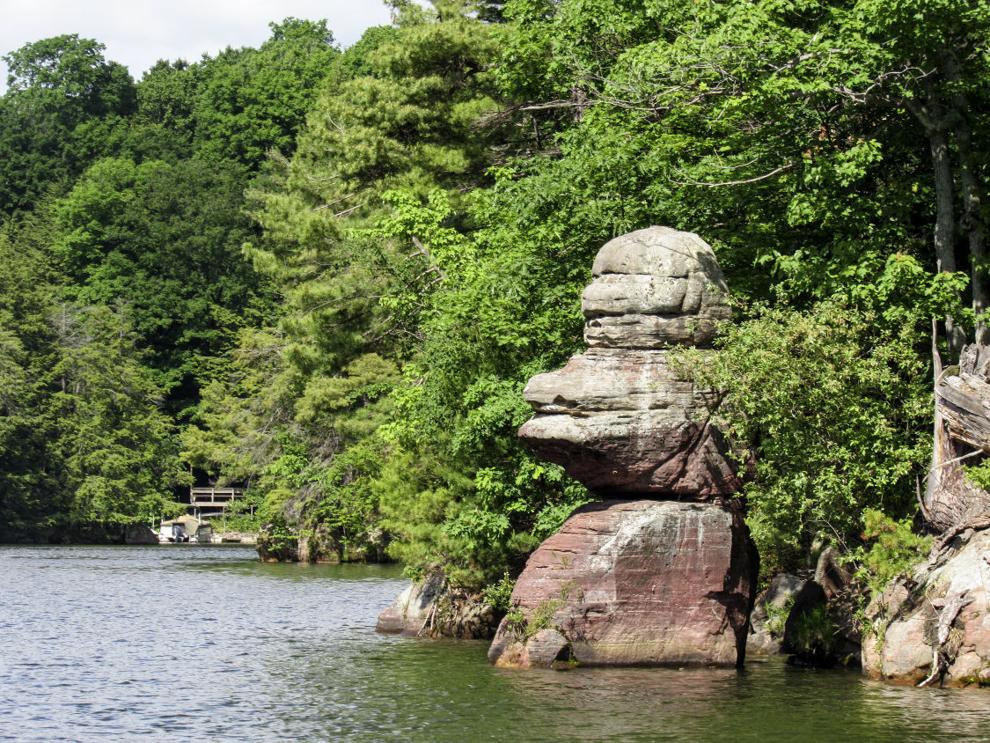 "You kind of fall in love with the lake after you see it," McCune said as he captained his boat along the eastern shoreline. "I always wanted a place for my grandkids because my grandfather had a place on a lake. When they come up, they sure do have fun on the lake."
The Haasls were also aboard. They have a condo on Madison's Far West Side but try to spend as much time as they can at the lake, where last September Jan reeled in a 41-inch muskie. Unlike Moeller's house, their home is just feet from the water.
Jan Haasl, 68, is the former director of religious education at St. Ignatius Catholic Church in Mount Horeb and St. Mary's of Pine Bluff Catholic Church. Don Haasl, 70, is a retired actuary from CUNA Mutual Group in Madison. They helped create the association's book and in the process learned much about the lake's development and Isaacson.
"I think he was really genuine," Jan Haasl said of Isaacson, who raised a family here and had his children attend Reedsburg schools. "The people in the area saw that and trusted him and didn't think he was ripping them off or undervaluing their property."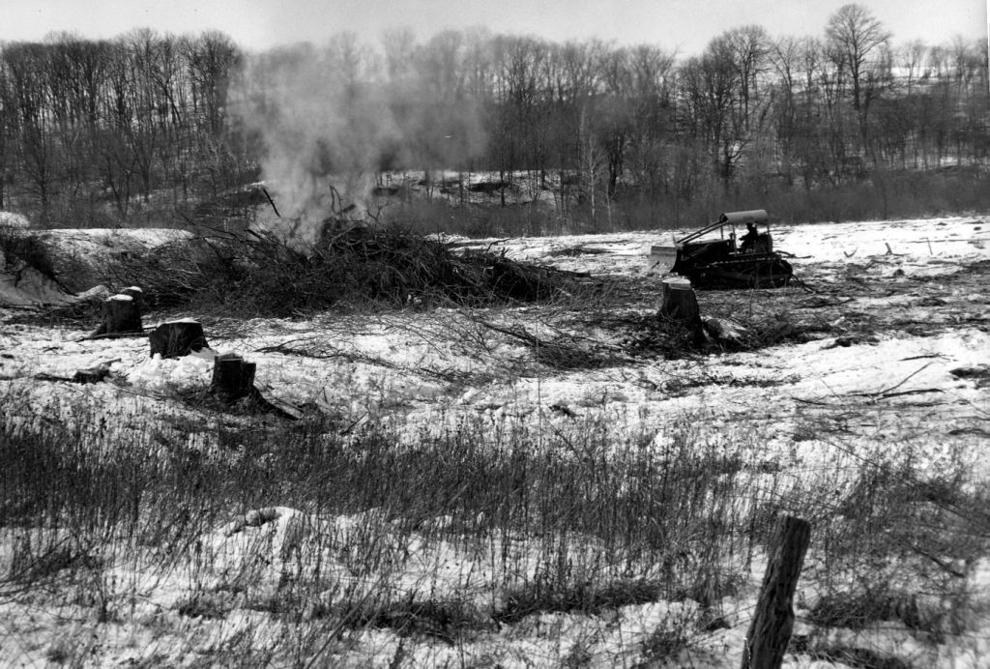 Isaacson grew up on a farm near Oconomowoc and later joined the U.S. Marines. World War II ended while he was in boot camp and he found himself working on a Great Lakes freighter, driving heavy construction equipment on Drummond Island, Michigan, in Lake Huron and building roads. This is where he met Jim Cole, an experienced lake builder.
Between 1960 and 1970, Isaacson built six lakes in Wisconsin that resulted in 2,316 acres of surface water, 91 miles of shoreline and roughly 10,000 lake lots. His projects included Upper Oconomowoc Lake in Waukesha County, lakes Sherwood and Camelot in Adams County, Legend Lake in Menominee County and Voyageur Village, a 5,200-acre Burnett County development that includes 11 natural lakes and 3,366 home sites, 700 of which have houses.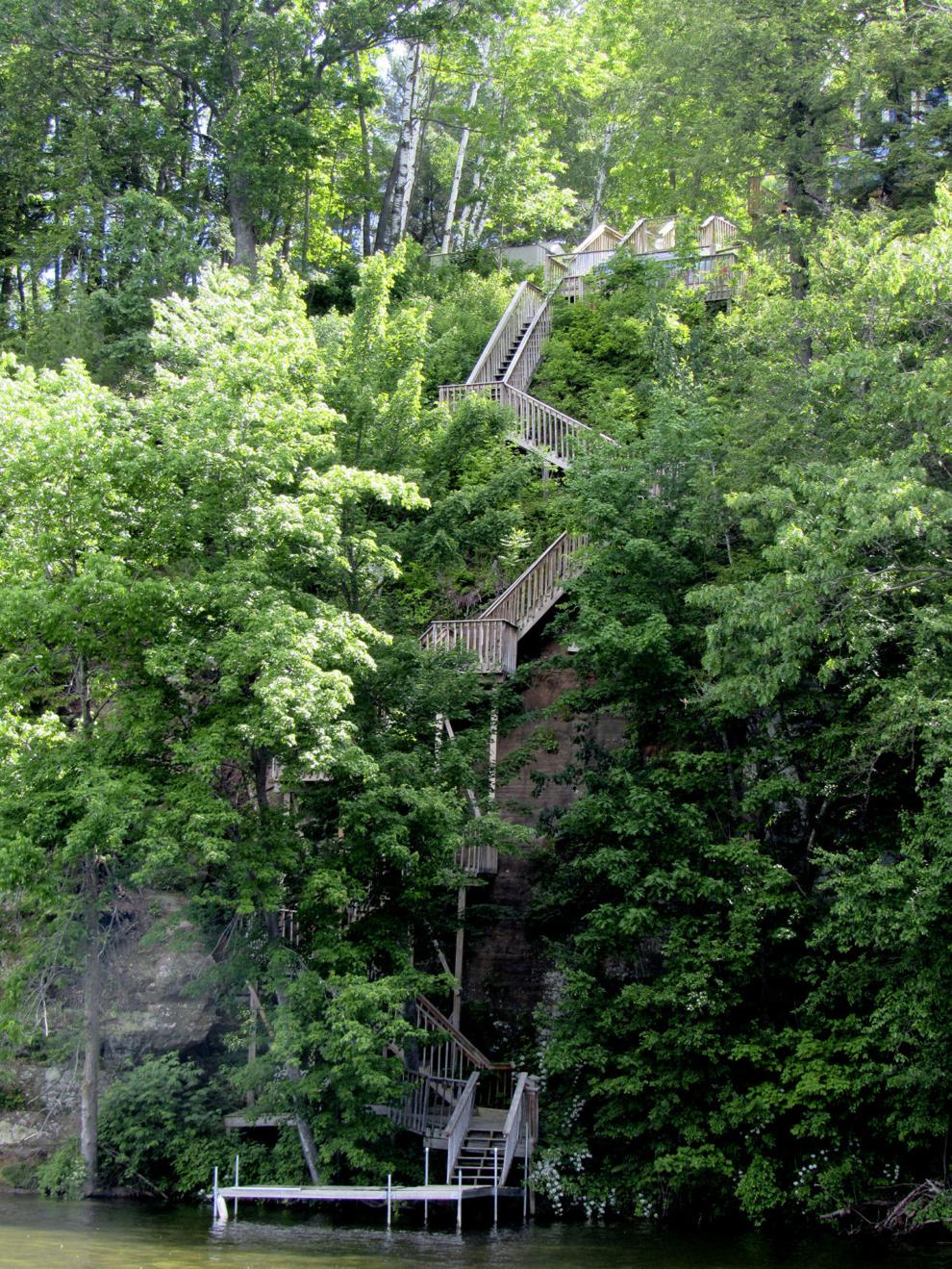 But Lake Redstone, which started with Isaacson and Cole pouring over contour maps in 1963, is considered Isaacson's crown jewel. It populated an area, created a rich tax base and has helped drive tourism dollars to the non-Dells part of the county. Isaacson's story is told in "Building Lake Redstone: An Illustrated History," a book being released this week that he wrote with Steve Blakeslee and Don Grossnickel, who both own property on the lake.
"My greatest joy is hearing about the impact Redstone has had on individuals, families and the community," Isaacson said in an excerpt from the book. "Building Redstone was very personal for me. I met individually with each property owner, getting to know them and the obstacles standing in the way of their decision. Helping them solve those problems was mutually satisfying. I met wonderful people in every step of the development."
Barry Adams covers regional news for the Wisconsin State Journal. Send him ideas for On Wisconsin at 608-252-6148 or by email at badams@madison.com.