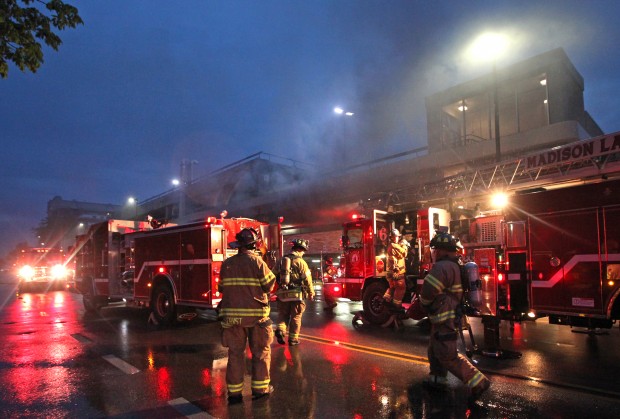 A car fire in the Lake Street parking ramp totaled a Lexus LS 400 Thursday night and damaged the two cars next to it, with smoke visible for two blocks, according to the Madison Fire Department.
"It produced a lot of smoke," said department spokesman Eric Dahl.
Firefighters responded to a call that came in at 8:25 p.m., he said. The fire was on the second level and was hard to get to or find because of thick smoke that filled that level of the ramp.
"They took a little time to get in there and get to the actual scene of the fire," Dahl said.
When firefighters got to the car, they extinguished the blaze with one hose line, he said.
There were no injuries and no damage to the ramp.
The Lexus was a total loss and the fire did $2,000 in damage to each of the two vehicles on either side of it, Dahl said.
The fire appeared to have started in the car's engine and did not appear suspicious, according to the fire investigator.
Dahl did not know the age of the car and did not have a cost estimate.