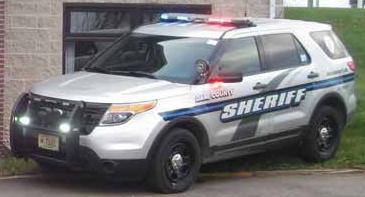 A car fire on an exit ramp from the Beltline to Stoughton Road disrupted traffic for about an hour Thursday morning, with the car deemed a total loss in the blaze.
The fire happened at about 10:15 a.m. on the ramp from the eastbound Beltline to the northbound lanes for Stoughton Road, the Dane County Sheriff's Office said.
According to the report, a 2001 Buick La Sabre was stopped on the ramp at the traffic lights when the car started on fire.
"The four occupants were able to exit their vehicle safely," said Lt. Gordon Bahler. "Deputies provided warmth for a small child, inside a squad car upon arrival."
Nobody was hurt. The car apparently had mechanical problems recently, which was the probable cause of the fire, the report said.
Eastbound Beltline traffic wanting to take the exit was rerouted for about an hour as crews worked at the scene.