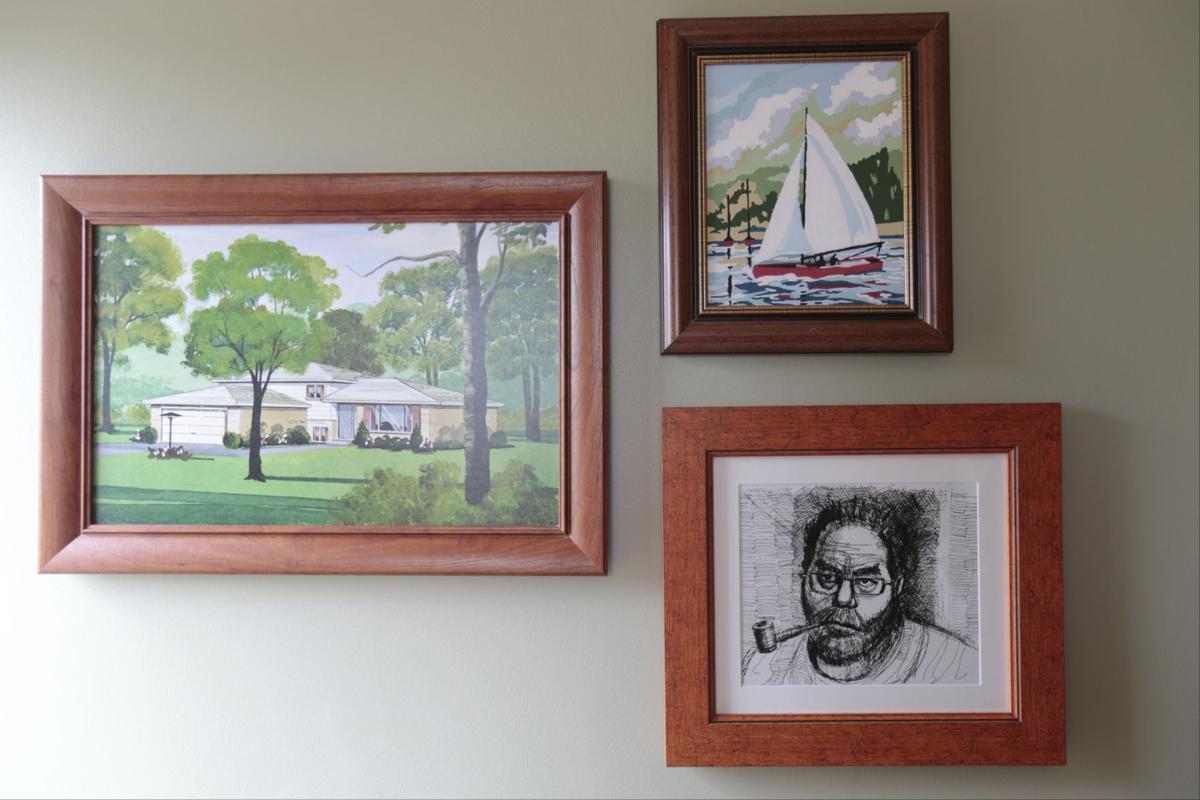 Wooden canoes hang from the lobby ceiling. The hallway carpeting has a pattern that resembles an aerial view of the State Capitol. And some of the suites are named after Grand Lakes University, the fictitious college made famous in the 1986 Rodney Dangerfield comedy "Back to School," a movie filmed in part on the UW-Madison campus.
And for those who need a little more Madison in their stay, ink drawings of "Scanner" Dan Mathison, a recognizable fringe character, hang in every guest room.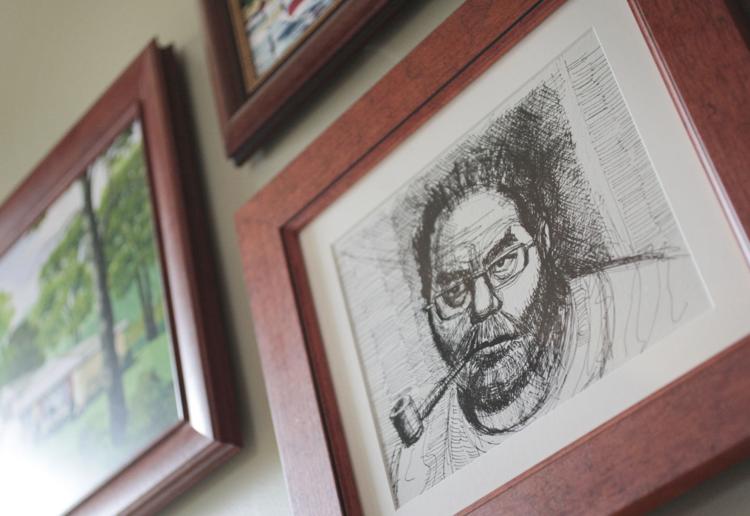 After being closed for three months of renovation, the 72-room hotel at 601 Langdon St., known the last 12 years as Campus Inn, is scheduled to reopen Thursday as Graduate Madison.
The property, a block north of State Street and just a few blocks from Memorial Union, has been completely renovated with each room retooled and a restaurant added to the first floor. A roof-top bar and restaurant replaces the seventh-floor presidential and governor's suites.
The project doesn't add rooms to Madison's tight hotel market but offers another upscale option for Downtown visitors and gives a modern look and feel to an aging property. Room rates start at about $200 a night.
"You're going to know you're in Madison when you wake up here or you stroll through here," said Bill Wellman, 52, hotel general manager. "It's a lot more immersive in local culture and will be a lot more memorable. It's a more full-service experience. We've elevated the product from mid-scale to upscale."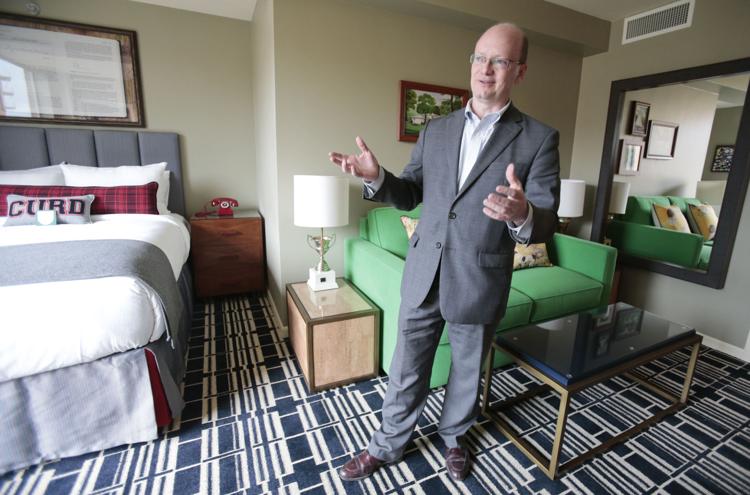 AJ Capital Partners, a Chicago company, owns about 20 hotels in the U.S., Mexico and Caribbean and launched its Graduate concept last fall with the opening of hotels in Tempe, Arizona; and Athens, Georgia. By using $500 million in private investment funding, the company has plans for 15 to 20 Graduate hotels in the next three to five years in college communities throughout the country.
Graduate Madison, with 35 employees and 10 more to be hired by this summer, is at Langdon and North Frances streets near the Pyle Center conference facility and across the street from the 137-room Lowell Center Conference and Lodging facility.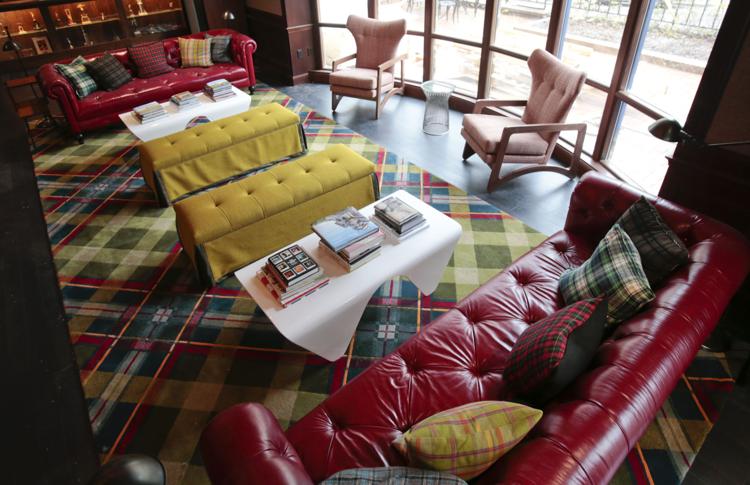 With the closing of the University Inn just off State Street, the Graduate becomes the only private hotel near lower State Street and will cater to academics visiting campus, business travelers and UW-Madison alumni in town for a football game or showing the school to their children. Tourists will also take up rooms.
"It's for those looking for a unique experience," said Wellman, an Illinois native who spent 17 years at Disney resorts. "You can't beat the location."
The Graduate's building and underground parking structure with 45 spaces was built in 1960 and for years was known as Madison Inn. It was converted to Campus Inn in 2003 after a multimillion-dollar renovation just prior to Wellman's arrival. AJ Capital, founded in 2008, bought the 44,600-square-foot hotel in January 2014 for $10.4 million and began work on the property in February.
Leather sofas fill the lobby as do coffee tables stacked with books about Frank Lloyd Wright, sturgeon spearing, deer hunting and the Wisconsin River. The Onion Book of Known Knowledge can also be found.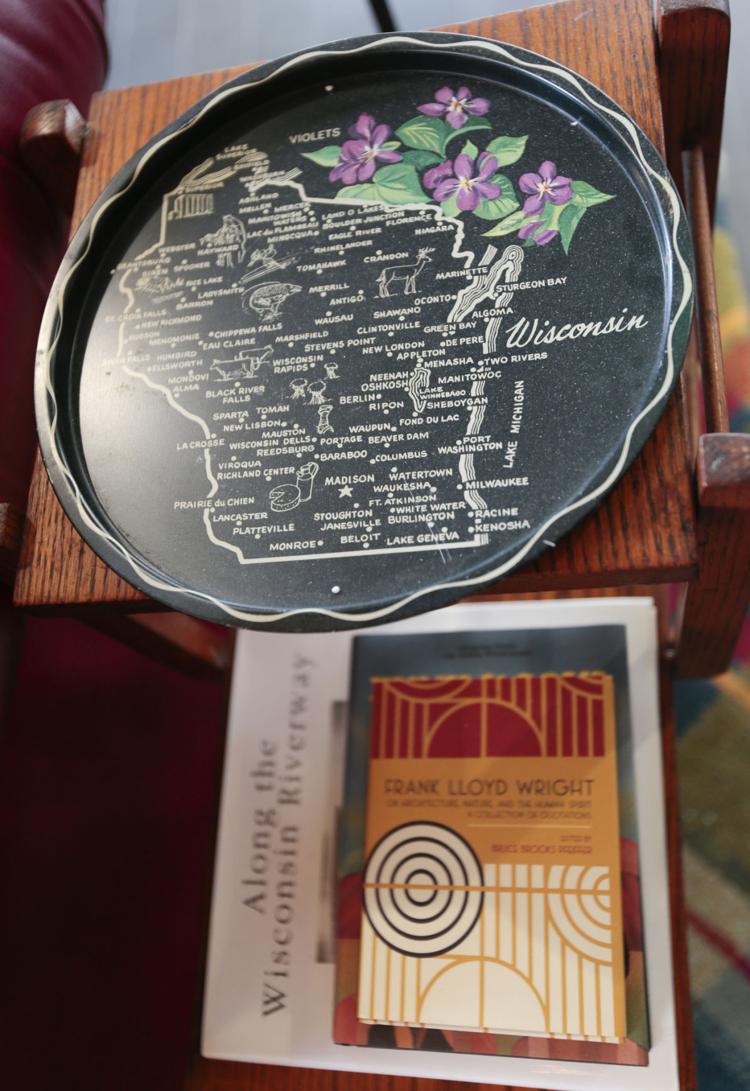 Off the lobby is Portage Pi, a restaurant scheduled to open May 22 that will serve wrapped, filled pastries called hand pies, panini sandwiches, coffee and smoothies. It features a 20-foot-long communal table with four banks of outlets to power laptops, phones and tablets, and is designed to draw in students.
The Madison Blind, a rooftop bar and restaurant set to open July 1, will serve large and small plates, be serviced by an express elevator that can be accessed outside the hotel and offers views of Lake Mendota, Langdon Street, the Red Gym, Science Hall and the State Capitol.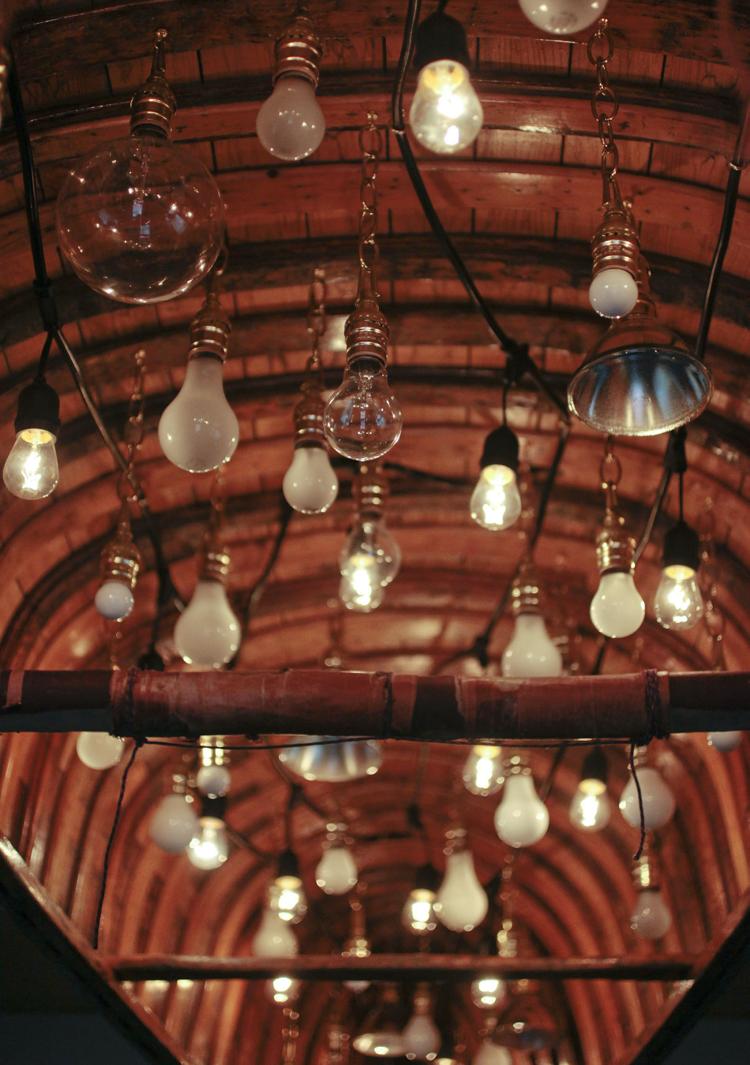 The menu for both restaurants is being created by chef Chris Cubberley, who most recently was at Grillhouse by David Burke in Schaumburg, Illinois, but who has also worked at Chicago Cut Steakhouse and earlier in his career at Adega in Denver and Le Cirque and The Essex House, both in New York City.
"There were several things that excited us about him," Wellman said. "We're lucky to have him."
Be the first to know
Get local news delivered to your inbox!