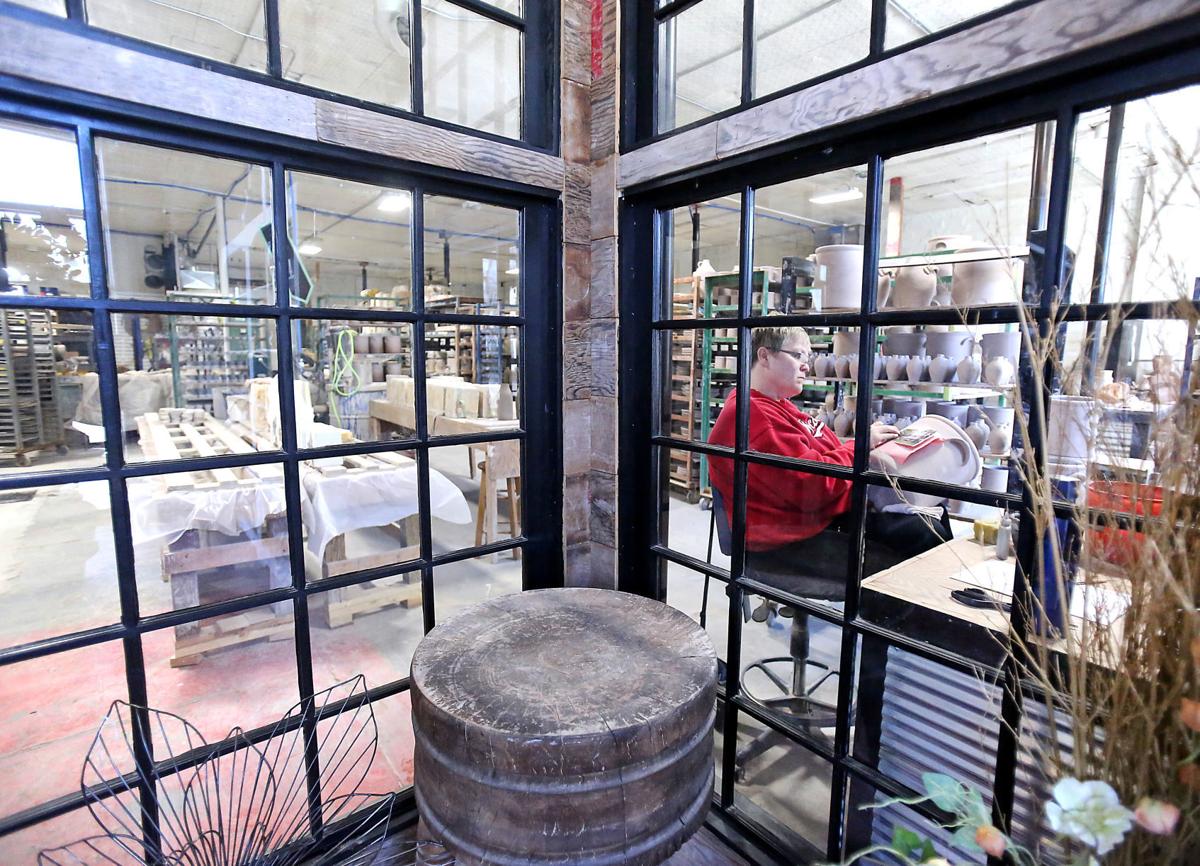 CAMBRIDGE — Major road construction projects in 1998 and 2004 did this village no favors.
The Great Recession from late 2007 to June 2009 didn't help either.
Restaurants and retail shops have come and gone while bus tours haven't been the norm here for well over 15 years.
But there is new energy in Cambridge that could once again make this village — that touts former NASCAR star Matt Kenseth, Lake Ripley and the historic charm of its downtown — a bustling hub for shoppers and tourists.
"It's definitely a hot topic lately," said Sheila Palinkas, president of the Cambridge Area Chamber of Commerce. "We're thrilled to see the growth we've gotten and the interest in the area."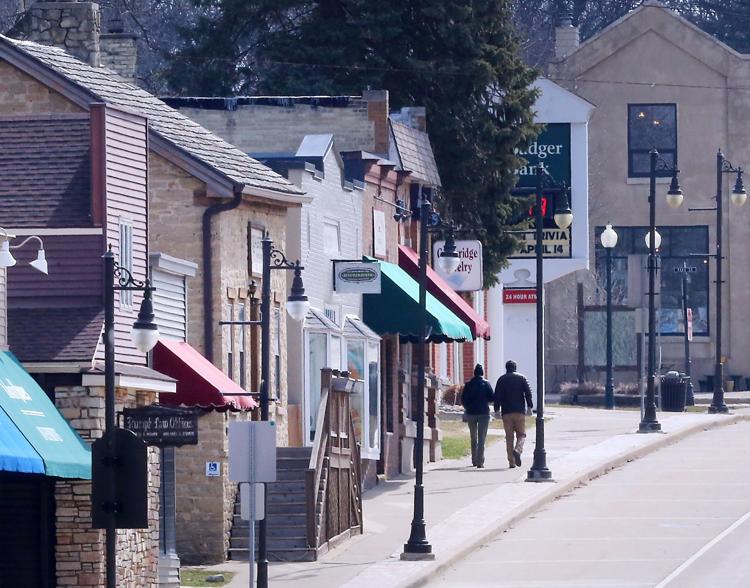 The village's signature business, Rowe Pottery Works, has been reinvigorated and has a new prominent perch on East Main Street.
Other retailers have begun to fill empty store fronts while Plow, a restaurant that opened in 2015 in a former feed mill, serves up locally raised pork and smoked prime rib.
Cambridge is heralded for its schools and is a gateway to CamRock County Park and its network of mountain bike trails, while a more than $30 million development on the village's west side includes a winery, vineyard, distillery and new housing that for two weeks in June will be one of nine stops on the Madison Area Builder's Association's Parade of Homes, its first-ever stop here.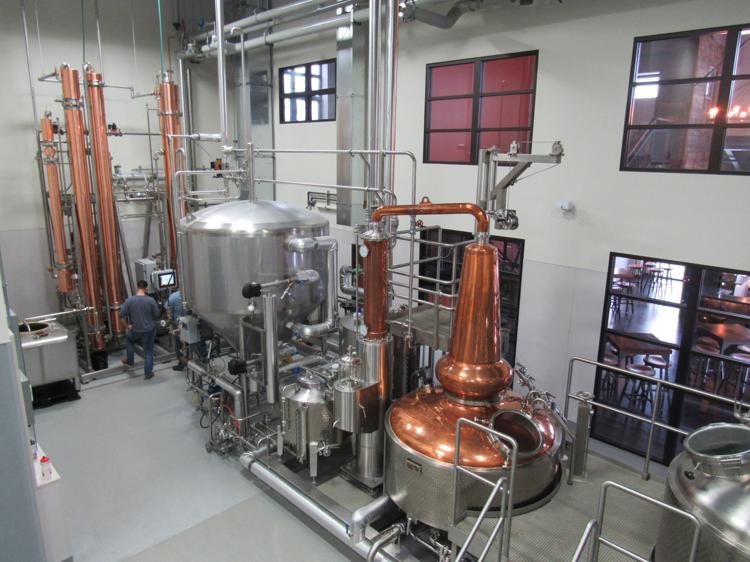 Cambridge may not be fully back, but appears ready for its turn with growth as virtually every other Dane County village and city has exploded with development over the past 10 years .
Leaders here have begun marketing the village's attributes to bus companies, who may be looking for a 90-minute stop while on the way to a casino, a tour of the state Capitol in Madison or a trip to the Fireside Theatre in nearby Fort Atkinson. A pitch is also being made to the Greater Madison Convention & Visitors Bureau to include Cambridge as a possible excursion for those attending conventions.
"We're at a point now where we have enough to offer them to make that short stop," Palinkas said.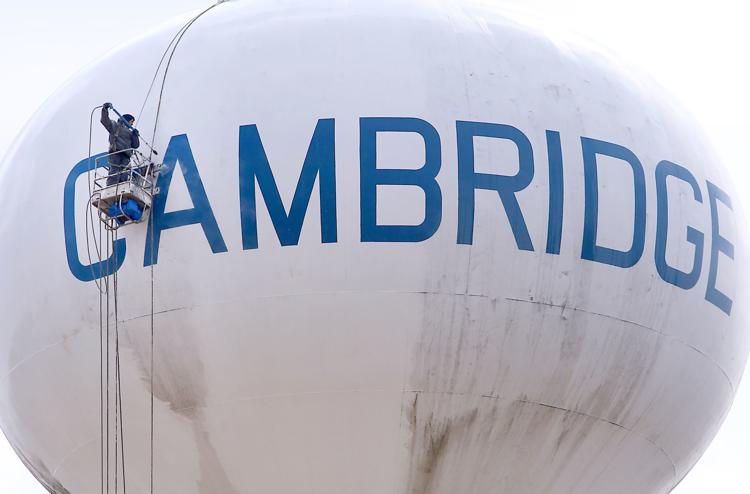 Other plans include creating a promotional video touting the attractions in the village of 1,509 people, installing bike racks and a bike-washing station and building a trail that connects Rockdale to the south with the Glacial Drumlin Trail north of Cambridge. A brewpub is also on the wish list.
Cambridge straddles the Dane/Jefferson county line and for decades has been a rural farming community and a destination for Illinois tourists attracted by 420-acre Lake Ripley.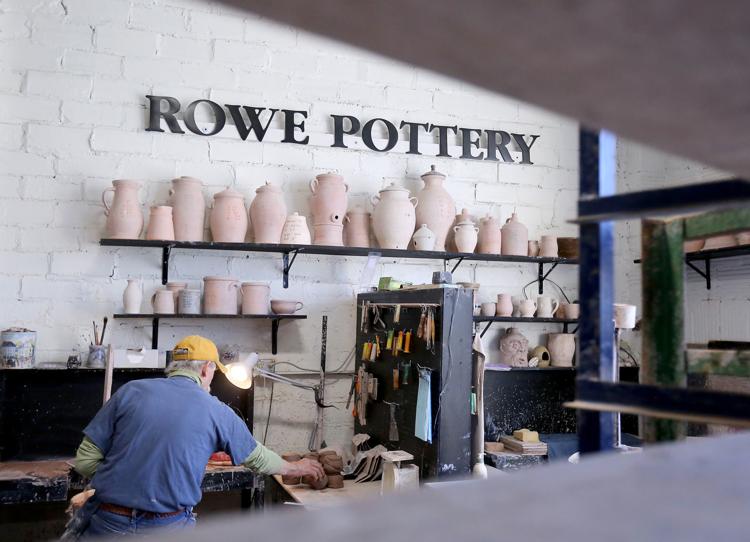 Rowe Pottery a mainstay
More recently, the historic buildings in the village's downtown became a draw for merchants, artisans and restaurateurs, thanks in large part to Jim Rowe, who in 1974 founded Rowe Pottery. He grew his business, known for its salt-glazed pottery, from a one-man operation into a company with 120 employees and a 50,000-square-foot manufacturing facility on the village's west side.
You have free articles remaining.
Other artisans, gift shops and restaurants followed along with tourists. But in 2004, Rowe filed for bankruptcy and sold his company. A new owner tried to revive the business, but by 2013 it was hemorrhaging money and about to close. That's when Bev Semmann, a former Rayovac executive who had been working at Rowe since 2007, assumed the leases, purchased the kilns and retained the Rowe name and the company's 25 employees.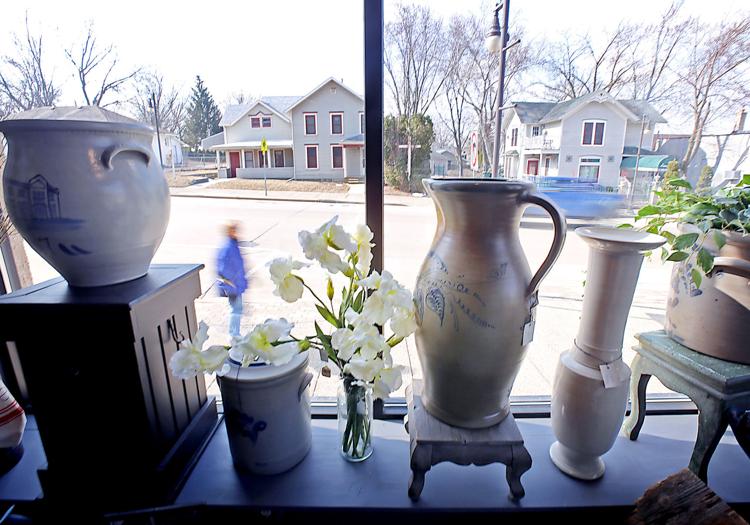 Her latest project has transformed a former tavern that had been housed in a 1920s-era building originally constructed for a car dealership and located across the street from Veteran's Park. Last spring Semmann purchased the 10,000-square-foot building at 110 E. Main St. for $195,000 and used a $30,000 grant from the Wisconsin Economic Development Corp. for a $150,000 renovation. The kilns, designers and potters are now next to the retail operation."I think (WEDC and the village) saw that we could help bring that artisan reputation back to the community with this project," Semmann said. "It's kind of a landmark building they felt was going to help stir other businesses to come to town. There's a lot of open storefronts on Main Street and they want them full."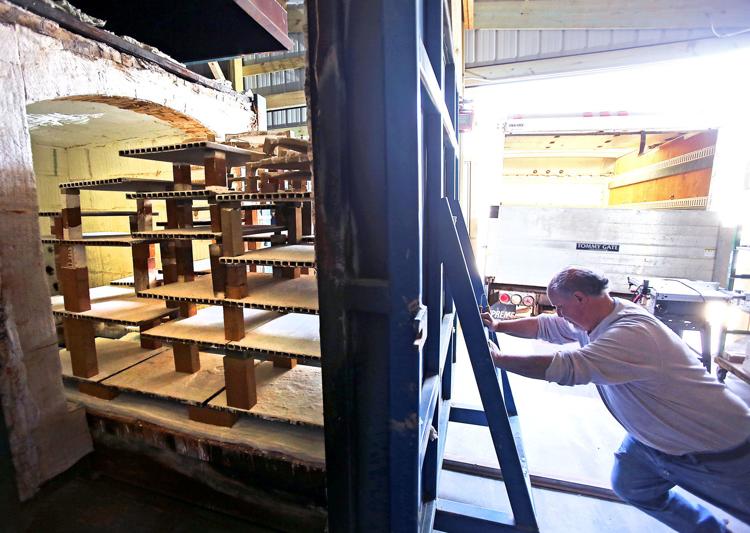 The renovation has exposed large openings from when the building was a car dealership, and Semmann has installed two glass overhead doors that can be opened to allow passers-by on Main Street to watch artisans in action. The 1,700-square-foot store, which accounts for only 10 percent of company revenues, also offers views of production but serves as a showroom for Rowe products, which now include more contemporary pottery. Old pottery boards decorate the walls, the original tin ceiling remains and an addition was put on the back of the building to house a more than 10,000-pound, gas-fired kiln that cost $10,000 just to move a few blocks from the previous Main Street location.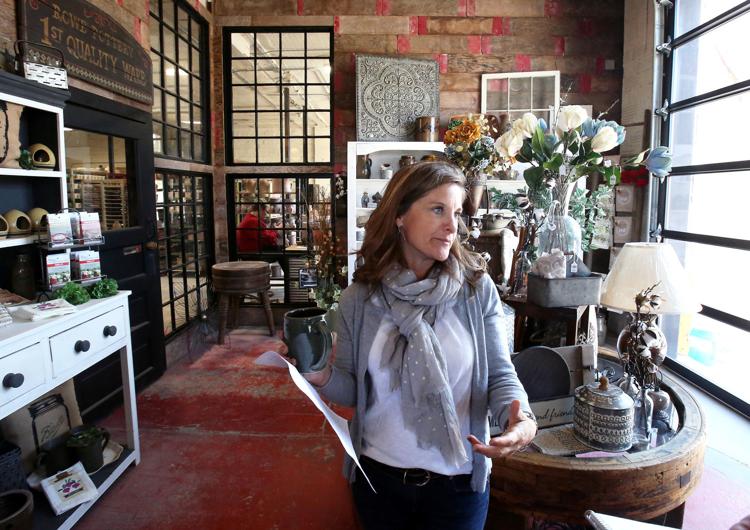 "We really have drummed up a lot of excitement," said Semmann, who believes a balance between tourism and serving the needs of residents is needed for the community to be successful. "Our goal is to put Cambridge back on the map again."
Down the street, Dave Mittlesteadt and his wife, Nancy Sheahan, purchased a limestone building in May of last year. The renovation of the former wagon factory building, constructed in 1892, was completed in October and is now home to their Ruby Rose Gallery, a coffee shop, real state office, an interior decorator, a Wisconsin artist's gift shop and a fresh flower cart.
"It definitely was not what we were looking for, but we fell in love with it immediately," Mittlesteadt said. "We had wanted a small, quaint building of around 1,500 square feet but we ended up with a 6,500-square-foot gem."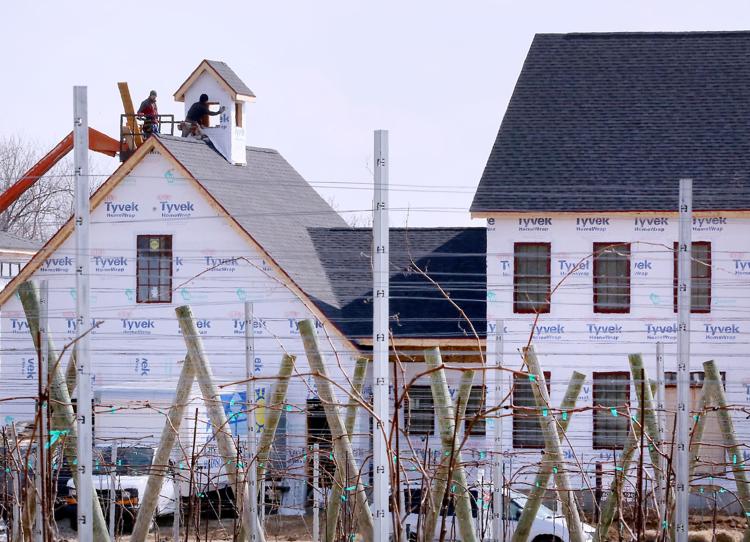 New winery, housing
But it's not just the downtown that is drawing attention. The 73-acre Vineyards at Cambridge is adding a new dimension to the village and is a joint project between Madison winemaker Frank Peregrine and real estate developer Bill Ranguette, of Waunakee. Grapevines were planted in spring 2015, the winery took over the former Matt Kenseth Museum after it downsized and moved to the downtown, and the former museum space is now home to the winery, its tasting room and a banquet facility.
On the northwest side of the development, what could ultimately be one of the largest craft distilleries in the state oozes potential as a major draw and mass producer of whiskey and other spirits. The nearly $7 million, 21,000-square-foot Dancing Goat Distillery is a project by Travis Haase, who in 2008 founded Apple Pie Liqueur; Thomas Maas, CEO of Agave Loco; and his son, Nicholas Brady Maas, who serves as head distiller.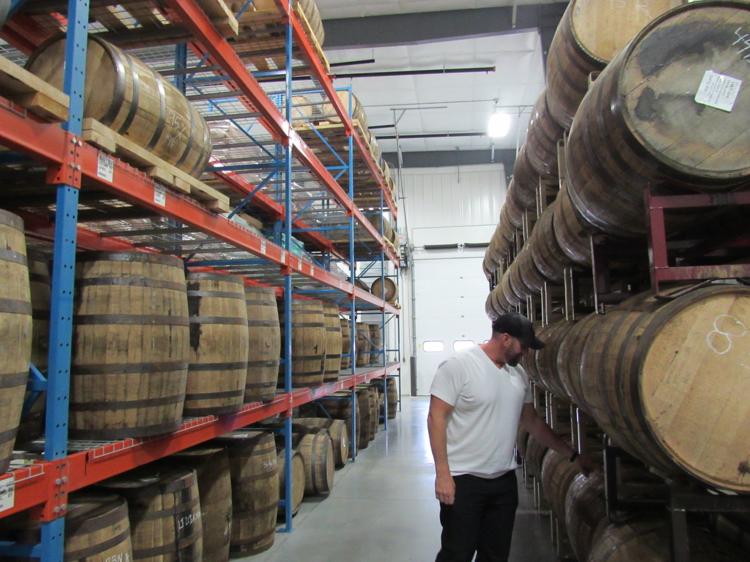 It includes a large tasting room and outdoor patio and features a 240-gallon pot still for small batches that has the potential to produce 150 to 175 barrels of spirits a year. A 68-foot-tall continuous column still, referred to as a whiskey rocket and designed and built in Butte, Montana, can crank out 11 to 12 barrels of product a day. It's supported by two, 1,800-gallon cookers and six, 3,800-gallon fermentation tanks designed to operate 24 hours a day. Production began in December and wooden barrels have begun to fill the building.
"There are great craft distillers, there are great craft breweries in the state and you just have to position yourself for the best product you can make," said Haase, 40, a Monroe native. "We wanted something in a cool, little community. I didn't want to be in an industrial park. This is a good fit."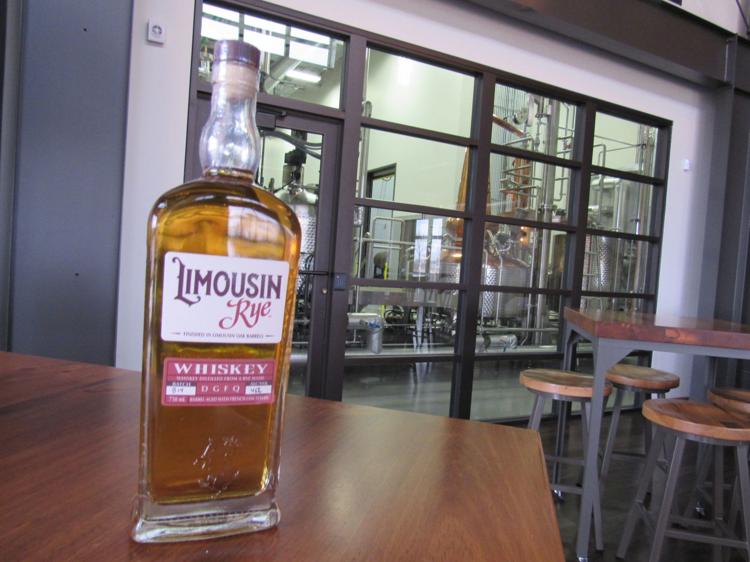 The housing component includes 54 lots. Single-family homes are priced up to $400,000 with estate homes ranging from $599,00 to $900,000. A 20-unit apartment building opened in March and 18 condominiums are planned.
"It's kind of a forgotten little community," Ranguette said of Cambridge. "Once people drive (from Madison) they realize that time-wise it's a very easy drive. It's just getting people to give us a try and see that it's not that far of commute."
"There are great craft distillers, there are great craft breweries in the state and you just have to position yourself for the best product you can make. We wanted something in a cool, little community. … This is a good fit." Travis Haase,
Dancing Goat Distillery
Barry Adams covers regional news for the Wisconsin State Journal. Send him ideas for On Wisconsin at 608-252-6148 or by email at badams@madison.com.