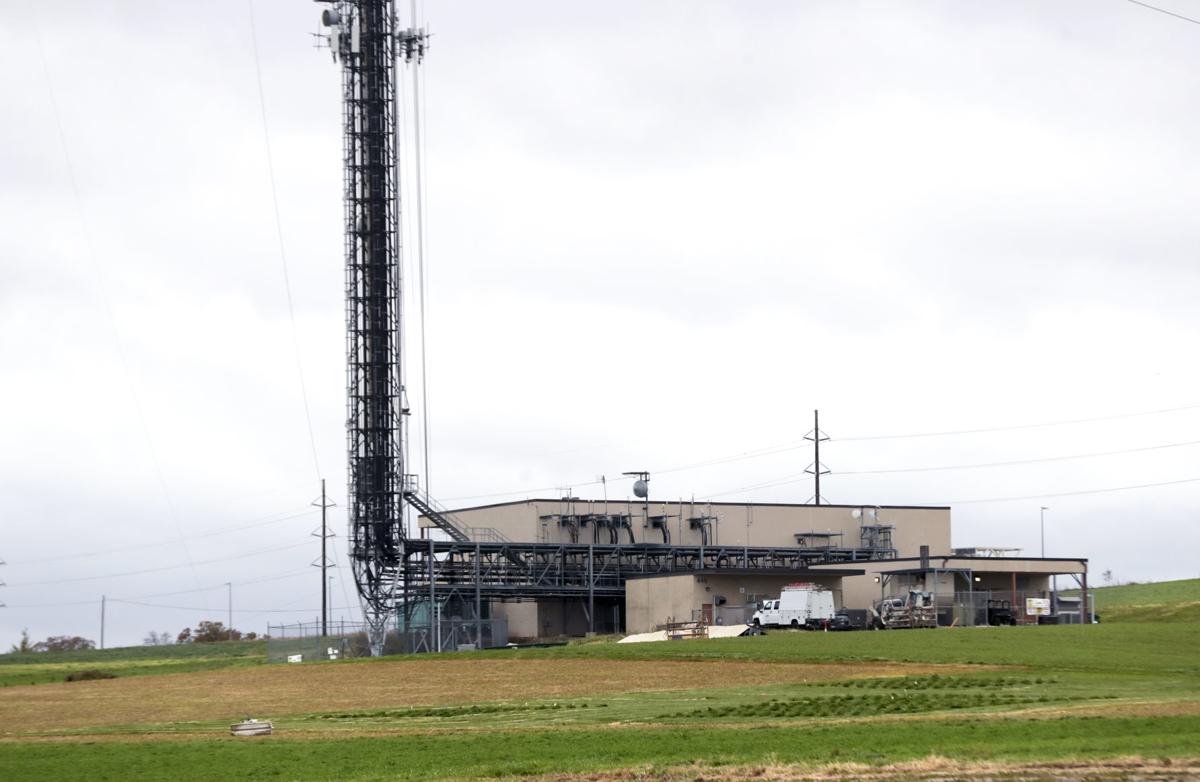 A tower antenna replacement project that has knocked out a couple of broadcast TV stations for many area viewers continues to be delayed.
The group that oversees the Madison broadcast tower on the Far West Side is looking for another crew to take over the ongoing antenna replacement project that was supposed to be done in September, according to an engineer for WISC-TV (Ch. 3), the local CBS affiliate.
University Research Park, which did not respond to a request for comment Tuesday, is no longer working with the power crew that was scheduled to be back on the project on Dec. 2, Channel 3 chief engineer Kevin Ruppert said. The crew had about three weeks of work left once they were back on the project, but the same amount of work remains almost one month later with no new set deadlines in sight.
"They still have three weeks of work to do," Ruppert said. "They weren't able to get a lot done in the last period."
Ruppert said University Research Park is still in the initial stages of trying to get another power crew to take on the tower project at 453 S. Pleasant View Road.
The FCC required Channel 3 and WMSN-TV (Ch. 47) to change their frequencies to make room for new wireless services on Oct. 18.
Since then, Channel 3 and Channel 47, the local Fox affiliate, have been operating from a temporary antenna on the broadcast tower, which does not have the same signal strength as permanent antennas. New antennas compatible with 4K technology have already been installed but are now waiting on transmission lines connecting the antennas to the transmitter.
Some stations are now operating at full power. WIFS (Ch. 57) posted an announcement on its website saying over-the-air viewers in and around Madison can now "enjoy improved signal strength and reliability." Channel 57 and WHA-TV (Ch. 21) were previously linked to the tower project and subsequent signal losses but are no longer affected.
Madison resident Joan Downs has been relying on over-the-air channels since 1990 and said she has never had a problem getting Channel 3 and Channel 47 before. She said the consistent delays and new deadlines of the project feel like "empty promises."
"This is unacceptable," she said. "They are not being accountable with their viewers."
Downs said she did not imagine she would still be deprived of her channels going into the new year, almost three months after the antenna replacement work began.
Channel 47 general manager Eric Krieghoff said viewers with questions or concerns are being referred to its statement online. Krieghoff said the station is "trying to be as helpful and transparent as we can be," and the information provided in the statement is everything Channel 47 can say about the project at this time.
Although Ruppert said unpredictable Wisconsin weather has played a significant part in the project delays, representatives from University Research Park said in November the remaining portion of the tower project, which is installing the TV stations' transmission lines, is less affected by winter weather conditions.
Downs said the TV stations and power crews should have done better at anticipating the weather challenges and planning accordingly, especially in Wisconsin, where "weather is tricky at best."
"How long have you been in Wisconsin?" Downs said.