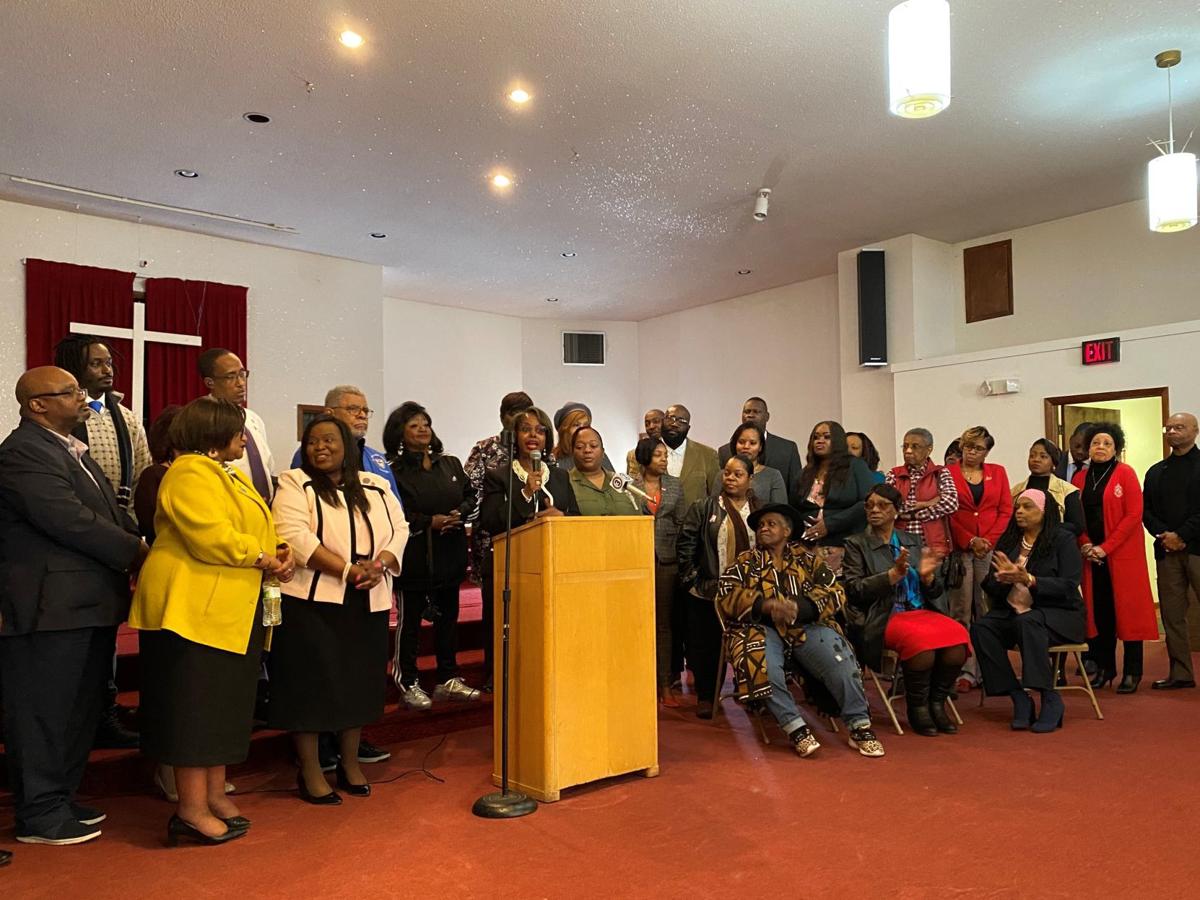 Leaders in the local black community are urging all residents to participate in the 2020 Census next month as part of the effort to end racial disparities in Wisconsin.
"Let me be the first to say that south Madison, this is our time," said Ald. Sheri Carter, 14th District. "It's our moment to be counted in the 2020 Census."
Carter, along with several other community leaders, spoke at Mt. Zion Baptist Church on the South Side Wednesday to emphasize the importance of "100% participation" in the data collection that takes place nationwide every 10 years.
"Participation enables the city to maintain and increase services that we all need and want," Carter said. "We want more funding in our schools, for road repair and so much more."
State Rep. Shelia Stubbs, the first African-American from Dane County elected to the Legislature, said the Census results will affect everyone on a day-to-day basis, so accuracy is crucial.
"2020 is the year that Wisconsin must and should and will do better," Stubbs said. "Taking part in the Census is an act of social justice."
A research nonprofit based at UW-Madison found that Wisconsin has extreme racial disparities, such as white adults being more than twice as likely to hold a bachelor's degree than black adults. The report also found Wisconsin to be the worst state for racial disparities in employment of workers ages 25 to 54 and in unemployment rates.
The U.S. Census Bureau will begin most of its data collection across the country in mid-March. Ninety-five percent of households will get a census invitation in the mail describing how to respond to the 2020 Census online, by phone or by mail, while 5% will have someone from the bureau drop the invitation off in areas where mail can't be received. Less than 1% of households, including more remote or rural populations, will be counted in person.
The results of the once-a-decade count are used in many ways at the local, state and federal level, according to the U.S. Census Bureau. The data determines the number of seats each state has in the U.S. House of Representatives, state and congressional district mapping and federal funding for more than 100 programs, including Medicaid and the Supplemental Nutrition Assistance Program, known as SNAP.
The Census kick-off event at Madison's largest historically black church was just one of the ways local and state leaders are reaching out to all communities to make sure everyone is represented in the 2020 count.
Corinda Rainey-Moore, who works with Kids Forward, said she is on three committees at the city, county and state levels all working on getting a complete count for the Census this year.
"Often times you hear in our community that they don't see us, that we're invisible," Rainey-Moore said. "If you're not counted, you are invisible because the dollars follow the numbers."
Because of the racial and economic disparities in Wisconsin, it is important for the Census to reach every nook and cranny to make sure all voices are heard, she said.
"We have these disparities in Wisconsin, but the goal is to make sure we are counted in the Census so we can get more resources and eliminate these disparities," Rainey-Moore said.
Be the first to know
Get local news delivered to your inbox!