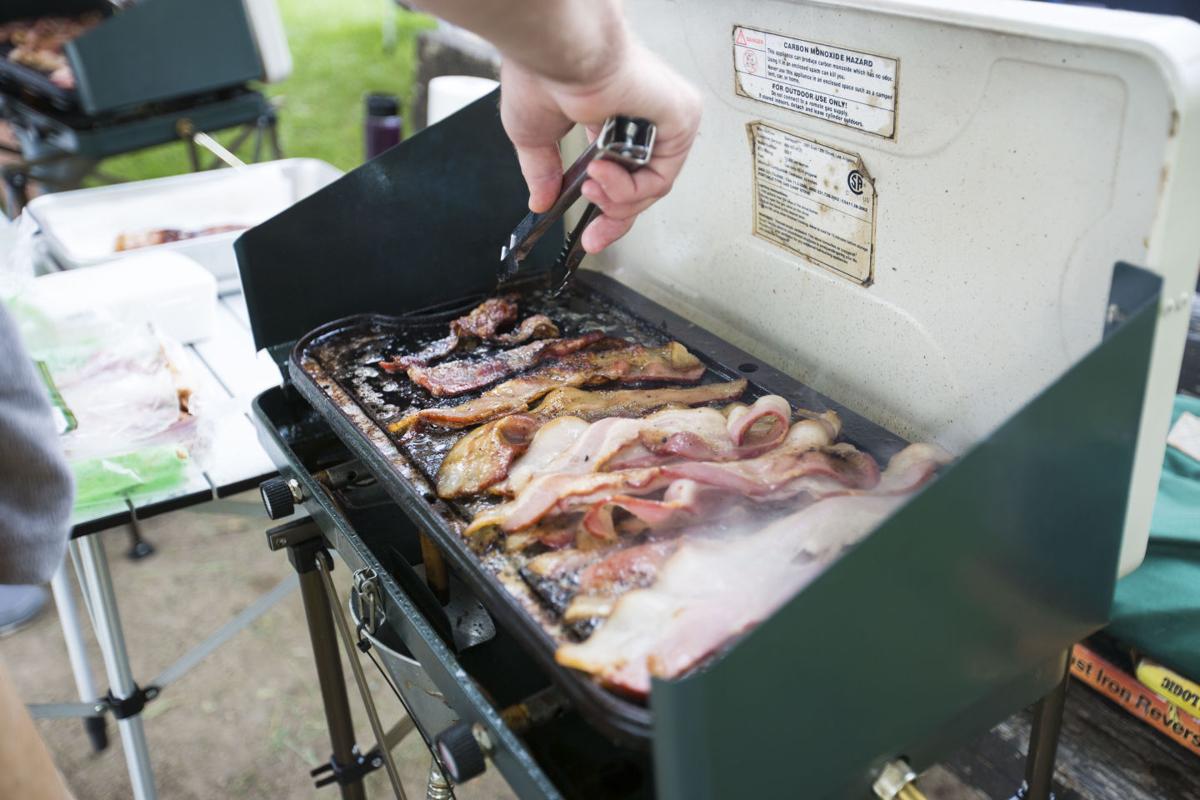 What better way to bike to work than munching on a just-fried slice of bacon?
To celebrate bicycling and food, Planet Bike will be serving up doughnuts, coffee, organic fruit and bacon, of course, to commuters and others heading to work, play or whatever, along the Capital City Trail between Monona Terrace and Broom Street.
You have free articles remaining.
The free goodies are being served up between 7 a.m. and 10 a.m.
This is the 11th year for Bacon on the Bike Path, first starting in 2007.