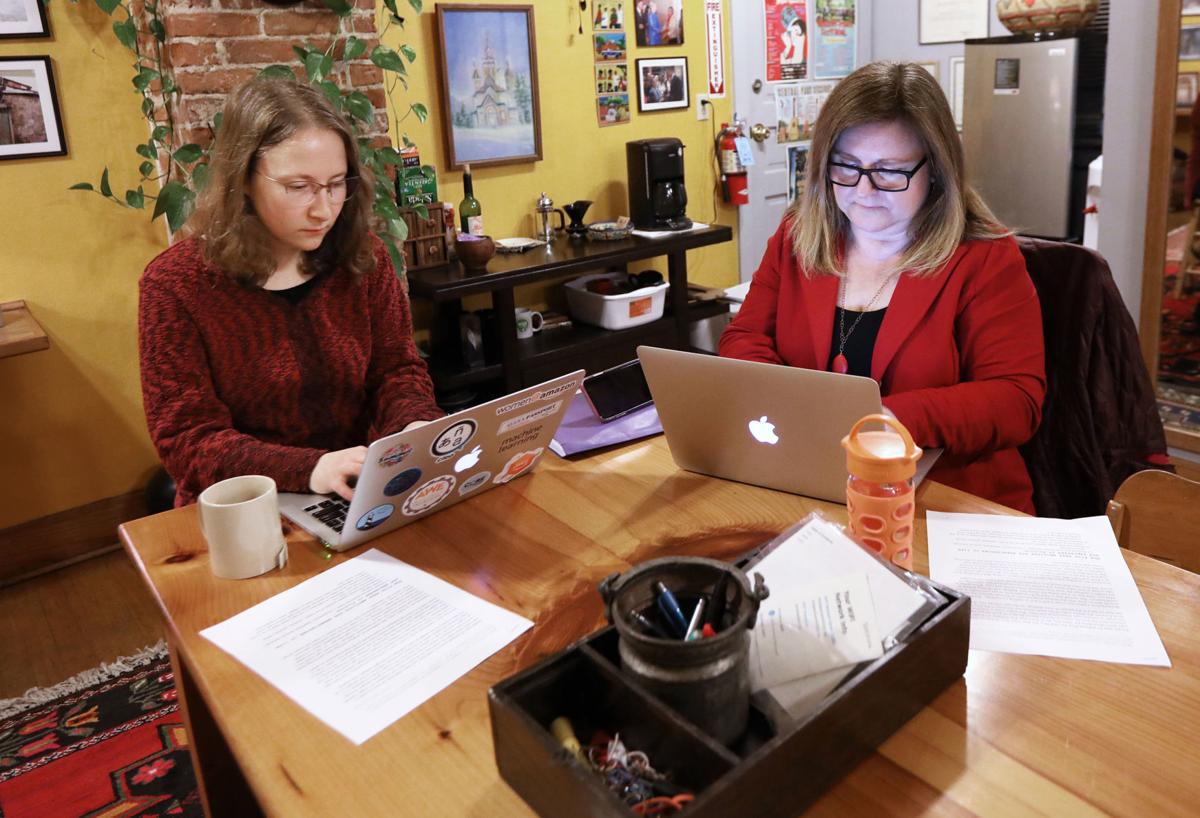 The standard image of a novelist in popular culture is a quiet near-recluse, hunched over a typewriter in a home office lined with overfilled bookshelves. While that might be the ideal for some writers, many find the solitude of writing lonely and search for others to form a writing community.
Write-ins help fill that need for community while also giving writers opportunities to share their work, learn from each other and plan times to actually sit down and write.
"The two things writers need are a deadline and a sense of community," said Rita Mae Reese, literary arts director for the Arts + Literature Laboratory. ALL has been hosting monthly write-ins for about four years, she said.
November was an especially busy month for write-in hosts and many writers. This year marked 20 years of National Novel Writing Month, an international project known more commonly as NaNoWriMo. In Madison and around the globe, thousands of writers challenge themselves to write a 50,000-word novel in the 30 days of November.
ALL, which usually hosts one write-in a month, bumped that up to three in November. But it's not just ALL that supports writers during NaNoWriMo.
NaNoWriMo also has a nonprofit organization, which formed after the original challenge in 1999, and sponsors an online social media platform, writing planner and tracker, and write-ins around the world.
Emma Cobb, a librarian at the Verona Public Library, is the NaNoWriMo municipal liaison for the Madison area. She held seven write-ins for area writers through the month and also helped organize a kickoff party on Nov. 1 and a closing party Dec. 1.
Cobb has written in different genres each of the past five years she's participated in NaNoWriMo, she said. These have included autobiographical work, fantasy and science fiction stories. This year, she worked on a novel about women's issues, but 25 days into the challenge, she only had about 35,000 words down.
"I'm hoping I can catch up with having Thursday and Friday off," Cobb said. The extended holiday weekend is often a time NaNoWriMo writers use to catch up to word counts, she said.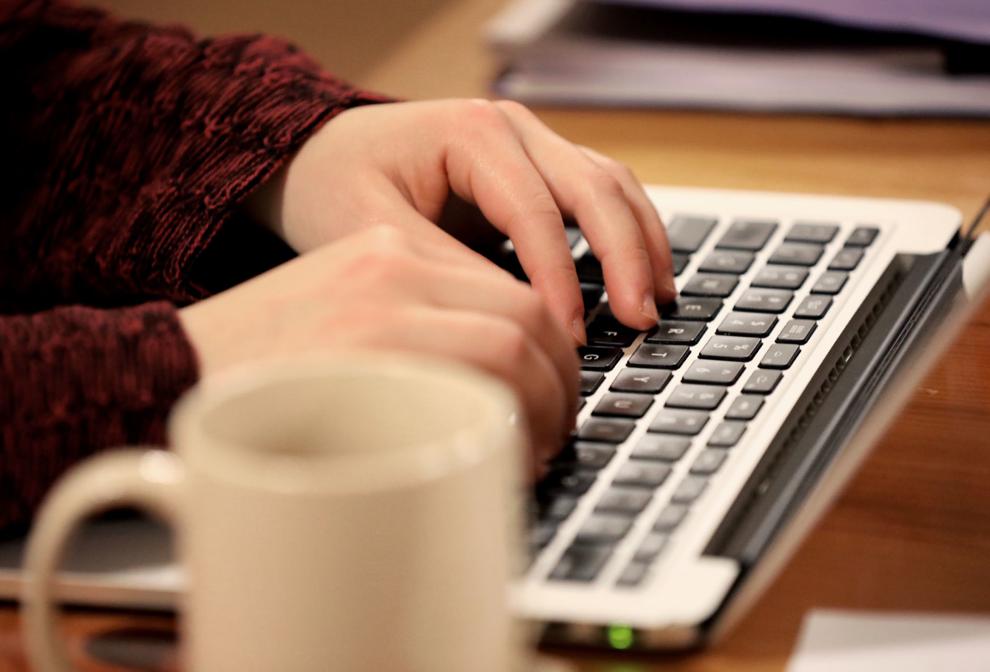 People from many different backgrounds come together for NaNoWriMo, Cobb said. When professionals come from a wide array of fields, the writing community benefits because writers can draw upon one another's expertise. A fantasy writer looking to incorporate themes of Medieval Europe may ask a historian for advice, or a science fiction writer can ask a physicist about theories of space travel.
"Sometimes it's better to talk to a real person than to go to Google," Cobb said.
Write-ins year-round
Cobb also meets about once a week with a small group of other writer friends to work on individual projects. They don't often share their work with each other, but she said the camaraderie keeps her motivated.
Even though each writer is living in his or her own world with their own works in a write-in, attendees are often open and willing to offer support, ALL volunteer Jessica Gilkison said.
"It allows me to feel connected to something, a part of something, even though I'm working on my own thing," Gilkison said.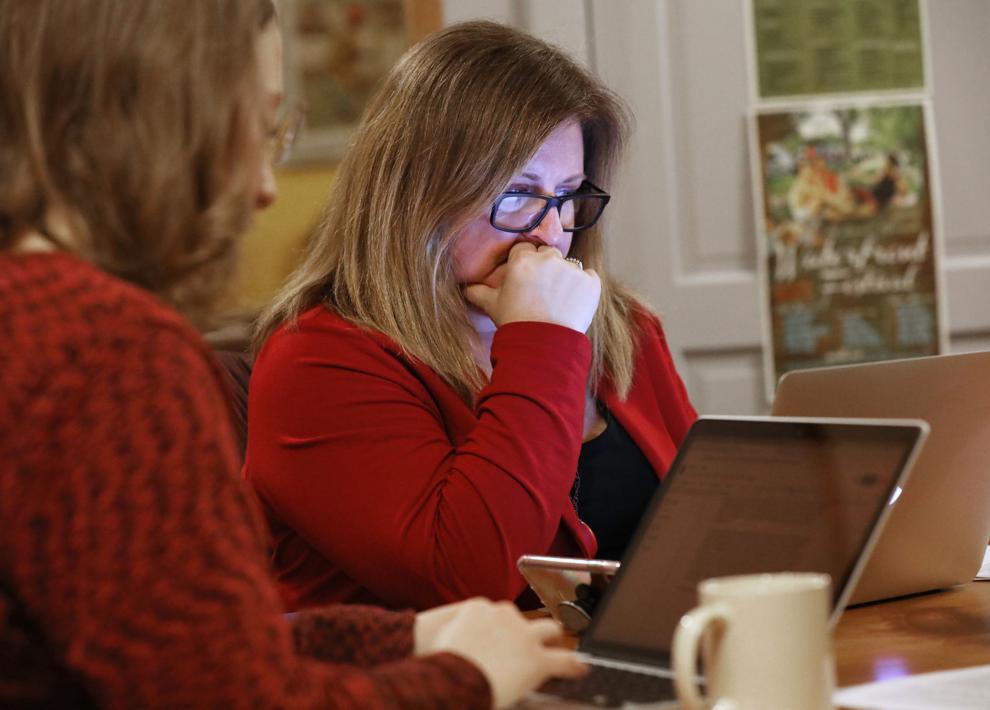 Write-in organizers and participants say knowing that everyone around you is working on a novel, short story, poetry or other literary work is motivation to put your own words down on paper — or more often, type your own words onto your computer.
"You don't sit around and wait for inspiration," Reese said. "You sit down and work."
NaNoWriMo also comes with a deadline — something many writers say motivates them more than anything else, novelist and retired UW-Madison professor Judith Claire Mitchell said.
"Sometimes my students would tell me, 'I only ever produce anything on a deadline,'" Mitchell said. She would then sarcastically tell those students that they are the only writers to ever feel that way.
NaNoWriMo participant Antonia Gunnarson, a freelance costume designer, said the deadline, even without consequences, helps her focus on creating a full story rather than analyzing the details of every sentence.
"It's really shut off the critic and just do it," Gunnarson said of the NaNoWriMo mentality.
Mitchell told writers at an ALL event early in the month that writing a novel is a difficult task, one that can take many years. Trying to complete one in 30 days may not be possible for all who try — according to NaNoWriMo's website, of nearly 800,000 novelists who have signed up through the website, only about 368,000 novels have been completed.
"We're building a world and populating it," Mitchell told writers at an ALL write-in. "It may have taken God seven days to do it, but for most of us, it takes a lot longer."
[Editor's note: This story has been updated to correct the spelling of Rita Mae Reese's last name.]