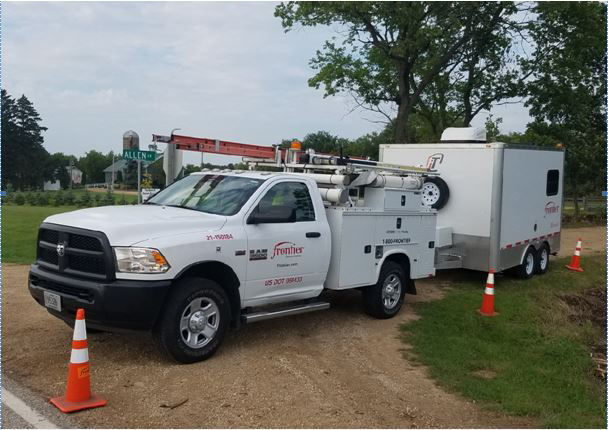 Michael and Janet Feehan do not live in the bustling metropolis of, say, Chicago or Madison or even Dodgeville.
So unlike their urban brethren, they do not enjoy the kind of cell tower coverage that would allow them to rely solely on their smartphones — a reality that, for more than a month, Frontier Communications did not seem to fully appreciate.
The Feehans emailed SOS on Oct. 14 to say that their Frontier landline went out Sept. 18.
"We have spent hours attempting to speak to someone or trying to work our way through their automated voice systems in an effort to just get a clear answer on when we could expect service," they said. "As of this morning, we still have no idea what the actual status is regarding any type of repair other than 'a power outage.'"
The Feehans live about nine miles north of Dodgeville in an area where cell phone coverage is "very limited," they said. To get a signal, they are forced to "stand outside in a specific spot (in the rain) or drive our car to the top of the surrounding landscape."
Since their home security system is connected to their landline, that wasn't working either.
Numerous inconveniently made calls to the company had resulted in little information about when they could expect to be reconnected.
You have free articles remaining.
"To date we have not received any notification with the exception of a few text messages stating they would be working on the issue and someone 18 years or older would need to be home at the time of repair," they wrote. "Can you imagine having someone 18 or older waiting around for days on the off chance someone might show to fix the problem?"
SOS emailed and called Javier Mendoza, Frontier vice president of corporate communications and external affairs, on Oct. 21 and emailed two of his associates on Oct. 23. One of the latter, Bob Elek, responded that same day promising action.
And for once, the action was swift.
"We fixed the Feehans' phone service today," Elek let SOS know on Oct. 24, "repairing a faulty section of underground cable and providing them credit for time out-of-service."
A call to the Feehans confirmed the good news. Whereas before the phone just rang and rang, on Oct. 25, the Feehans' answering machine clicked on.
"I'm still very angry that they did not take care of this sooner, did not keep us apprised of any developing situations and that the hours of being on the phone with Frontier 'technicians' yielded no answers," Janet Feehan said Oct. 25. "They know they have you over a barrel since they are the only ones serving the area."
She said the company has offered to waive two months of its "service fee," and so far has deducted $55 from their bill.