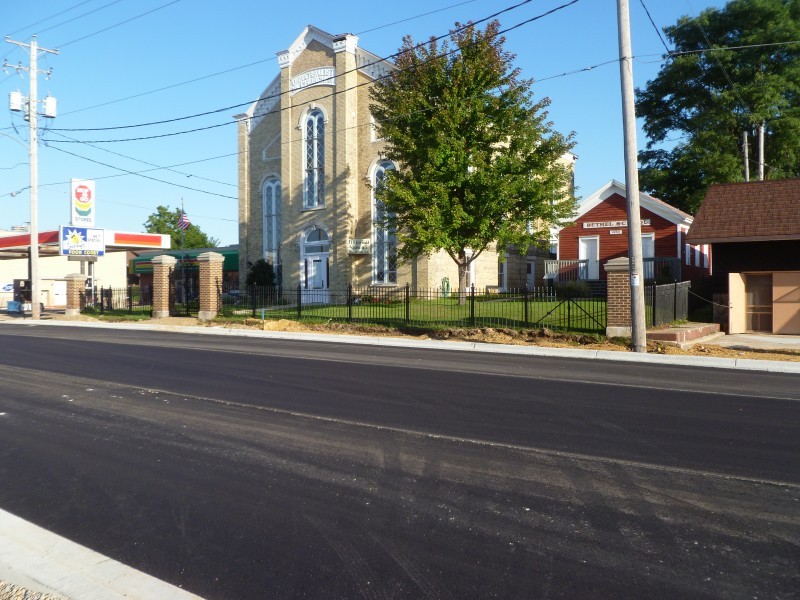 One would think it would be difficult to swindle a historical society. Such entities have seen everything, remember everything, document everything, have been around forever.
So when Christie Strait of the Green County Historical Society contacted SOS, her mysterious complaint was taken quite seriously.
Since 1969, Light Impressions of Santa Fe Springs, Calif., has been selling what SOS calls boxes and what historical supply purchasers call "archival" supplies. Museums, galleries, professional photographers and the like were steady customers, eager to buy the company's TrueCore Fliptops and Dropfronts, made from the type of materials that can protect valuables from earth, wind, water, heat and, most important, age. 
Green County Historical Society, located in the old Universalist Church in Monroe, bought its supplies from Light Impressions, the same trusted place the Wisconsin Historical Society shops.
Last July when the society needed to protect a batch of old studio photographs and the like, it turned to that company and ordered 17 boxes of various sizes, for the sum of $301.32, including shipping, which was promised within two business days for "in stock" items. The bill was paid with a society member's credit card.
Nothing arrived. Over six months, excuses were presented: There had been a fire, or a storm, the warehouse was ruined, the business was sold, all items are on back order. Still, nothing. Having waited long enough, Strait called SOS and SOS called Light Impressions.
Bernard Findley, the CEO of Light Impressions and an umbrella company called New Century Direct, apologized. The latter company was set up nearly three years ago as an online sales and marketing company for Light Impressions and another trusted name, Century Photo.
Findley said the company was "in the middle of a reorganization," but a new call center was up and running. He noted, vaguely, some "senior lending difficulty," and said the company was "downsized, regrouped and rebuilding." At that, SOS lost most hope for Green County's boxes.
But, said Findley, Green County would get its order in six weeks, if they still wanted it. Strait said they did.
SOS discovered hundreds and hundreds of complaints about Light Impressions from all over the country, from institutions and people who were longtime customers. The Better Business Bureau issued a special alert about Light Impressions and Century Photo last June, and if the Green County Historical Society had done a little Internet searching or if similar organizations had shared information before ordering, it probably never would have made that order.
SOS then discovered the Wisconsin Historical Society had similar disappointing dealings with Light Impressions. So Strait said she wanted to get the word out to other, small historical societies which can little afford losing money on archival supplies. History, she hopes, will not repeat itself.
SOS is pessimistic about this promise being fulfilled, but we're breaking our rule of waiting for an outcome because complaints have stacked up against this company while everyone waited for someone else to say something.
Christie Strait didn't wait, and neither will SOS.
Be the first to know
Get local news delivered to your inbox!