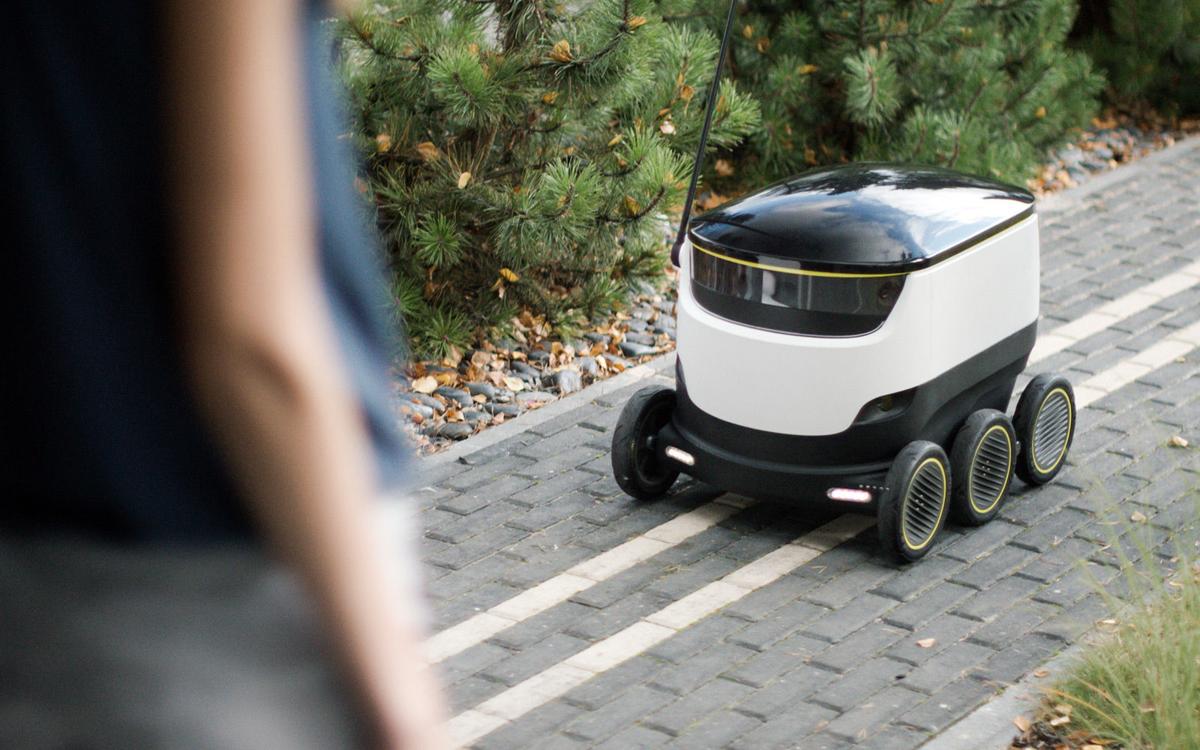 Q: How will the UW-Madison food delivery robots fare this winter?
A: If the sidewalks are safe for pedestrians, they will be safe for the Starship Robots that are currently delivering food to students on UW-Madison's campus, said Peter Testory, director of dining and culinary service for UW Housing.
On days when there are blizzards or icy conditions that would make the sidewalks unnavigable for people, the delivery robots will not operate. When students go on the app to order food, it would show that the marketplaces are closed, Testory said.
The robots were created in Estonia, a small country in northern Europe that has similar weather conditions to Wisconsin. Testory said they were made with a low profile and wheels that have traction so that they could handle the weather there, and they should be able to handle it here.
And unlike some students who take the bus up Bascom Hill instead of walking, the robots are even durable enough to make the trek up the iconic slope.
Testory said he does not expect the bots to be sliding out of control down an icy Bascom Hill because if conditions are that slick, UW Housing will probably pull the robots back.
You have free articles remaining.
So far, Testory said there have been some instances where robots have gotten stuck around campus, but most of the time a human has been kind enough to help them out so housing staff doesn't need to go out and retrieve them.
If the robot can't continue on its programmed path, a human can take over remotely at any time.
"We have not had a robot that has had to have been rescued yet," Testory said.
During the snow storms that have already happened this year, Testory said, the sidewalks had already been cleared by the time the robots needed to be deployed because they were on a shortened schedule.
Asked if he has any concerns about how the robots will fare this winter, Testory said, "I do not."
"It will be exciting to see how they handle the Wisconsin winter," he said.