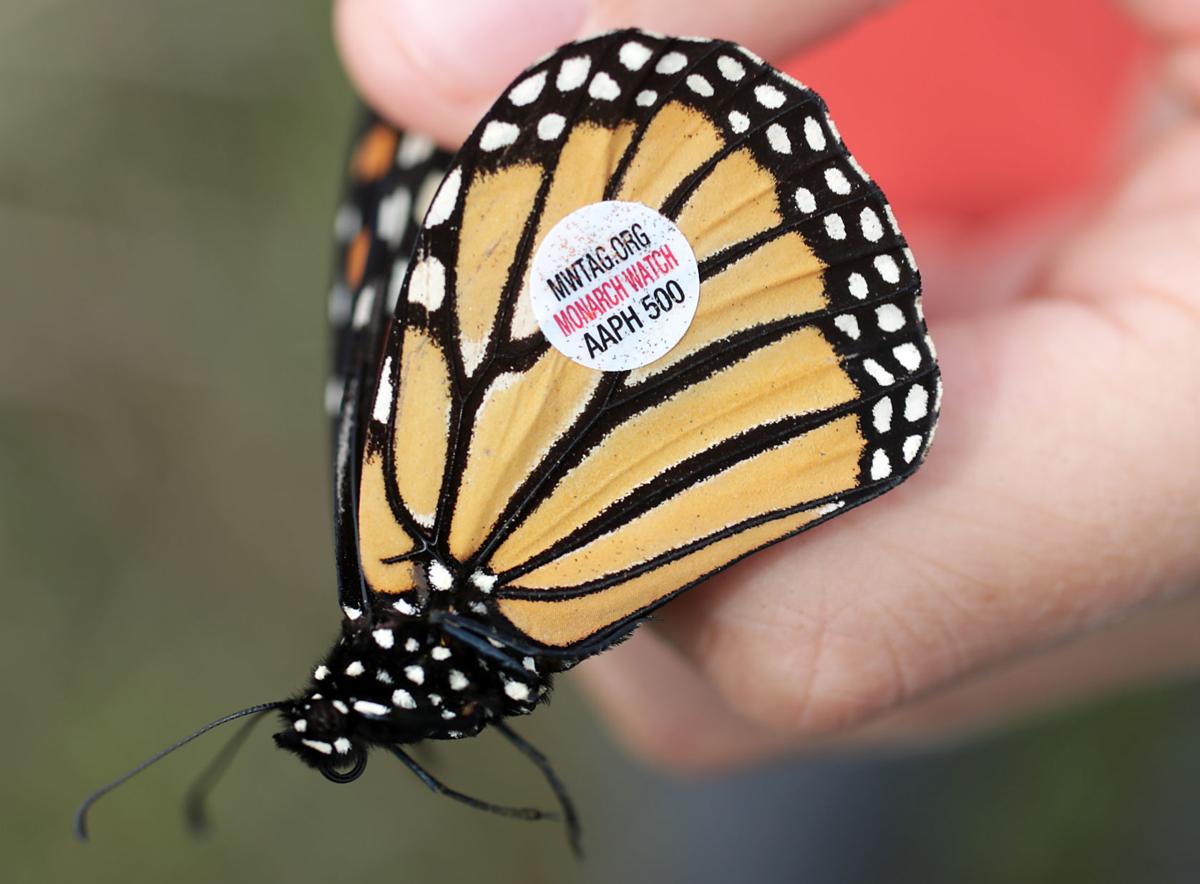 Q: Will a butterfly die if you touch its wings?
A: No, but butterflies should still be handled carefully, said Matthew Reetz, executive director of the Madison Audubon Society, which organizes monarch butterfly tagging.
The idea that just touching a butterfly's wings will cause it to die is an old wives' tale, Reetz said.
"You gotta be careful with every butterfly you have in your hand, but if you're doing so in a very gentle way then I think you're going to be fine," Reetz said. "Monarchs, in particular, are a very hardy species and they do not suffer at all from us handling them."
A butterfly's wings are covered in scales, which are shed over time as part of the insect's life cycle, Reetz said. For some butterflies, the scales can come off if you touch the wings, which can cause some damage but won't kill the butterfly.
"If you're holding a butterfly very gently, you typically will not lose a lot of scales, and it won't damage the butterfly's wings," Reetz said.
Reetz said overall, even more sensitive butterflies are "pretty sturdy." He pointed to some that have gotten chunks taken out of their wings from birds and still survived to fly about.
You have free articles remaining.
And monarchs are even tougher, Reetz added. Touching monarchs' wings does not cause them to lose scales.
"When you grip them in your fingers for monarch tagging, for example, or for other research projects, the scales do not come off in your fingers," Reetz said.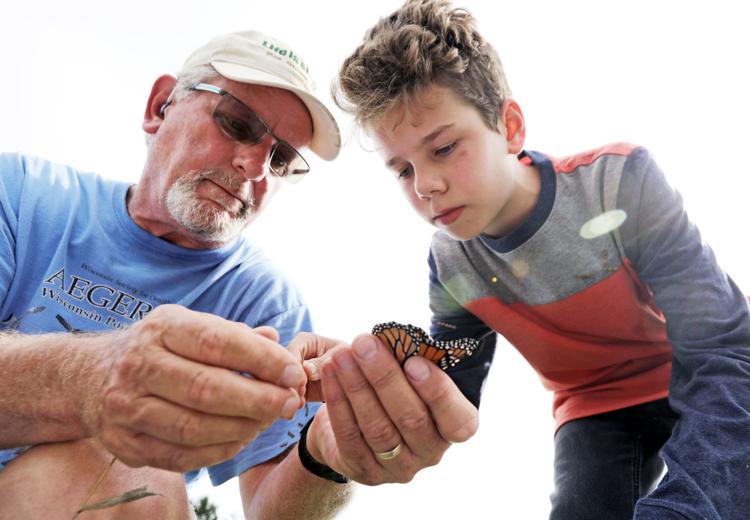 The Madison Audubon Society has been tagging monarch butterflies since 2012 and reporting data to Monarch Watch so the monarchs' migration south to Mexico can be monitored.
Each butterfly is tagged with a lightweight, circular tag with an adhesive backing that has a unique code. This allows the butterfly's origin to be identified if it is recovered in Mexico.
Reetz said the data gained by tagging monarchs helps with preserving the species. According to the U.S. Fish and Wildlife Service, the monarch butterfly is at risk.
"Its very fortunate, too, that we're able to handle them because a lot of the work that we're getting done through handling them and tagging them is contributing to their overall conservation in North America," Reetz said.