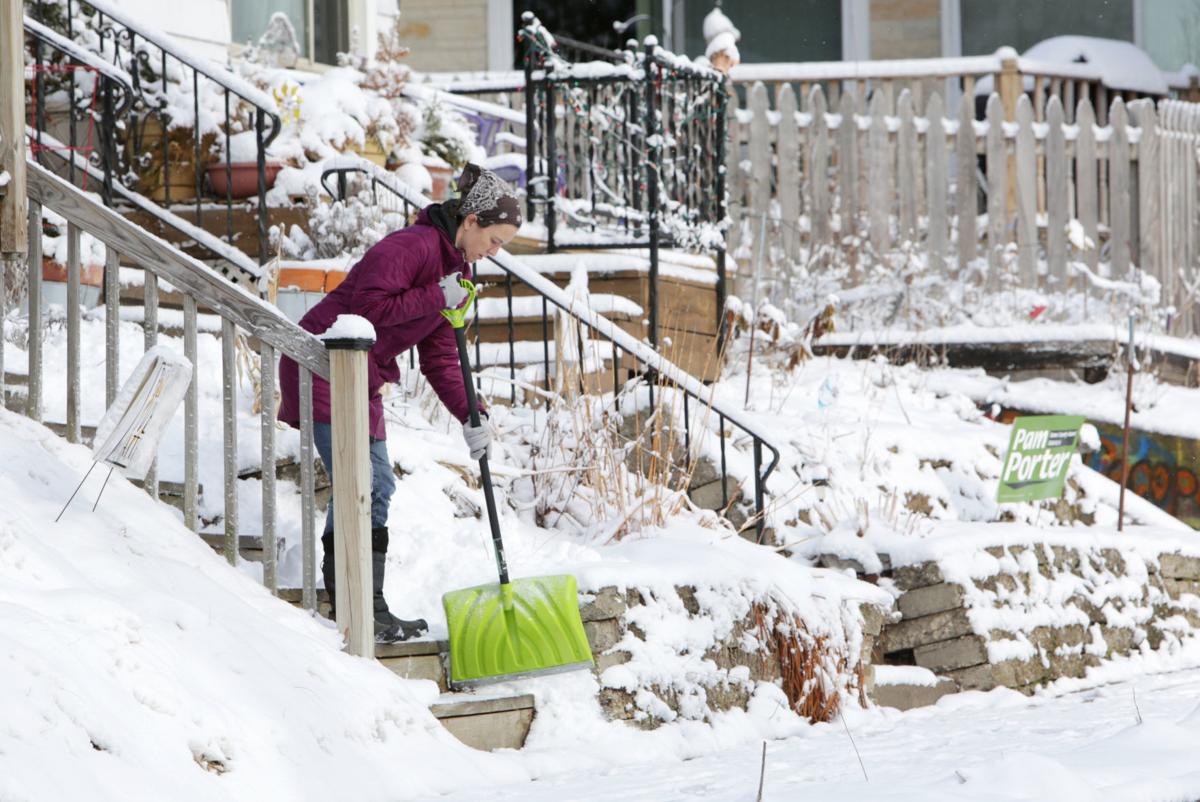 Q: Who is responsible for removing snow on the sidewalk in front of my house?
A: With the arrival of snow and ice in the Madison area comes the task of removing that accumulation from sidewalks, driveways, streets and parking areas.
In Madison, clearing public sidewalks of snow and ice falls to property owners adjacent to that sidewalk, according to the city. Owners with property on a corner must also clear curb ramps.
Sidewalks must be cleared, edge-to-edge, by noon the day after snow or ice accumulation.
If ice has formed and can't be removed, residents have to spread sand, salt or another substance so the ice isn't dangerous, the city said. The city offers free sand at multiple locations throughout Madison.
You have free articles remaining.
Property owners who don't clear the sidewalks risk a $20 to $50 fine for a first offense and a $30 to $100 ticket for subsequent violations, according to Madison's Code of Ordinances.
If a property owner won't be home, they must arrange to have snow and ice removed if there is any accumulation, according to the city.
Send questions to: justaskus
@madison.com; Just Ask Us,
P.O. Box 8058, Madison, WI
53708.