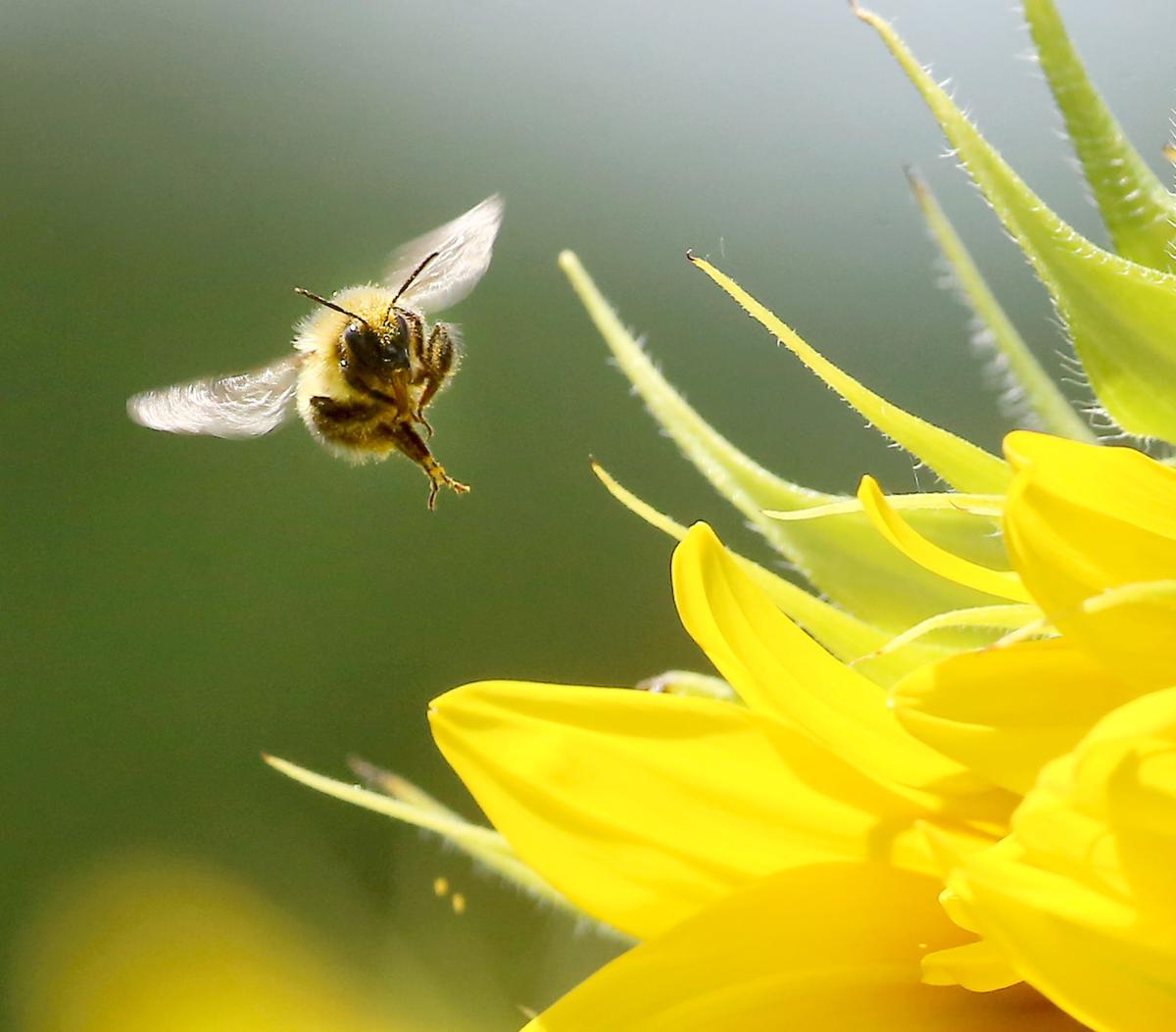 Q: What can I do to help declining bumble bee populations?
A: Bumble bee populations have been declining because of loss of habitat, disease, insecticides and changing climate, but there are ways to protect them from endangerment, UW-Madison Arboretum outreach specialist Susan Carpenter said.
Carpenter suggests three main ways to encourage bumble bee populations. You can grow native plants that provide pollen and nectar through the season, maintain or create a habitat for bees to nest in — including loose soil, rock piles and compost— and avoid using pesticides.
There are several vulnerable bumble bee species in Wisconsin, Carpenter said, including the yellow bumble bee, the yellow-banded bumble bee and the American bumble bee.
Wisconsin is also part of the rusty-patched bumble bee's home. This was the first bumble bee to be listed for protection as an endangered species.
Carpenter said rusty-patched bumble bees aren't the only species that deserves conservation efforts. More than a fourth of North American bumble bee species are vulnerable to extinction.
Bumble bees are essential to healthy environments because they are key pollinators for crops as well as wild flowers, according to the Xerces Society for Invertebrate Conservation.
The UW Arboretum has a native plant garden that offers tours and opportunities to learn more about bumble bees.
Be the first to know
Get local news delivered to your inbox!