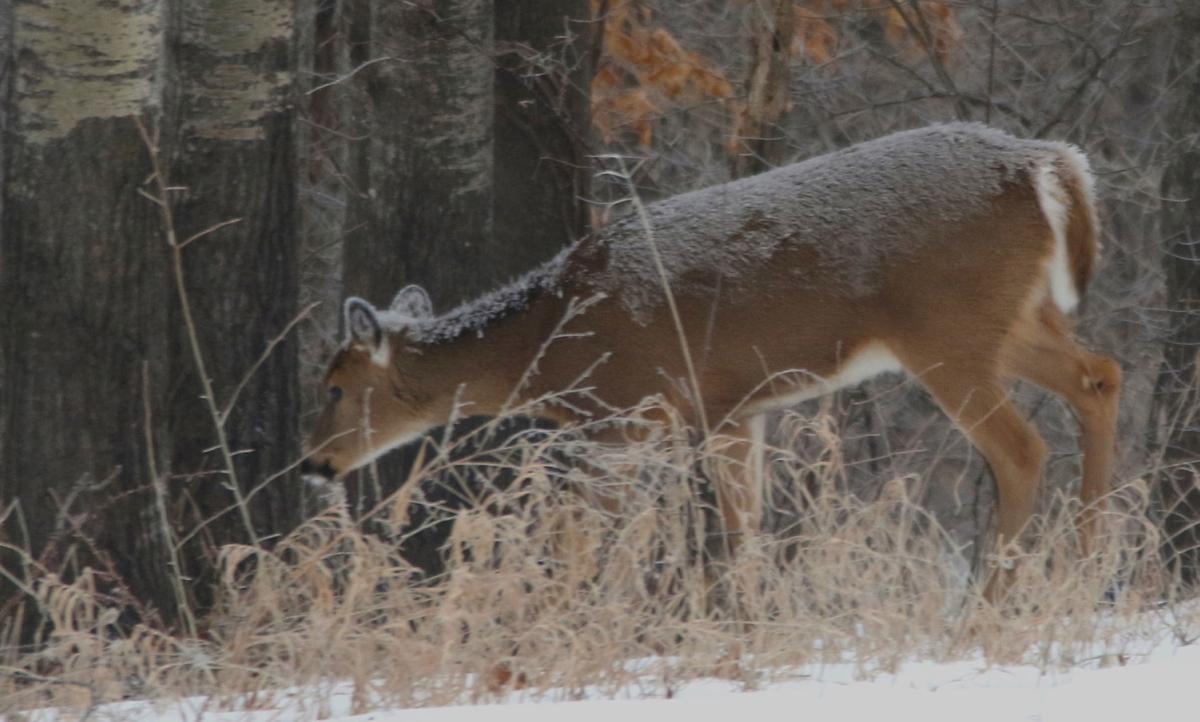 Q: Should I feed wildlife to help them get through winter?
A: Wildlife in Wisconsin adapts to winter in many ways.
Some animals go dormant, while others migrate to warmer locations.
Those that stay, such as whitetail deer and some birds, have adapted to tolerate the cold, snowy winters of Wisconsin.
If you do want to help wildlife survive winter, providing access to water and native food and habitat are recommended, according to the DNR.
Planting native vegetation like trees and shrubs that grow nuts and berries can be an important winter food source. Native vegetation, evergreen trees, shrubs, dead trees, brush and wood piles can also be good shelter and habitat, the DNR said.
In addition, bird feeders and heated birdbaths can help them drink, bathe and supplement their diet.
Deer, however, shouldn't be fed, according to the DNR. Feeding can draw deer out of winter habitat near forage and shelter, causing them to use important energy stores. It also increases the risk of digestive problems and spreading disease.
Deer feeding is also illegal or restricted in some counties.
Improved or maintained natural habitat is the best solution to helping deer survive Wisconsin winters.