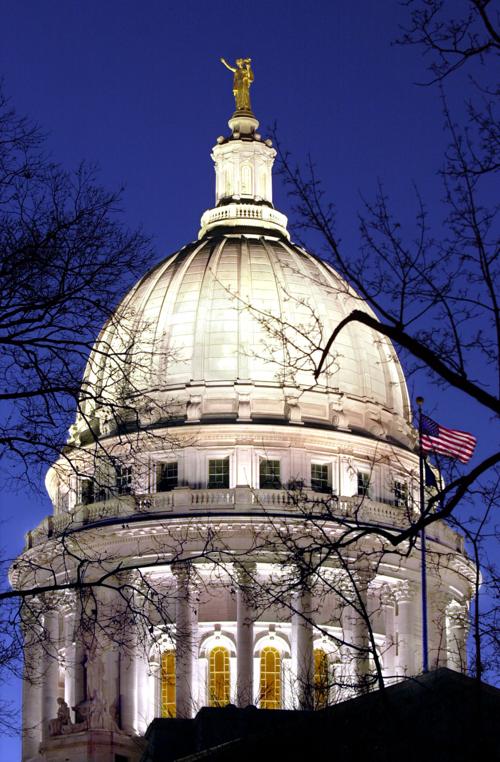 Q: Is there a switch to turn on all of the lights that illuminate the state Capitol dome?
The 48 bulbs that illuminate the Capitol dome are controlled by a photocell light sensor, which automatically turns the lights on at dusk and off at dawn, said Capitol superintendent Darrin Smith.
That means a wayward Capitol visitor couldn't stumble into a room, flip a switch and turn the four dozen lights on or off.
Maintenance workers can turn individual lights on and off using an override relay, but there isn't a single switch to activate all of the dome lights, Smith said.
The 400-watt, 36,000-lumen bulbs that shine light on the dome are placed in two banks of six lights each on the far edge of the roofs of each of the Capitol's four wings.
Running the lights that illuminate the dome — which rises 162 feet above the top of each Capitol wing — every day costs about $13,000 a year, Smith said.
A computer tracks usage of the lights to calculate when to change them before the bulbs burn out, he said.
To ensure that the intensity of the light is the same for all of the bulbs, all lamps are replaced at the same time, Smith said, adding that a full lamp replacement happens every two or three years.